Search and rescue refers to the search for and provision of help to people who are in imminent danger or distress. There are subtypes of search and rescue, including mountain, urban, combat, and air-sea rescue. The ability to save people is crucial and therefore you should know at least something about the subject. You can learn more about search and rescue from the top handbooks on this topic.
Fundamentals of Search and Rescue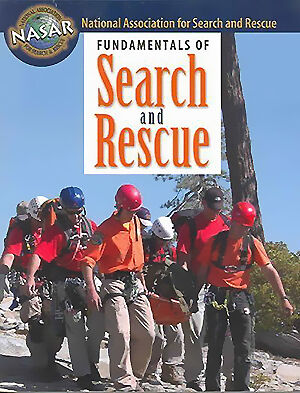 'Fundamentals of Search and Rescue' is a professional book from NASAR, the National Association of Search and Rescue, which trains and certifies professional rescuers. The book provides an exhaustive overview of all aspects related to search and rescue as well as necessary equipment. It is a practical and in-depth approach, which is necessary for emergency responders, such as paramedics. The book contains numerous illustrations, photos, checklists, forms, and key terms for easy readability. It is a paperback book and includes 341 pages.
'Lost Person Behaviour'
'Lost Person Behaviour: A search and rescue guide on where to look - for land, air, and water' by Robert J. Koester focuses on the psychology and behaviour of lost people. The lost person categories include despondents, dementia, snowboarders, ATVs, children of certain ages, and snowmobilers, amongst others, and you can find a detailed subject profile, characteristics, distance statistics, elevation, and survivability characteristics for each one of them. The basic tasks inform the searcher which tasks to perform first in order to succeed and find the lost persons. The book contains research from the International Search and Rescue Incident Database (ISRID) and is a valuable tool for any aeronautical, maritime, and land searcher. The book is in paperback format and has 396 pages.
'Urban Search'
'Urban Search: Managing Missing Person Searches in the Urban Environment' by Christopher S. Young and other contributors puts an emphasis on finding lost people in towns and cities. The main difference when searching for people in urban and natural environments is that you may need to conduct door-to-door interviews and take into account public transport. The book describes different aspects of the search process, such as documentation, use of resources, search management, preplanning, and special investigation considerations. Research from the ISRID allows you to develop an accurate profile of the missing person, while you can also present wasted effort of a non-search by using investigation information and scenario analysis. You also learn how to involve media as well as dogs and ground teams in the search process. It is a hardcover book with 337 pages.