Clothes rails are ideal for limited closet space. Buyers can also use them to air-dry wet garments or store seasonal clothes. Known for their functionality, these items come in several styles. When shopping, the top clothes hanging rail should meet your personal needs. Therefore, keep in mind the number of garments you intend to hang as well as the amount of available space within your home.
Double Rod Rails
Double rod rails feature two rods, as opposed to the more common one. This allows them to hang more clothes. The hanging rails may be set at the same or staggering height, with one directly below the other. Renowned for their weight capacity, look for those adjustable in height; users can lock adjustable hanging rails in place at various fixed levels as needed. Still, many varieties are mounted on swivel wheels for easy movement, allowing for easy transport from room to room. Likewise, others prove collapsible or offer extra space, such as bottom shelving for shoes and other accessory items. Additionally, purse racks are an effective way to keep purses organised and protected from damage.
Zip Clothes Rails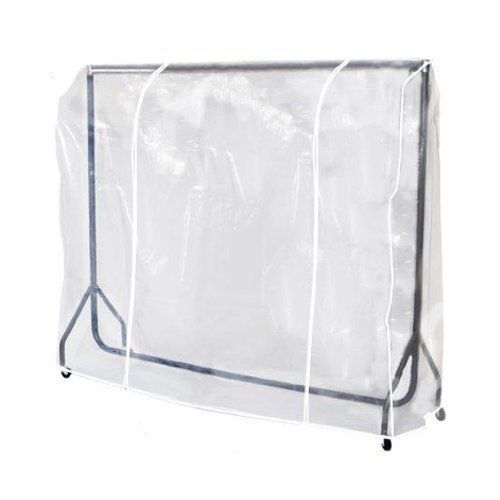 Zip clothes rails are similar to traditional clothes rails; however, they feature a zip-up tweed cover designed to protect clothing from dust and other external elements. Often classified as a portable closet, these organisers often offer additional room at the bottom for shoes. They are a good option for students in small university housing, or for those who live in small quarters with limited closet space. Lastly, consider looking for a see-through cover, as this allows for easy clothes viewing.
Wooden Clothes Rails
Wooden clothes rails are commonly used for drying wet clothes. These garment rails are typically expandable for easy storage purposes and able to accommodate a wide variety of clothing options, including trousers and shirts. Available in various sizes, they prove appropriate for both bedroom and laundry room use. They are perhaps the most attractive choice for wardrobe purposes, offering many advantages over metal clothes rails. Before buying, factor-in the type of wood, especially in regard to room decor. It is best to avoid softer woods or those prone to warping. Pine, if treated, proves ideal, as do cedar rails that are resistant to damage; these types also exhibit properties that help prevent bug infestations. No matter the type chosen, make sure that it is easy to assemble.