Culottes are a cross between a comfortable flowing skirt and shorts. They offer a casual style that works for many occasions, including a day at the office. They are typically from mid thigh to mid calf length, so women of all body shapes can find a flattering fit. The style is perfect for warmer weather in the spring and summer. The top styles of culottes combine good quality fabrics and match many types of tops.
Denim Culottes
Top designer brands, including Michael Kors and Chloe, create denim culottes in a range of lengths, in addition to high street shops, such as River Island. Denim culottes are ideal with a crisp white shirt, blazer, and wedge heels. Wearers can dress up the outfit with costume jewellery. For a weekend look, a favourite T-shirt and ballet flats create a relaxed ensemble. A pair of high-waisted culottes with wide legs offers a comfortable fit, and many garments have details, such as pockets and buttons.
Floral Culottes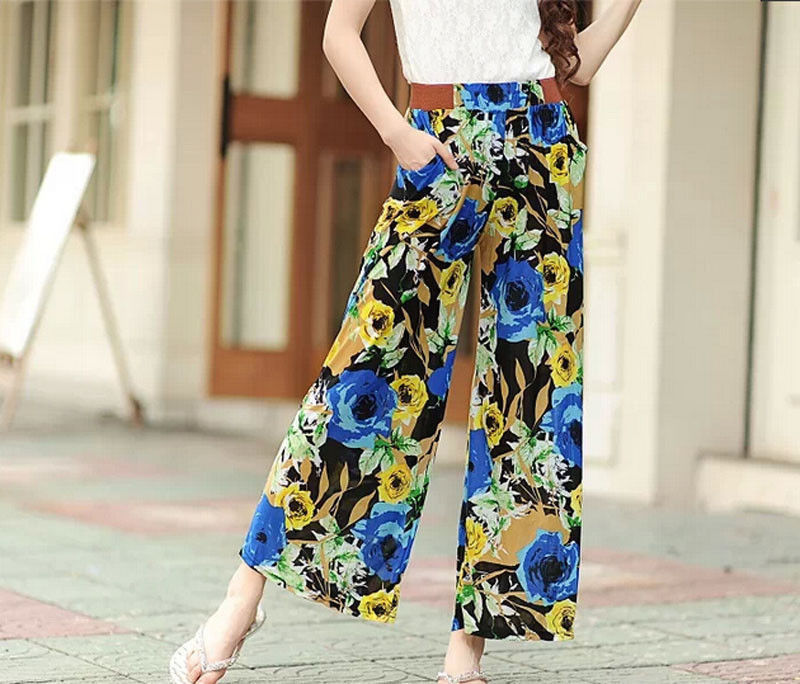 Long floral print culottes with a silk blouse in a solid colour offer a carefree look. This outfit can be finished with sparkly crystal jewellery to enhance the undertones in the floral print. Wearers can add ankle boots or strappy heels for work. Casual shoes and a cotton crop top are a good combination for a weekend lunch with friends. Floral culottes with a mid thigh hemline offer a retro look. There are also longer, vintage culottes with a flared style.
Satin Culottes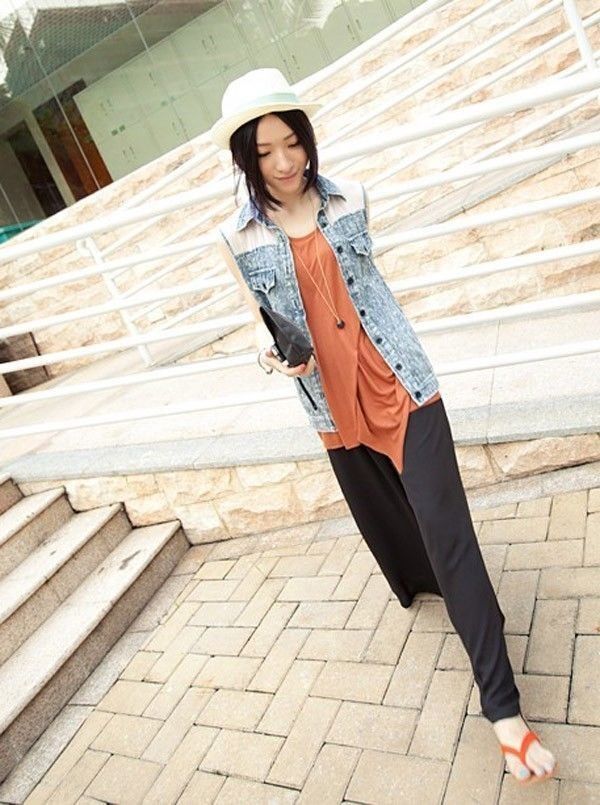 Satin culottes elevate the style of the garment so that it is appropriate for formal parties and evenings out. The soft feel of wide-leg satin culottes provides an alternative to skirts and dresses. Wearers can combine them with silk wrap tops, stilettos, and long chandelier-style earrings for an eye-catching look. Short satin culottes in block colours are ideal when paired with geometric print vest tops, whereas garments with fun prints can show the wearer's whimsical side and act as a conversation starter.