Aftermarket exhaust tips give users the ability to personalise their vehicles with little effort. Besides adding flair, these small parts can alter the exhaust note of a car, making it louder, throatier, or quieter. Exhaust tips come in different sizes, shapes, and materials, offering buyers many options.
Single Exhaust Tips
Most vehicles feature a single exhaust system exiting via one tailpipe at the rear of the vehicle, while performance cars sometimes feature dual exhaust systems. As expected, single exhaust tips give each tailpipe one exhaust tip, which come in a number of shapes. Round exhaust tips look timeless and elegant. For an even more sophisticated option, buyers can consider oval exhaust tips. Square tips stand out because of their unique shape and can add a distinctive touch to a vehicle. These basic shapes come in a variety of styles. They may have flush or angled cuts, and some feature intercooler designs that allow users to tune exhaust notes.
Twin Exhaust Tips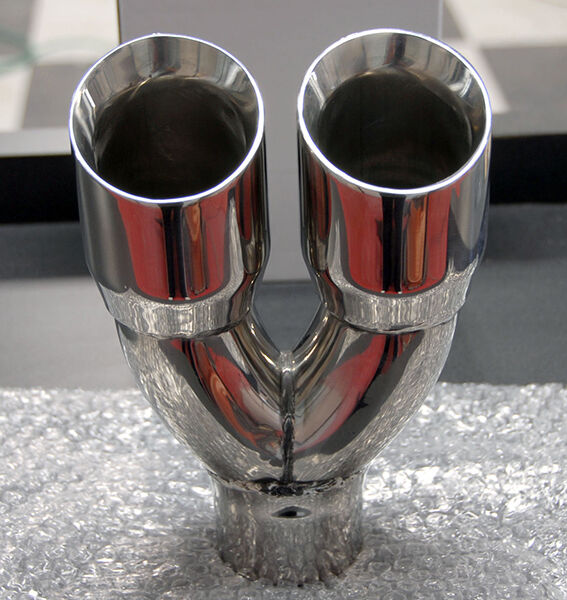 Dual, or twin exhaust tips, feature two exhaust tips exiting a single exhaust system. They do not offer the same performance gains that true dual exhaust systems offer—these systems have two separate head pipes, converters, and silencers—but give vehicles an aggressive "performance" look similar to those of classic European racing cars. Many twin exhaust tips are round, but buyers can also find oval and square tip models.
Curved Exhaust Tips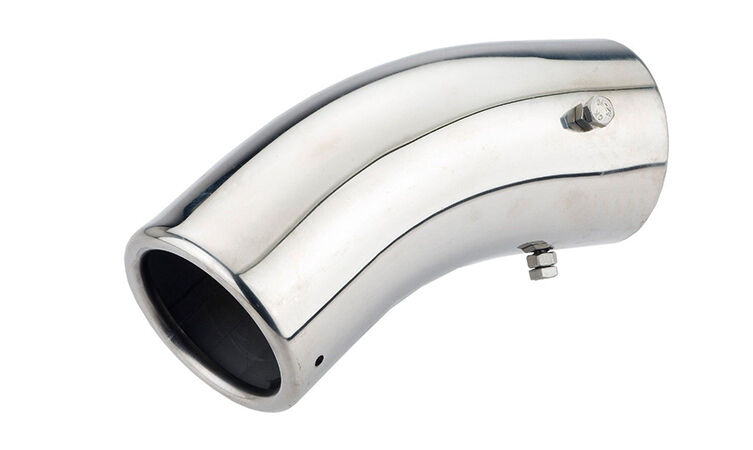 Both single and twin exhaust tips may curve downwards. Also called "turn down" tips, they direct gases down towards the road. Motorcyclists sometimes prefer this type to standard motorcycle exhaust tips to protect the rear bodywork from exhaust fumes. They also see use on some lorries to keep hot exhaust away from trailers. Since sound is directed towards the ground, curved exhaust tips tend to have a louder and deeper sound. However, not all point down. Some are turned up or to the side. Like other single exhaust tips, curved types may be round or oval.
Factors to Consider
The most important factor to consider when buying exhaust tips is material. Chromed steel types are inexpensive and durable. However, once the chrome flakes off, the tip rusts. Stainless steel models are more expensive. However, they can last up to five times longer than steel tips. Buyers should also match the tip's inlet pipe to their existing tailpipe. Finally, weld-on or clamp-on exhaust tips require different installation methods. The former is simpler to install but also easy to steal, while the latter needs professional welding, but it is completely secure once installed.