False eyelashes let women achieve the look they want. Available in a wide array of colours and lengths, these beauty must-haves optimise the outlining effect and transforms eyes. The right fake eyelashes should not only enhance your natural eye shape but also suit your lifestyle and personal style.
Natural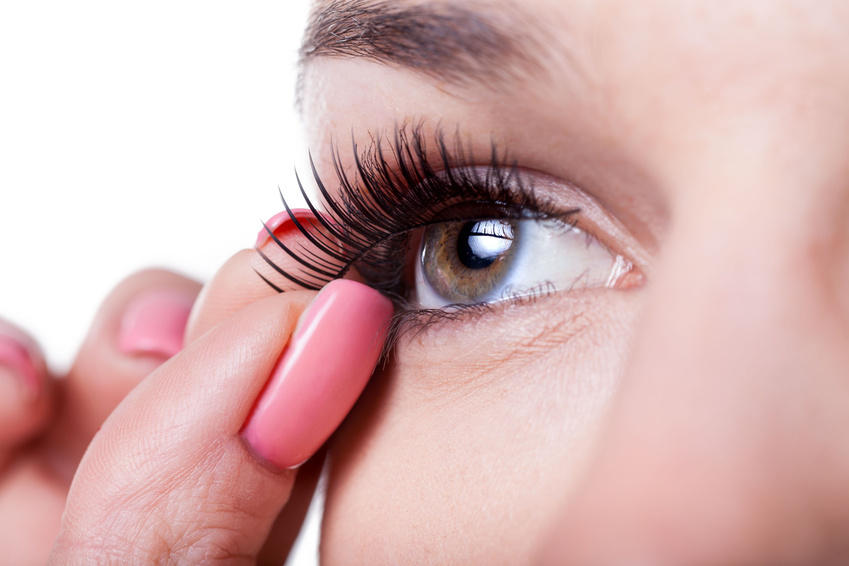 Natural false eyelashes are meant to provide wearers with a natural look while adding fullness. They come in several types. Cluster lashes come in small clusters; each features roughly 10 hairs. You glue them in between your own lashes. Likewise, individual eyelashes are composed of smaller groups of lashes that are then strategically placed to enhance your current lashes, proving increasingly time-consuming. For natural looking false eyelashes, consider fake eyelashes in natural colours. Choose black lashes for evening, which adds drama without requiring mascara. Still, for wear during the day, go dark brown. Opt for ones that feature an invisible, lightweight band that connects the hair strands to form a strip. A tan coloured spine also helps mimic natural lashes. These lashes are often knotted and feathered by hand for perfect uniformity and ultimate comfort.
Glamour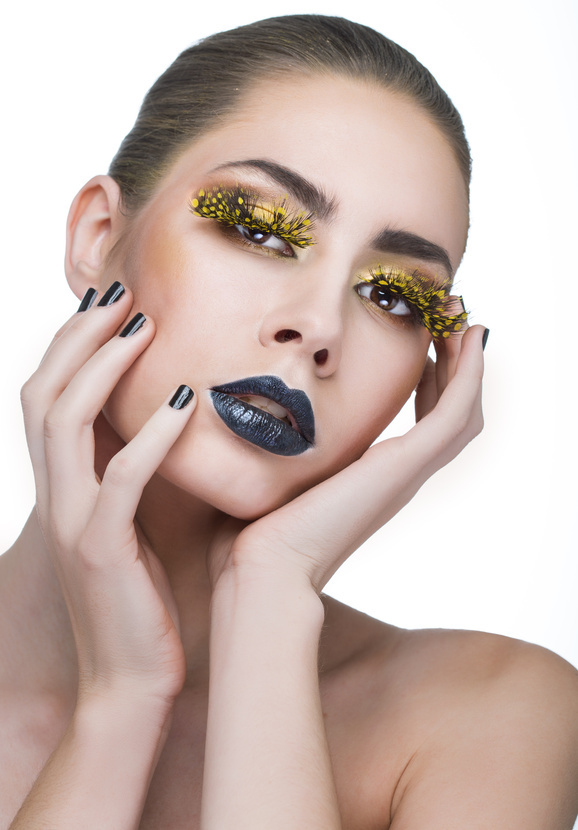 Glamour lashes are meant to stand out, making them perfect for that special occasion or night out on the town. Look for those that are bold or sparkling in style; rhinestone, crystal, or criss-crossed lashes give a glam effect as do pre-curled models. Likewise, purple, green, blue, pink, orange, silver, or gold coloured false eyelashes are sure to accent your evening attire or add a little something extra to your fancy dress. Still, multicolour lashes are available for those who want their eyes to stand out. On the other hand, cluster lashes, when applied to the outside corners of the eyes, create a subtle, sophisticated glamour. When shopping, consider false eyelashes with glue that are reusable and easy to apply. Additionally, take into account their length; the longer they are, the heavier and more glamorous your eyelashes appear.
Voluminous
Voluminous lashes are thick and densely packed; they are often criss-crossed at the spine and taper off towards the ends. Unlike natural eyelashes that should follow the natural line of your own lashes, these thick false eyelashes are typically longer. Although well suited for most eye shapes, those with round eyes should steer clear, as this type can make such eyes appear smaller. Instead, opt for corner only eyelashes.