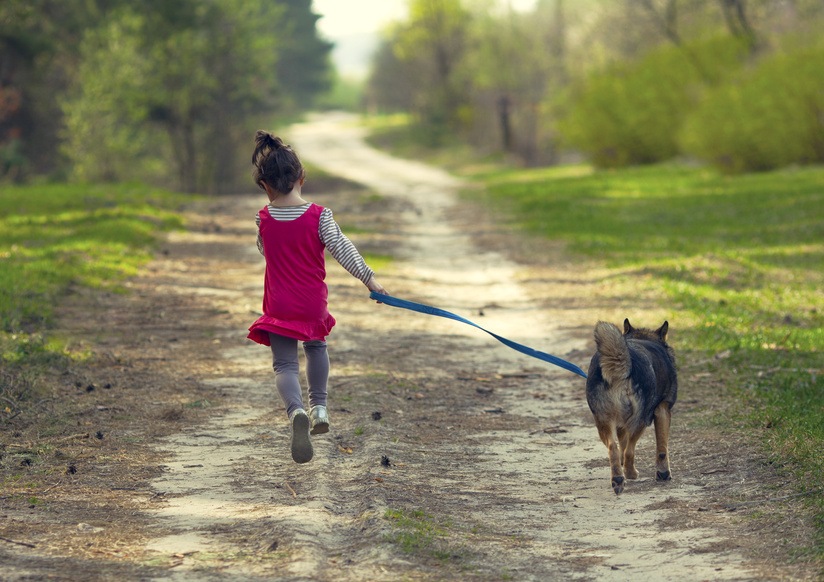 If you have a dog, then a dog lead is absolutely essential. Without a lead, even a well-trained dog is in danger of getting hurt or causing an accident. The key is to choose the right dog lead for you and your dog so that you are comfortable and in control, and your dog is comfortable and confident. Knowing what top three things to consider ensures you purchase the right type of lead to suit you, your dog, and your lifestyle.
Type of Dog Lead
The most important thing to consider is the type of dog lead you want. Many households have multiple leads, so they are prepared for any eventuality. A standard dog lead is generally between 30 and 40 cm long, with a wrist loop at one end and a clasp at the other that attaches to the collar. This is a great choice for close, controlled walking on a daily basis. Standard leads are suitable for most breed sizes, but the smaller the dog, the closer it walks to you, because the distance between your arm and the head of the dog is greater. Standard leads are a good option for road walking, and for those dogs which can safely go off lead in the park to get plenty of exercise. While training your dog to walk on the lead or to respond and recall while at a distance, a training lead, or a long line, is a great option. This type of lead is extra long and available in a range of sizes, up to 20 metres. It gives you the ability to control how much freedom your dog has. A long lead is not suitable for road walking, but is great for training in the park or in the garden. Flexi leads or extending dog leads are retractable units, available in lengths up to 10 metres. They feature either tape-style leads or a thin rope that retract into large plastic handles, with stop and lock buttons for control. Since extendable leads give dogs plenty of freedom to run around, these are ideal for training and for dogs that cannot safely go off lead. For working dogs, such as gun dogs, slip leads are a popular choice.
Dog Lead Material

You can choose between braided rope leads or flat nylon leads. Material is largely a personal choice. Rope leads tend to be plain, with one or two rope colours, while nylon leads are available in a huge range of colours and prints. Leather is another popular option. While leather is plain, it is very durable and provides a comfortable grip.
Dog Lead Specifications

As well as the length of the lead, you need to consider the maximum weight the lead can safely hold. All leads should have a weight limit on them. If your dog is heavier than the maximum safe weight capacity of the lead, you risk your dog pulling and snapping the lead, putting your dog at risk. Always choose a lead with a maximum weight a little greater than the weight of your dog. However, avoid putting a heavy lead with a large weight capacity on a very small dog, as the clasps tend to be larger and the lead heavier, which makes a little dog uncomfortable.