Pearls have been around for generations, and create an air of sophistication and elegance that most women love to portray. Owing to its timelessness, pearls are sometimes viewed as jewellery for older women; however, with the correct ensemble, the right selection of pearls can be worn by everyone. While it may be difficult for ladies to decide on a suitable string of pearls to fit their image, pearl drop earrings are safe choices that are always in style. With different types from which to choose, a pair of pearl earrings may also be more affordable than a full string of pearls.
Types of Pearl Drop Earrings
Due to modern advancements, pearls are not only more readily accessible but also more variable. The increase in availability affords consumers more choice at affordable costs. Consumers now have more types of pearl drop earrings to choose from including antiques, freshwater pearl drops, gold pearl earrings, and white pearl drops. However, some types are more popular than others.
Freshwater Pearl Drop Earrings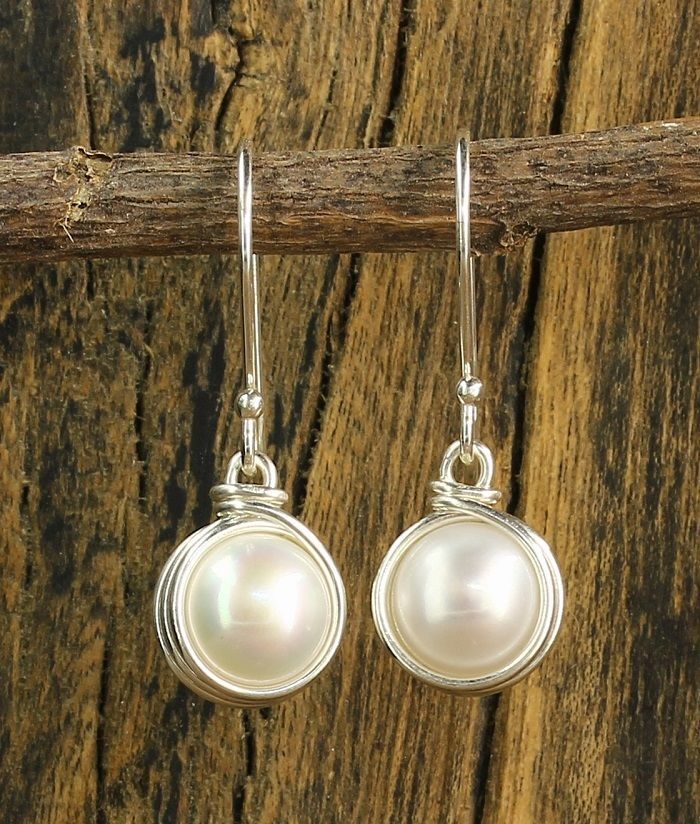 Although freshwater pearls are farmed or cultured pearls, they are still natural pearls and possess more nacre than saltwater pearls, This makes them harder, and they can be sculptured into more sophisticated designs than their 'natural' cousins. Freshwater pearl drop earrings are not only elegant, lustrous, and beautifully crafted, but they are also more available and less expensive than antique pearls. In fact, quality freshwater pearl drop earrings are available in so many attractive designs that shoppers may find it difficult to choose just one pair. White freshwater pearl drop earrings are extremely popular as they are suitable to be worn with any shade or colour fabric.
Antique Pearl Drop Earrings
When some individuals hear the word "antique", they immediately associate it with something old and outdated; however, antique pearl drop earrings are never outdated. Of such quality that they may be more valuable and than newer varieties, these pearl drop earrings are generally crafted from the finest natural pearls. They should not, however, be mistaken for vintage pearls although they are sometimes used interchangeably. While antique refers to pearls that have been around for over 100 years, vintage may be cultured, used, or simply pearls that belong to another era. Genuine antique pearl drop earrings, when properly cared for, last for years, increase in value, and never go out of style.
Gold Pearl Drop Earrings
Gold jewellery has been the choice of many for years and is still preferred by many when it comes to pearl drop earrings. One factor that makes gold pearl drop earrings more desirable is its hypo-allergenic qualities. There are very few individuals, if any, who are allergic to gold. Also gold is always fashionable, easily cared for, and rarely depreciates in value. Whatever your preference, pearl drop earrings are classy, fashionable, affordable, and suitable to be worn by everyone.