Turn old electronic music into something digital with a USB audio device that easily plugs in to your old tune players. Hook your computer up to a host of audio devices with other plugin products. No matter which type of USB audio device you need or choose, be sure to investigate which ones produce the best quality sound for your purposes.
Citronic AC1 USB Audio Interface Capture Device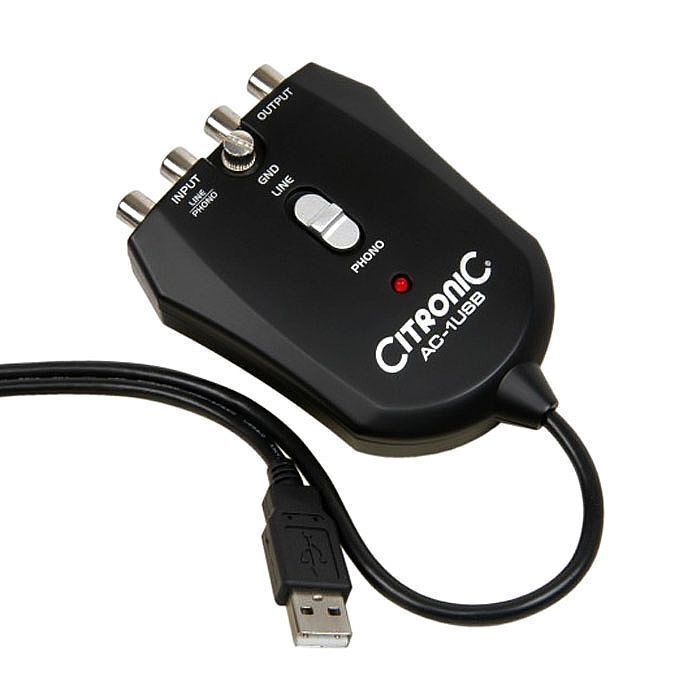 The Citronic AC1 USB Audio Interface capture device plugs right into CD players, cassette players, and turntables to turn an analogue world into a digital one. The device transforms CDs, tapes, and records into MP3 music. Once the sound converts into something you can play back on an iPhone, iPod, or iPad, plug it into your computer, use the included software, and download it so it can work with iTunes and other digital music sources. The Citronic AC1 is compatible with Mac, Linux, and Windows operating systems. Using the Citronic AC1, you can take all those old songs that have been collecting dust and listen to them once again while working on your laptop or getting in a bit of exercise in the great outdoors or at the gym.
Lindy USB 2.0 Audio Adapter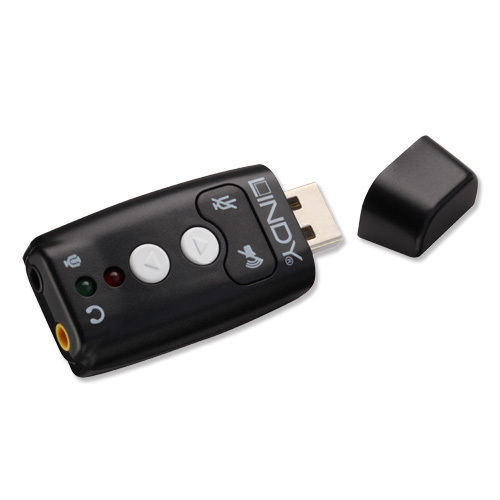 Enhance the computer sounds you hear every day with the USB 2.0 Audio Adapter from Lindy. That plain old sound heard from your basic PC while watching videos, listening to iTunes or Spotify, or having a conversation on Skype turns into so much more when you plug this compact device into a USB port. What was once a mono sound gains stereo surround sound that reminds you of a trip to the cinema. A USB extension comes with the device so you can move it from room to room, while volume and mute buttons control the sound you hear. Use this device for games, movies, videos, and conference calls to bring sound to life. The Lindy USB 2.0 Audio Adapter works with Windows 98, XP, and Vista operating systems, as well as Mac OS 9.0.
Startech USB 2.0 Audio Adapter
Never worry about not having enough ports on the side of your computer when you use the Startech USB 2.0 adapter. Just plug this small and compact device into a USB port and then plug in headphones and microphones with ease, even if you have other sets already in the ports included with your Mac or PC. You do not need to install software or drivers, making this device as convenient as it is useful. This added USB port that gives you all the sound you need to listen to movies, music, and video calls. The Startech USB 2.0 adapter is compatible with Windows 98SE and newer operating systems, as well as Mac OS 9.0 and higher.