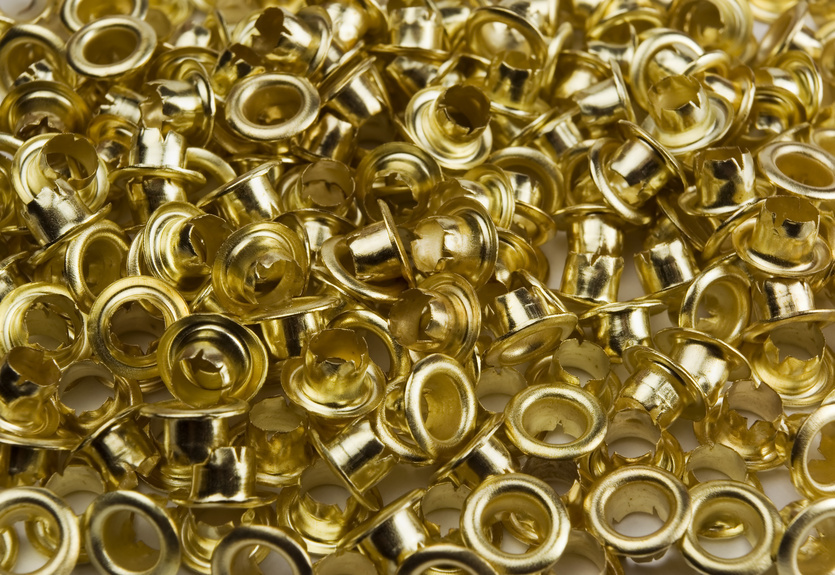 Once you start using eyelets for your craft projects, you will wonder how you managed without them. You use an eyelet tool to punch small metal eyelets into paper, fabric, and other materials which acts as reinforcements to hold together one or more objects or simply serves as decoration. See how these metal rings can simplify and transform any type of craft work.
Making Curtains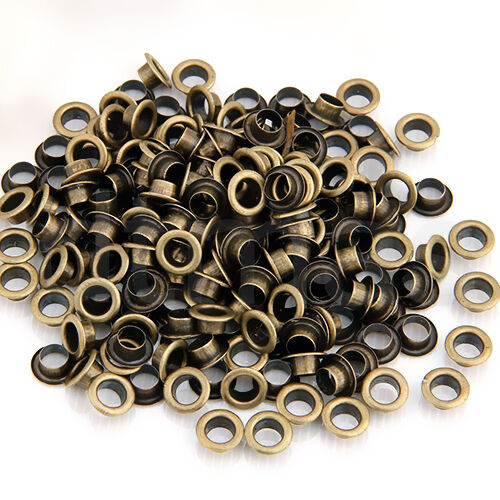 When tailoring your curtains to fit a customised space, consider adding brass eyelets that the curtain rod runs through to hold up the fabric. You need an eyelet punch to set the rings into the fabric or you may find an eyelet kit which contains the brass rings and the tool. Be sure to mark the fabric with precision punches evenly spaced from the top and an equal distance between each eyelet. Insert the end eyelets first and add the remaining eyelets set apart at matching intervals. Once you get the hang of using the eyelet pliers that crimp the two pieces of metal together, inserting each succeeding eyelet into the fabric goes quicker.
Scrapbooking and Paper Crafts

Many people desire to safeguard information or create a timeline of events marking special occasions kept securely in scrapbooks. Eyelets are available in various colours and shapes to coordinate with paper items placed within the book. Since card stock is heavier, eyelets hold to the paper without tearing it. You can make a border around the edge of scrapbook pages, trim out the edges of a picture, use eyelets for eyes on an animal, add a vertical row of eyelets that serve as bullets for a list, or place coloured eyelets in the centre of a flower. Purchase a hole punch to create a perfect circle for the eyelets to flatten against the paper. Instead of drawing images freehand when making cards, outline shapes using eyelets when crafting birthday, wedding, and thank-you cards.
Miscellaneous Craft Projects
Many belts have eyelets designated for each notch on the belt. Instead of throwing away a belt when one is missing or if you need to make a new hole, use eyelets to update the belt. Accent favourite pieces of clothing with coloured eyelets, decorate a metal waste basket, or come up with a creative design to place on your pocketbook, since eyelets adhere well to leather. Use eyelets to hold a pack of paper together. Add a folder to a page divider by cutting a half sheet of heavy paper or light plastic and affix to the divider using the metal fasteners.