Babies and their parents need prams to facilitate walks in the garden, strolls in the park, or a shopping excursion through town. The right pram not only offers comfort for the baby and ease of use for the parent, but also turns heads and garners admiring glances. A vintage coach-built pram, for instance, is sure to attract some attention. Its shape and details exude an air of luxury and even royalty that appeals to many families.
Silver Cross Super Berkeley Vintage Coach-Built Pram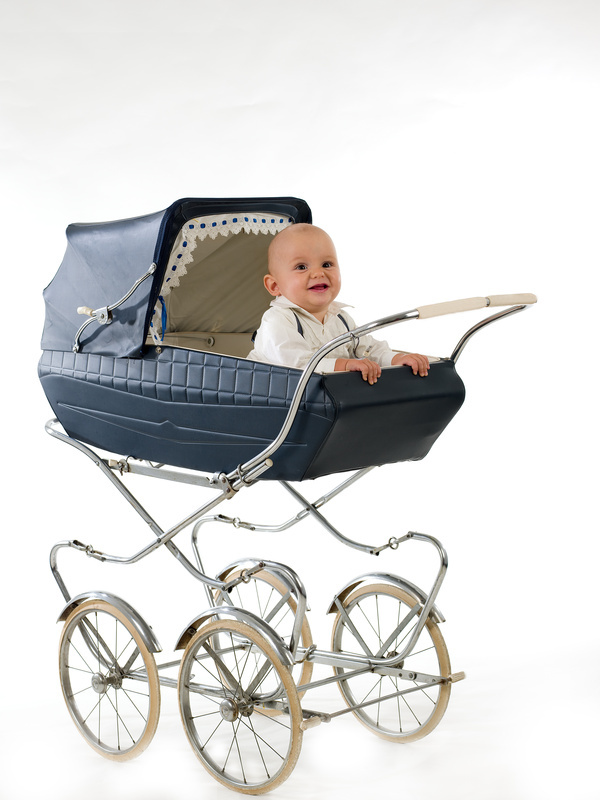 The typical coach-built pram has a deep chassis, forming a cosy bed for the baby. Within the chassis is a soft, padded lining. From the bottom of the bed area branches a curved frame to which the manufacturer attaches four large wheels. Look for vintage coach-built prams from well-known makers like Silver Cross, which continues to manufacture these lovely prams in the traditional style with some updates. You can find Silver Cross prams from the 1970s, such as the Silver Cross Super Berkeley, a special edition of the standard model. This pram boasts a flat chassis, and comes with a cover of light white fabric for sunny days, as well as a navy canopy and zippered apron for drizzly days. One popular version of this model has a pale blue chassis within an inset panel of navy blue. On both sides, Silver Cross includes a medallion with the company logo. A shiny silver frame and handle, along with white wheels, finish off the look.
Silver Cross Tenby Vintage Coach-Built Pram
Perhaps the top choice in vintage coach-built prams, the Silver Cross Tenby is in high demand and short supply. Its subtly curved, boat-shaped chassis comes in sky blue, with a sparkling silver frame and thin white tyres on the wheels. Before you purchase any vintage coach-built pram, including the Tenby, inspect it thoroughly. Previous owners have probably used the pram on a regular basis, so it may have damage or wear from that usage. Roll the pram around to test the wheels and the manoeuvrability. Since your baby will be sitting in the vintage pram, make sure that every piece of cloth associated with the pram is clean, intact, and unstained.
Marmet Queen Vintage Coach-Built Pram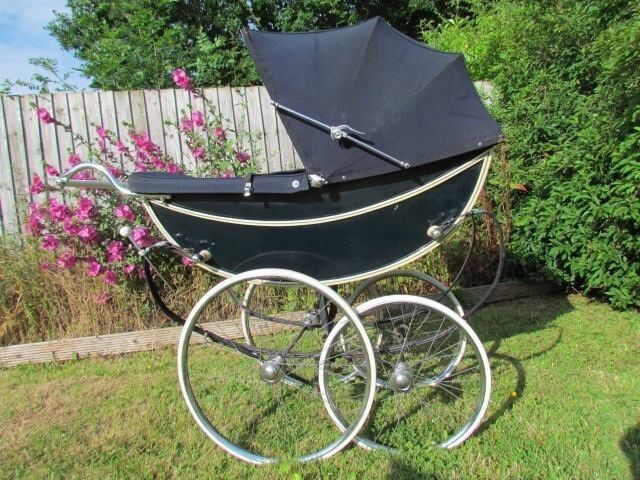 For collectors, the Marmet Queen coach-built prams rank high on their list of coveted items. A 1968 model in this style often comes in weathered white, which usually appears closer to ivory after years of use. Others come in navy blue. For the white or cream version, the coach lines on the body are navy blue. Originally, the frame comes in shiny silver. If you find a Marmet Queen in reasonably good condition, purchase it for your little one, for a collection, or for resale, keeping in mind that you may have to do a little cleaning and polishing to get the body and the fabric ready for a new baby.