Whether they are for dowsing and divination or simply for reflecting the sunlight in beautiful patterns, pendulum crystals add charm and new age mystique when used in home decor. Three creative ways to add crystals in the decor of any home include window hangings, in crystal chandeliers, and as table top displays.
Pendulum Crystal Window Hangings
The translucent qualities of many crystals make them perfect as window hangings. As the sun enters the room, the colour of the crystal reflects onto the walls. Especially in the case of clear quartz, the reflections often have all the colours of the rainbow. Swarovski crystals and Austrian prisms are well-known for their reflective and iridescent properties. Those who subscribe to feng shui also use window-hanging crystals to bring auspicious energy into the home. These crystals are ideally natural and without artificial colouration or radiation. The traditional shape for a feng shui crystal is a sphere, but suncatcher crystals are available in many shapes, including hearts and teardrops.
Crystal Chandelier

The chain that generally comes with crystal pendulums makes it easy to hang the pendulum from the centre of a dining room chandelier. A hanging crystal in a family space like the dining room sets the tone for the room. Those who use crystals for their energy and power may choose amethysts, rose quartz, or emerald to bring peace and tranquillity to the space. Another gemstone associated with harmony, jade can be a calming factor in a family room. Alternatively, consider hanging a different crystal for each family member around the chandelier a for decor option that reflects the personality of the family. Additionally, you can convert a lampshade into a mini-chandelier by hanging crystals all around to have one that is both unique and affordable.
Table Top Crystal Display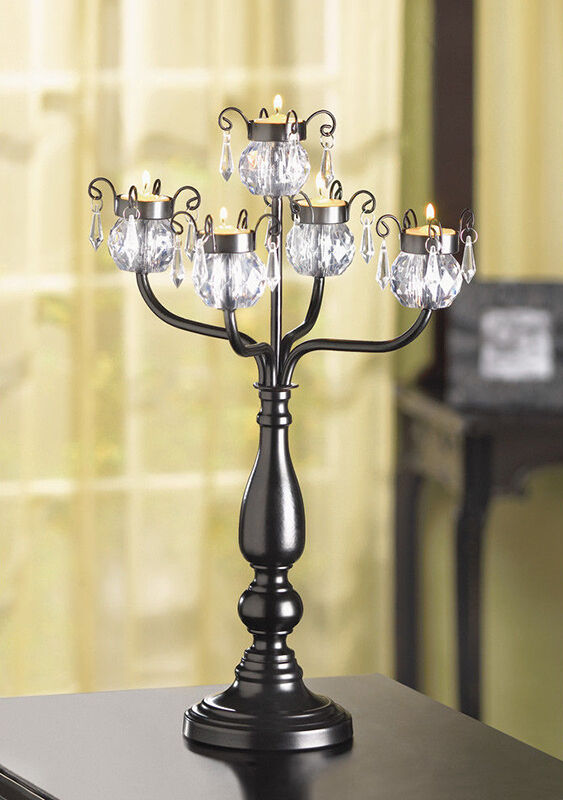 A table top display shows off a pendulum crystal collection and keeps them all at hand for divination or dowsing purposes. A crystal display stand is one simple solution, but it is also possible to adapt or make a jewellery display stand for the purpose. One easy DIY display consists of a rustic wooden board with small nails in pairs along the top. The bead at the end of the chain hangs on the nails, and the pendulum hangs down by the chain. This kind of display may also become a wall hanging display if necessary. For a more protective display, a glass jewellery display case with a door may be the best option. This also prevents careless hands from touching dowsing crystals, which are sensitive to different peoples' energies.