Companies around the world use wooden pallets as shipping crates and they leave thousands of them in dumpsters, on footpaths, behind buildings, and at junkyards and tips. Often free or at a very low cost, pallet repurposing is easy when you know how. With some bits and pieces from the hardware store, tools, a well-ventilated space to work in, and a bit of imagination, you can turn discarded timber pallets into works or art or practical storage.
How to Select Pallets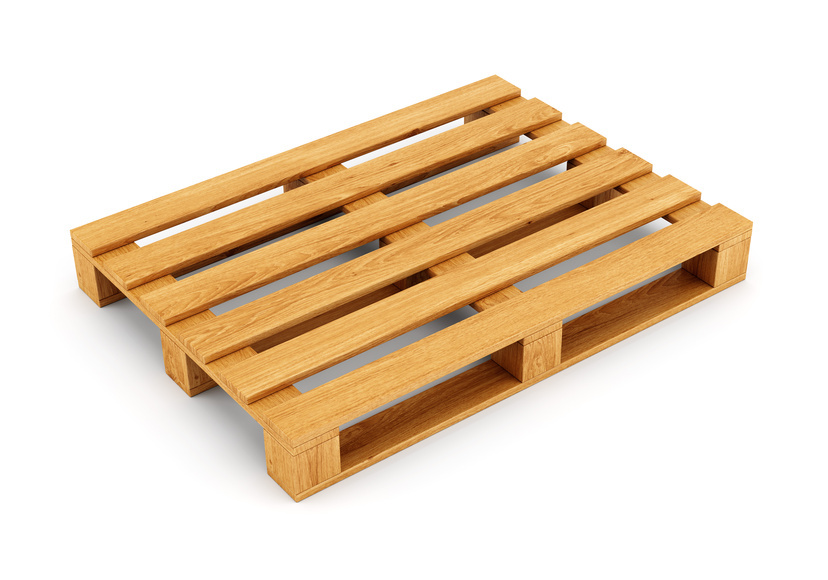 When selecting wooden pallets, you should look for ones that are in good condition. Also, try to find ones with few stains or gouges. Chemically treated pallets have an 'MB' stamp on them, while heat-treated pallets have an 'HT' stamp. Do not use pallets that have the 'MB' stamp or plastic pallets.
Pallet Decking

First, measure the space you would like to cover, do the math, and calculate for the area. Select the number of pallets you need to cover the area, plus several extra. Repair any loose boards with glue and screws to be sure the pallets are stable. Take boards from your extra pallets to fill in the spaces between boards on the pallets you intend to use for the decking to produce one smooth wooden surface. Sand the pallets using an electric sander, and fill in any gouges to prevent tripping hazards. Once you have cleaned, sanded, and stained the pallets, lay the pallets on a prepared surface in the garden. You can lay them end-to-end, staggered, or alternate the wood patterns to form a parquet-like pattern.
Planter Box
Decide on the size of your garden planter and break the pallets apart to retrieve the number of wood slats you need. Each pallet should contain between 8 and 14 boards. Remove any nails and discard them. Select the best pieces to use and sand them with coarse sandpaper to remove rough parts, stains, splinters, and gouges. Use a saw to even the length of the boards, and using nail and glue, build a top and bottom frame using four slats for each. Once the glue dries, attach slats to the sides and bottom using nails and glue. Finish by adding trim pieces around the top and staining or painting your planter with fence paint.
Indoor and Outdoor Shelves
There are several ways to add shelving constructed from pallets to your home, shed, or garage. One of the easiest ways is to simply rip apart the pallet and use the slats just as you would timber from the hardware store. Cut the pieces to size and use glue and nails to hold the slats together to form a flat shelf. Sand and stain the top with a good household stain or use a colourful paint. Fix the shelf to the wall with wood screws and L-brackets, and as easy as that, you have more options for storing all those bits and pieces.