Individuals with a computer network know that if the server is lacking sufficient
RAM memory
, the entire network slows down. This is because the RAM determines how quickly the server can process commands. While many individuals are familiar with RAM memory from shopping for
personal computers
and
laptops
, the RAM used in servers is faster and error correcting, which is why some people refer to it as
ECC RAM
. When shopping for server RAM, prospective buyers should consider the top five units on the market. This ensures buyers purchase reliable RAM units for their servers.
| | |
| --- | --- |
| 1 | Crucial 4 GB Server Memory |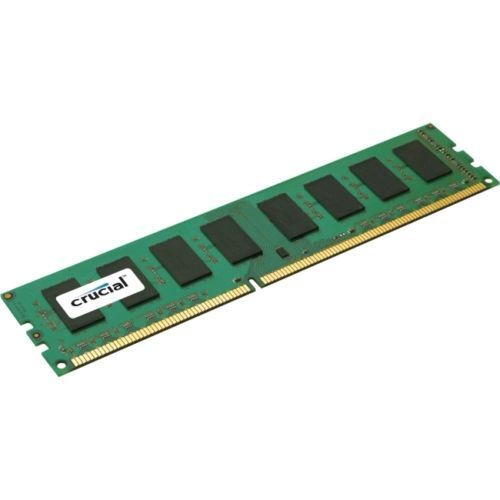 This Crucial 4 GB server memory unit is a 240-pin DIMM, DDR2 RAM unit, which provides the speed and accuracy needed to power a computer server. This RAM, which measures 17.8 cm long by 2.8 cm high by 5.7 cm wide, offers a 133 MHz bus clock.
---
| | |
| --- | --- |
| 2 | Komputerbay 2 GB ECC RAM |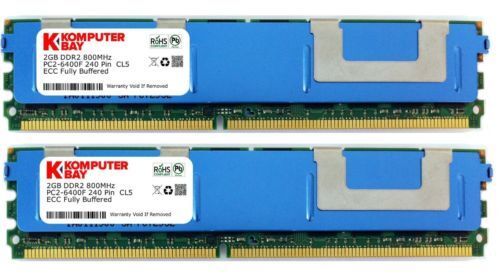 Individuals who are looking for RAM units with faster bus or memory clock speeds should check out the Komputerbay 2 GB ECC RAM unit. Individuals who plan to install their server RAM units in pairs can often find these memory sticks bundled together in two packs, which makes purchasing easier. Komputerbay's 2 GB RAM unit provides fully buffered ECC, along with a 667 MHz memory clock speed. The company also manufactures 4 GB server RAM units, as well as RAM units with different memory clock speeds.
---
| | |
| --- | --- |
| 3 | Global Memory 4 GB ECC Memory |
Global Memory's 4 GB 240-pin server RAM features fully buffered ECC functionality and an 800 MHz speed. This manufacturer designed this particular memory chip to work with Mac servers, though the company also manufactures chips for Windows-based servers and desktop computers.
---
| | |
| --- | --- |
| 4 | Kingston 2 GB ECC ValueRAM |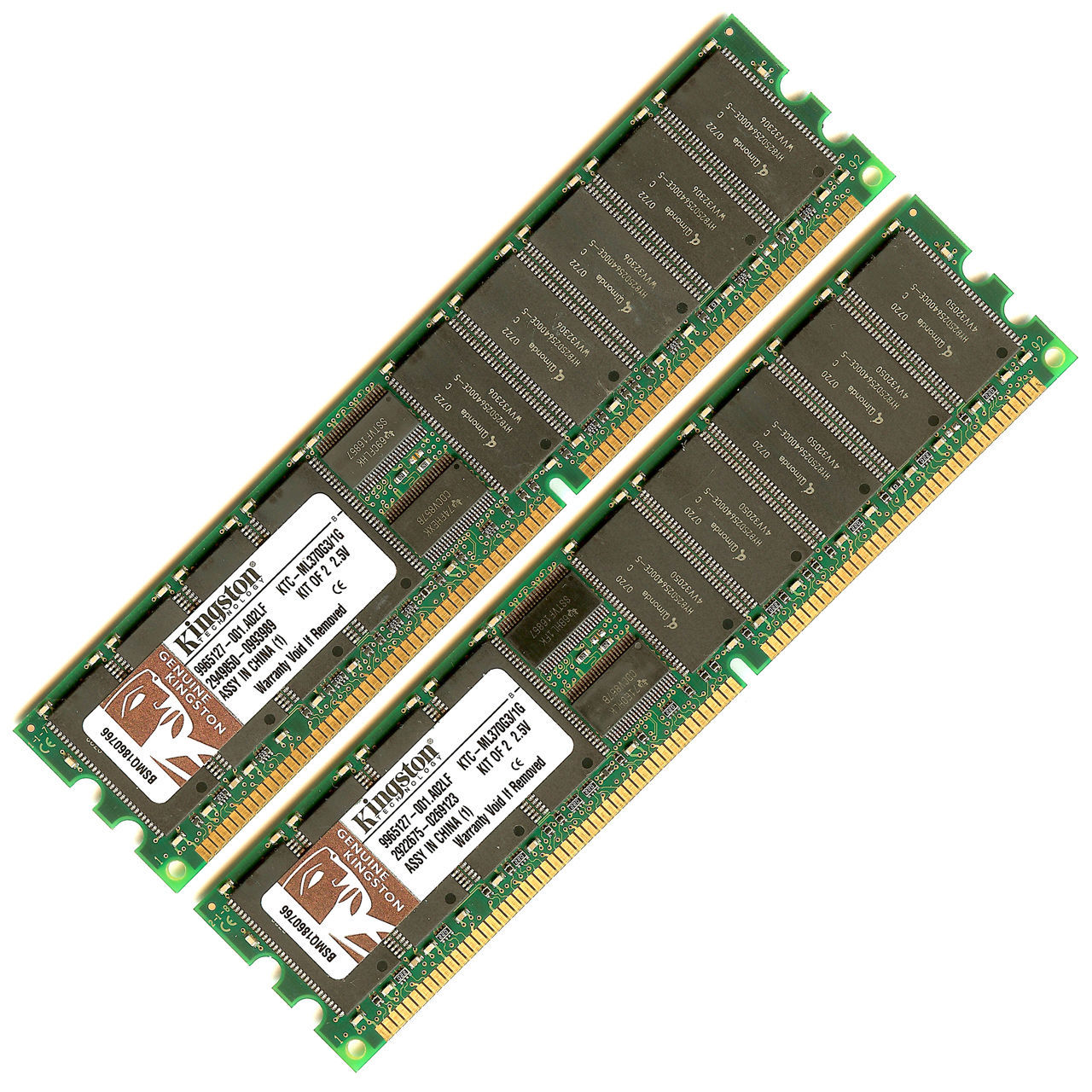 Kingston's 2 GB ECC ValueRAM units offer a 667 MHz bus speed and a voltage of 1.8. Ideal for individuals looking for server RAM units on a budget, Kingston's ValueRAM line offers RAM for servers, desktops, and laptops ranging in capacity from 1 GB to 32 GB. Individuals considering the Kingston ValueRAM series should be sure the RAM specifications match those of existing RAM units as well as the server itself, so there are no issues with incompatibility.
---
| | |
| --- | --- |
| 5 | Kingston Technology 16 GB ECC Memory Module |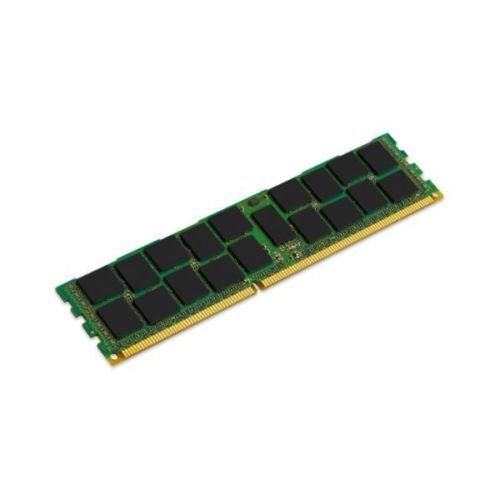 Kingston Technology's 16 GB ECC memory module is the perfect RAM unit for individuals who require a great deal of RAM for their servers, or for those who want 32 GB of RAM but only have two memory slots. While the actual memory clock speed differs depending on which model 16 GB RAM unit an individual selects, Kingston Technology offers speeds of up to 1066 MHz and RAM capacities as high as 32 GB. The same company manufactures Kingston Technology RAM and Kingston ValueRAM; however, the Kingston Technology line features faster speeds and larger capacities.
---
Determining the Correct Amount of Server RAM
While some computer experts insist on installing RAM units in pairs, newer servers, desktop computers, and laptops do not require this. Though installing matched sets of memory is no longer required, many newer motherboards offer dual-channel memory platforms. When an individual installs RAM units in a dual-channel system in matched sets, the server can access both RAM units simultaneously, which increases speed. If all of a server's memory is contained in one unit, the computer can only access that one unit, which lessens the server's memory access speed. When selecting memory for a dual-channel system, prospective buyers must be sure to purchase a matched set of memory. This means that the capacity, speed, and configuration of the memory units must be identical or the dual-channel platform cannot work. To reduce the chances of purchasing two incompatible memory units, prospective buyers may want to purchase their server RAM in kits or in multiples of two.
How to Buy 240-Pin Server RAM Units on eBay
To browse the listings for 240-pin server
RAM units
on eBay, locate the search bar available on every page of the website. Individuals who know exactly what brand and capacity RAM they need can enter that information in the search bar, or they can browse through the listings until they find the RAM they want. Because adding RAM units to a server can increase the server's speed significantly, individuals who are dealing with sluggish servers may want to try increasing RAM before they spend the money to purchase a new server. To make their computer budget stretch further, prospective buyers should be sure to shop for these top server RAM units on eBay.