Car audio is a major component in modern vehicles although not all models reflect this particularly well. Although not standard in most vehicles, a 6 channel car amplifier can deliver near theatre quality sound. Unlike a single channel amplifier with its one signal, a six channel amp transmits from dedicated outputs for each speaker and subwoofer. As with other multi-channel amplifiers, this produces sound quality far superior to one or two channel amplifiers. For the in-car audiophile, finding the right amplifier is an essential step in achieving desirable sound quality, and eBay is the logical place to begin a search. Customers for whom high quality car audio is non-negotiable should always choose a multi-channel amplifier that delivers true surround sound at the right output.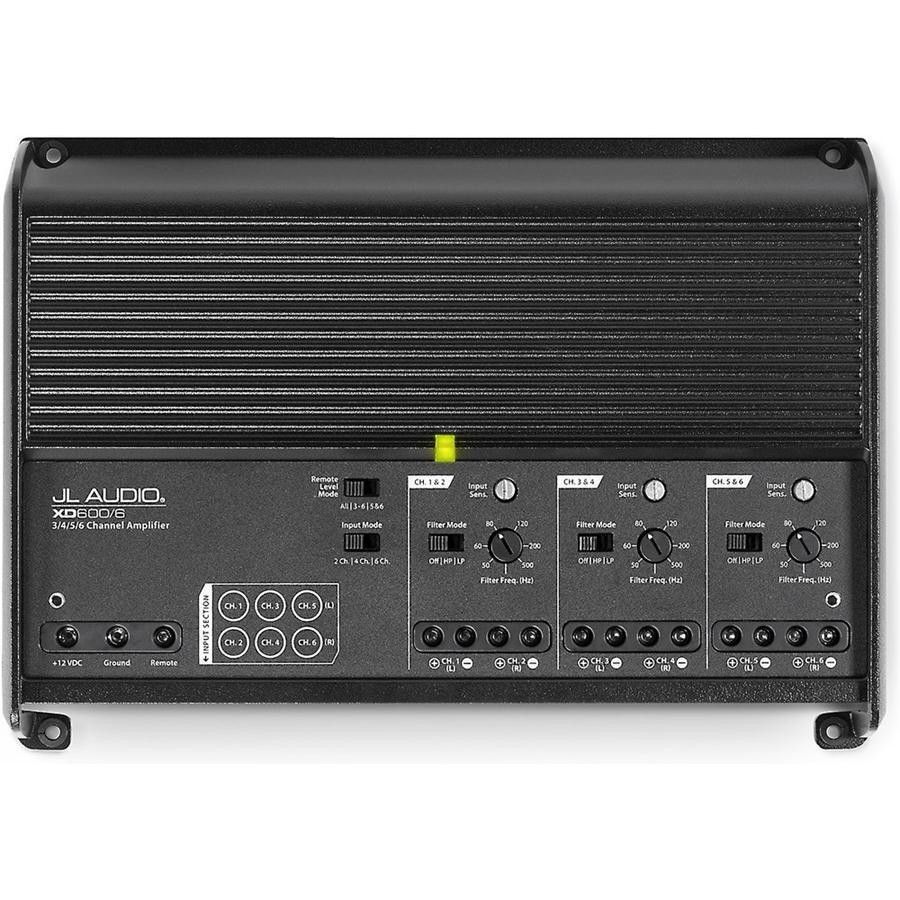 The JL Audio XD600/6 is a small and compact amplifier with plenty of power, whilst reproducing a sound fidelity that remains true to the original recording. It allows customers to pair it with virtually any stereo, and gives users configuration options in connecting their speakers and subwoofer according to personal preference. The amplifier features advanced rollback protection to effectively maintain consistent component temperatures and prevent thermal shutdowns. The unit has a single LED display that flashes green, red, and amber according to its operating status. Its variable slope high and low pass filter enables users great flexibility in sound adjustment. It also includes a simple to use remote control. This highly versatile with exceptional audio quality also features differential balanced inputs to neutralise or eliminate external noise from the car's electrical system.
---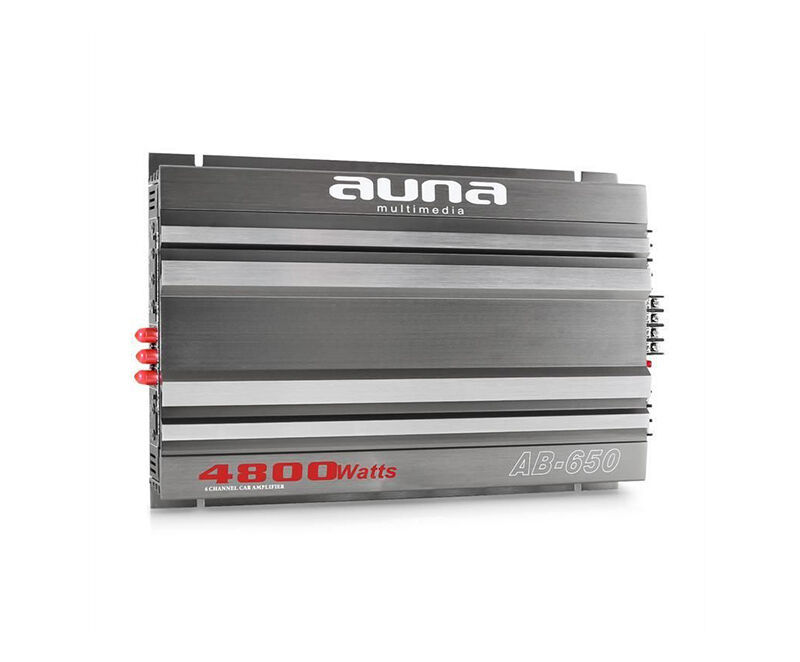 The Auna AB-650 delivers big sound characteristics with low body resonance. It is capable of a 4800 watt output and includes low pass filters to enable users to fine tune their sound. The customer can also bridge the amplifier between two, three, and five channels. The unit includes LED indicators, a frequency response from 20 Hz to 20 kHz, a signal to noise ratio of 95 dB, and speaker impedance from 4 to 16 Ohm. This amplifier has a slimline, racing appearance with slithers of silver and darker colour. It is styled in attractive brushed aluminium.
---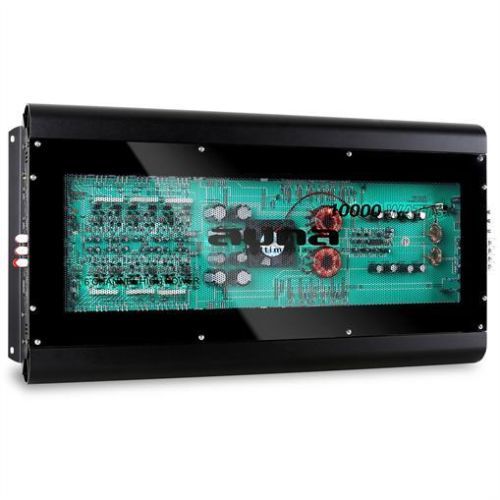 The Auna W1F-10000 is a powerful and high performing 6 channel amplifier with MOSFET technology. Its audio provides the full range of tones with depth and clarity. With 10 000 watts of output power, a 0.06 per cent distortion factor, a frequency range of 10 Hz to 30 kHz, and a signal to noise ratio of 90 dB, this unit delivers rich musical clarity along with catastrophic volume potential. It includes an optional super bass boost feature, and three safety fuses to protect against overheating. Along with adjustable gain control, the dial operated high and low passes allow users to tweak the audio to optimise its full potential, while its steam punk design, surrounded by polished black steel, sets it well apart from the competition aesthetically. The unit also includes six RCA connections that gives it a good deal of adaptability.
---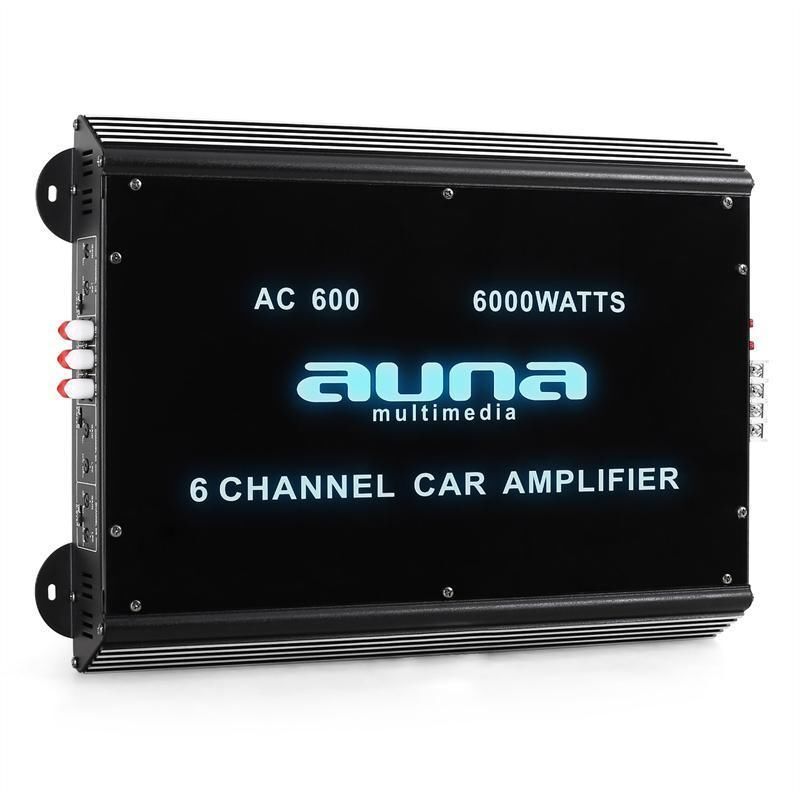 The Auna W2-AC600 is a smart and stylish amplifier that focuses on bringing superb in-car musical definition up to 6000 watts. It features advanced audio technology and a low resonance chassis to facilitate a more sonic sound impact. This unit gives tremendously deep bass, with strong mid tones and trebles reproduced without distortion. The device is bridgeable over all channels, and allows users complete control over audio characteristics with fully adjustable low pass and gain control. It has an impedance level of 4 to 16 ohm, a frequency range of 20 Hz to 20 kHz, and a signal to noise ratio of 95 dB. The classic interface features blue backlit LEDs.
---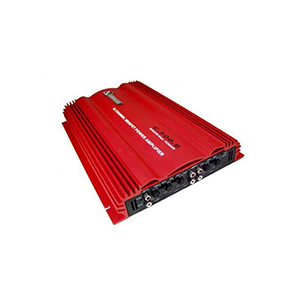 The Cougar 3000 is a bridgeable 6 channel amplifier that delivers a maximum of 3000 watts. Designed for multiple speakers, it includes connectivity for RCA, a crossover network with high and low pass filters, MOSFET technology, and Tri-Mode. It features a frequency response of 20 Hz to 20 kHz, and an unfiltered signal to noise ratio of 74dB. This amplifier's design suggests plenty of attitude.
---
How to Buy 6-Channel Car Amplifiers on eBay
You can buy 6-channel car amplifiers on eBay by conducting broad or model specific searches such as "Auna AB-650". Take careful note of all given information including returns policies, and be sure to only choose an amp that is fully compatible with your own car. You should only purchase from a seller with a high positive customer feedback score. Although many car amplifiers provide good quality sound, only those with multiple channels can give surround sound musical separation, plus the tonal depth and richness so sought after by music aficionados. With the reasonable prices of car audio found online, it is well worth investing in a six-channel amplifier.