An AV (Audio/Video) cable can refer to several types of video connections, such as HDMI, VGA, and DVI. People use these cables for TV,
DVD player
, Blu-ray player, computer, camera, and stereo applications. Unlike the simple analogue cables of the past, the modern
AV cable
is quite high tech and sophisticated. Nevertheless, some cables offer more efficient signal transfer than others. Those who engage in intensive programming, recording or video editing work, should invest in good quality cables that can outlast their competition and give superior speed and data shielding capabilities. A customer's purchasing choice ultimately rests in their appliance's connection type, but from the list below, buyers may gain additional insight into what to look for in choosing high performing AV cables.
| | |
| --- | --- |
| 1 | Monster 1000HD Ultimate High-Speed HDMI Cable |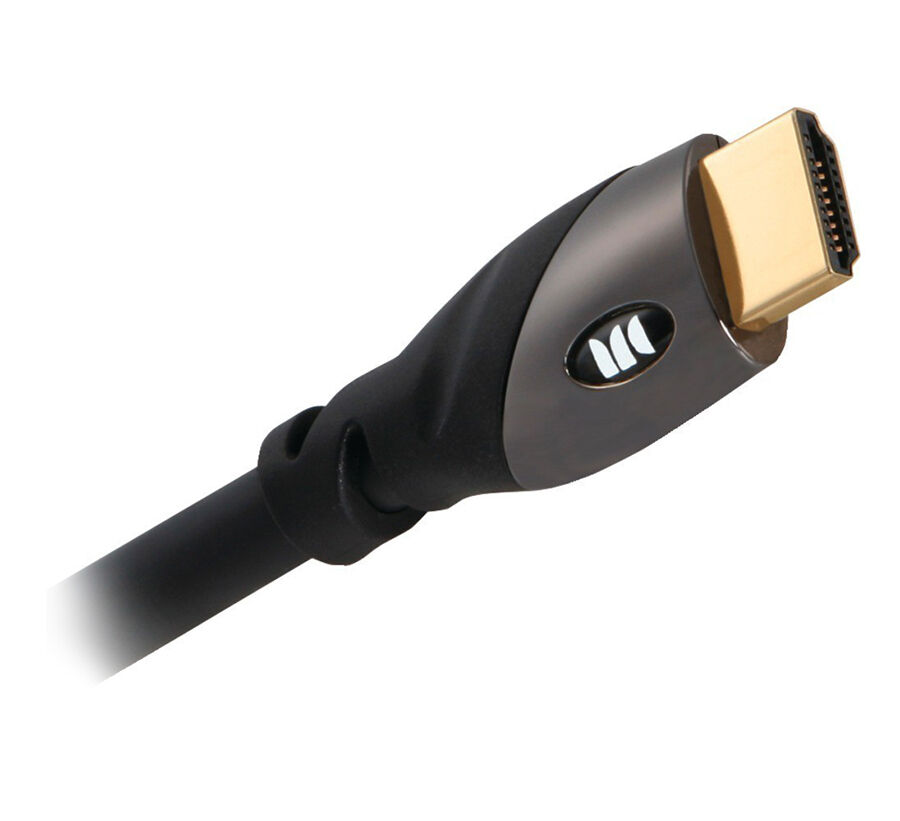 The Monster 1000HD Ultimate High-Speed HDMI cable includes a built-in Ethernet connection. It provides high speed connectivity of 17 Gpbs to all compatible appliances, and supports up to eight channels of 192 kHz/24-bit audio and video resolution, or 4000 x 2000. The cable has gas-injected cellular dielectric and three layers of high density shielding. This makes it well equipped for bandwidth-intensive data transfer of HD video and audio signal without interference from external noise. The high-purity copper conductors and gold-plated contacts are partly responsible for the tremendously high data transfer speeds. Users are unlikely to ever wear it out as the cable includes a lifetime guarantee.
---
| | |
| --- | --- |
| 2 | Accell UltraAudio Digital Audio Coaxial Cable |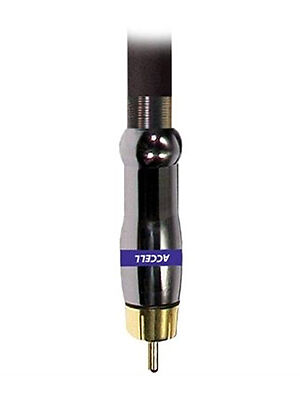 The Accell UltraAudio Digital Audio Coaxial cable gives exceptional sound quality by transferring every detail of digital sound data to the receiver. This audio-only coaxial cable has strong insulative qualities to shield data from all outside interference whilst providing optimal sound clarity. It features high-purity copper conductors to deliver a stable and strong signal. These cables also contain minimal oxygen, which helps preserve their condition over time.
---
| | |
| --- | --- |
| 3 | Cables Unlimited PCM_2230 VGA Cable |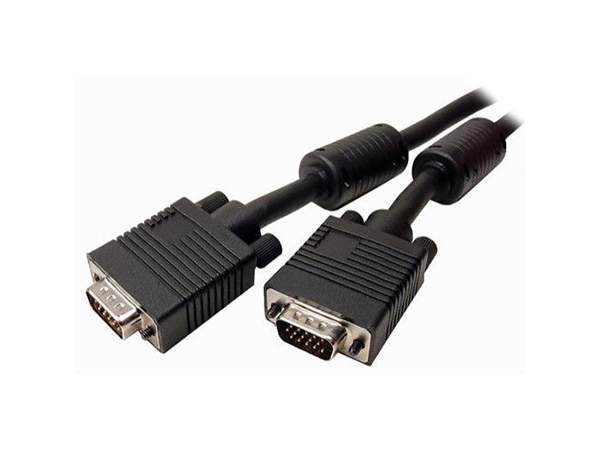 The PCM-2230 VGA cable by Cables Unlimited connects a monitor with a computer, but customers may also connect it to a TV. Unlike a traditional VGA interface, this cable supports super high resolutions of up to 2048 x 1536 pixels. Despite its conventional 15 pin connector, the cable can transfer UXGA, QXGA, and SVGA signal. The universality of the connector makes it compatible with virtually all monitors and computers. In addition to double shielding, the cable includes ferrite beads located near the connectors that also help dissipate interfering currents from outside sources. The gold contacts on each connector ensure the best quality connection. A bonus feature of this cable is its environmental friendliness. It is free of mercury, cadmium and lead.
---
| | |
| --- | --- |
| 4 | Cables To Go SonicWave DVI to HDMI |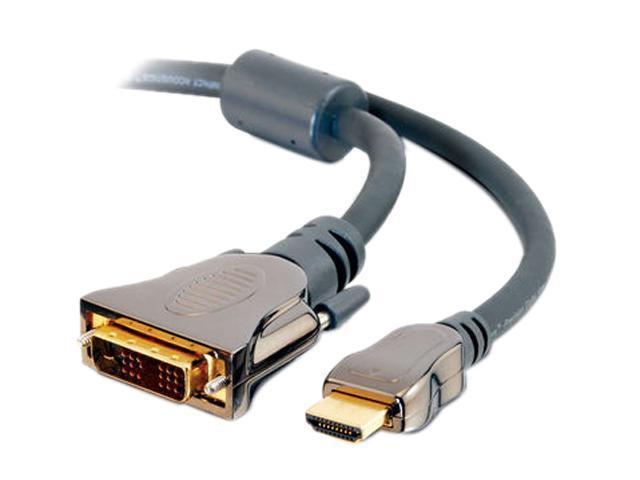 The SonicWave DVI to HDMI cable connects appliances that use the DVI and HDMI interfaces. Although DVI is a video-only cable, its opposite end HDMI connector transfers both audio and digital signal. A combination of gold plated connectors and high purity copper with low oxygen levels ensure optimal source connections. Insulated with foil and dual shielded, the cable isolates itself from electromagnetic and radio frequencies. The cable can transfer up to 10.2 Gbps of data between the DVI and HDMI ports, and both connector ends have equal impedance which avoids overloading either one. It also comes with an adaptor for DVI-D connections, and the SonicWave DVI to HDMI has a lifetime warranty.
---
| | |
| --- | --- |
| 5 | Monster Cable 700CV Component Cable |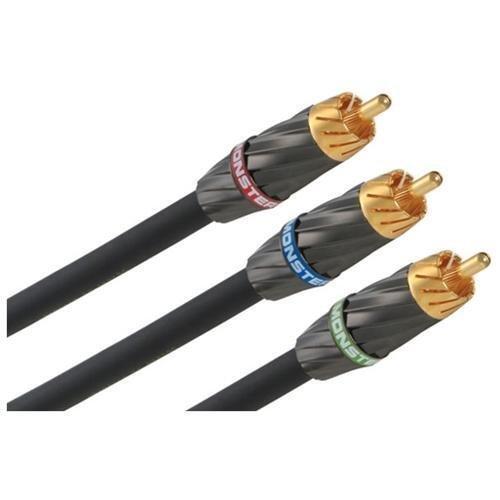 The Monster Cable 700CV Component Cable provides a high definition substitute for HDMI that is suitable for TV, DVD, and satellite receivers. The cable has a dual layer of duraflex to insulate data transfer against radio and electromagnetic interference, and includes nitrogen gas-injected dielectric. It features 24k gold contacts and 12-cut turbine connectors to bring superbly vivid images to the high definition screen. The split-tip centre pin optimises contact pressure and minimises signal distortion. To avoid loss of digital detail, this cable includes silver content solder connections to transmit weak, low level signals.
---
How to Buy AV Cables on eBay
If you know the exact type of AV cable you want, enter a model-specific search such as "SonicWave DVI to HDMI cable". Carefully read all information that pertains to technical compatibility, and take note of the seller's returns policies. Check that your chosen vendor has a good selling reputation on eBay by noting their positive customer feedback score. The quality of your high definition signal depends on many factors. While audio and video digital signals consistently transmit more data than analogue, you can only capitalise on what you already have with the right cables. If you want to receive the strongest digital signals, you should never skimp on this detail.