Anyone with a pool can choose to purchase a number of
pool filter accessories
to make cleaning and maintaining the pool easier. While there are numerous options to choose from including filters, extensions, and hoses, some accessories for pool filters stand out as some of the best. For example, filter savers can help to preserve the life of a filter, saving owners time on cleaning the filters and money on replacing the filters too often. While there are dozens of different brands to choose from, especially when shopping on eBay, most buyers can easily choose between branded or unbranded options depending on their budget.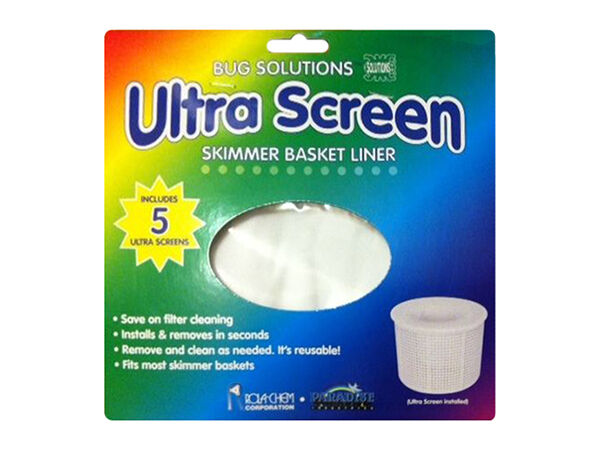 A filter saver, skimmer, or debris shield is an excellent addition to any pool filter because it prolongs the life and usability of the filter. Filter savers fit over the top of the filter basket to catch debris. Owners can quickly and easily clean the filter saver without changing the filter too often. Filter savers are available for indoor and outdoor pools, and most spas, making them a great way to save the filter on almost any sort of pool pump. However, skimmers can clog and impede or even stop water flow in most pool pumps. For this reason, anyone who is not diligent in cleaning out the pool should consider skipping the debris shield as blocking water flow could damage the pump.
---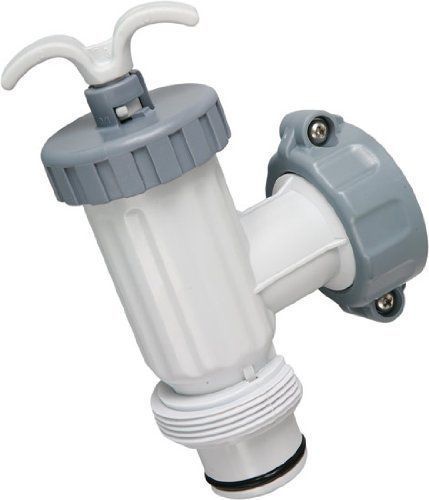 ---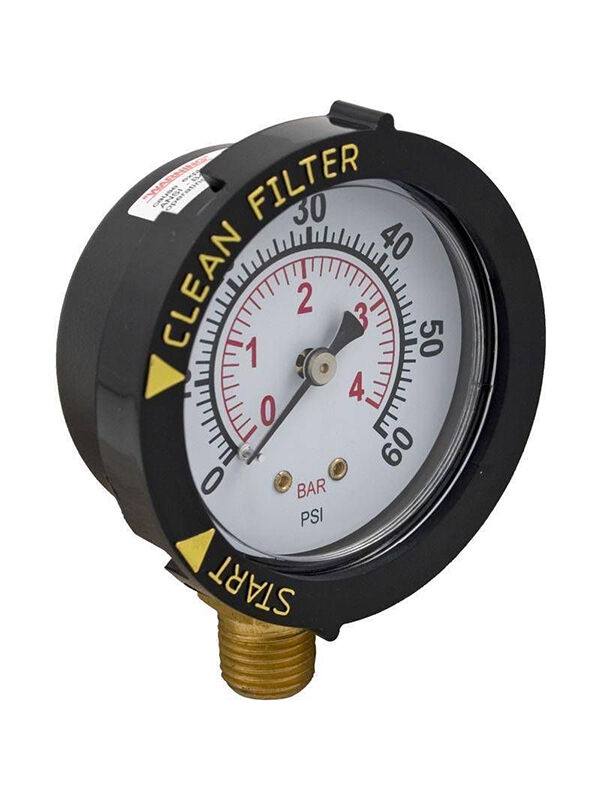 Pool filter pressure gauges measure the pressure inside of the pool filter, allowing the owner to keep the pool in good condition. Most pools operate at a normal pressure level. The gauge displaying pressure lower than the normal usually indicates blockage in the filter, while the gauge displaying pressure higher than the normal indicates that the filter is working too hard and the water probably requires cleaning. Buyers who plan to install their gauge on their own should ensure that they understand how to set up the gauge before the installation.
---
---
| | |
| --- | --- |
| 5 | Automatic Filter Cleaner |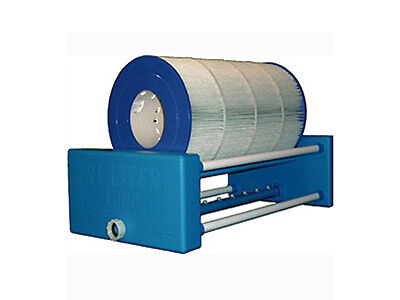 Cleaning a pool filter can be a hassle but an automatic filter cleaner makes the process considerably easier. Products like the Blaster Automatic Cleaner clean the filter themselves and usually complete the job within a few minutes. Buyers can simply take the filter out of the pool and place it on the filter cleaner, wait for the filter to clean, and then replace it in the pool for a clean filter. A number of robotic automated filter cleaners are available, although many of them are expensive for the average buyer as they offer a convenience rather than a necessity.
---
How to Buy Accessories for Pool Filters
While there are dozens of accessories for pool filters available, buyers can choose specific items based on their needs. Some buyers might need specific features and functions. For example, buyers with debris in their pool require a debris blocker, while anyone with a dirty filter needs a filter wand or automated cleaner. Buyers can look on eBay for a wide range of different pool filter accessories in new and used condition, as well as deals on top brands and accessories. Buyers should keep in mind the size of their pool as well as a spending budget when shopping, because filter accessories are available for everything from inflatable to full professional pools.