Apple Inc. manufactures several all-in-one desktop computers, and deciding which one is the right fit is not an easy task for many shoppers.
Apple all-in-ones
all boast a slim design that takes up little space on the desktop, giving the user more room to work and play. While these desktop computers may look similar on the outside, Apple has tailored each iMac all-in-one to meet different needs. For this reason, a shopper should take the time to learn about and compare the top models before making a purchase. Apple all-in-ones vary in terms of screen size, processor power, storage capacity, and connectivity features.
| | |
| --- | --- |
| 1 | Apple iMac MA590LL/A All-in-One desktop |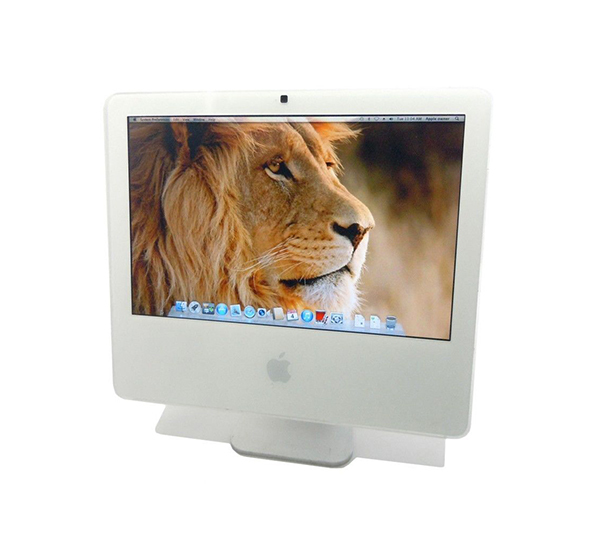 The Apple iMac MA590L/A is an all-in-one desktop computer with a 17-inch screen. While it takes up little room on a desk, it does so without sacrificing functionality and performance. The Intel Core 2 Duo processor allows this all-in-one to respond quickly with processing speeds ranging from 1.83 GHz to 2.33 GHz. This model comes with a six-button remote, making it easy for a user to flip through tracks on a playlist or photos in a slideshow while standing across a room.
---
| | |
| --- | --- |
| 2 | Apple iMac MD095LL/A 27-Inch Desktop |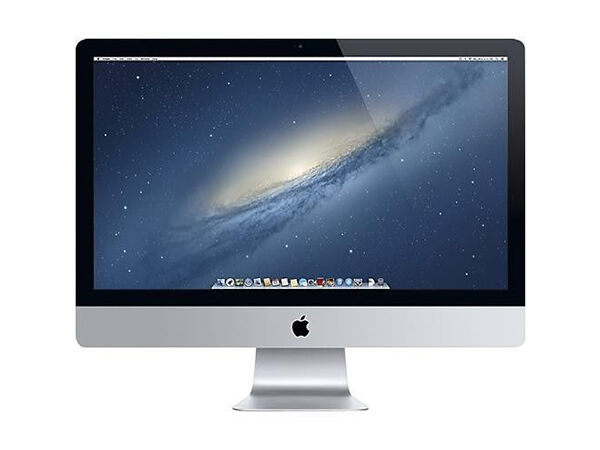 With a 2.9 GHz Intel Core i5 processor and Fusion Drive, the Apple iMac MD095LL/A all-in-one desktop computer is a supreme multi tasker, making it ideal for the gamer who needs a system that can keep up with his gameplay. The 27-inch LED backlit display combined with Nvidia GeForce GTX 660M graphics makes it ideal for playing graphics-intensive games and watching HD movies.
---
| | |
| --- | --- |
| 3 | Apple iMac MD093LL/A 21.5-Inch Desktop |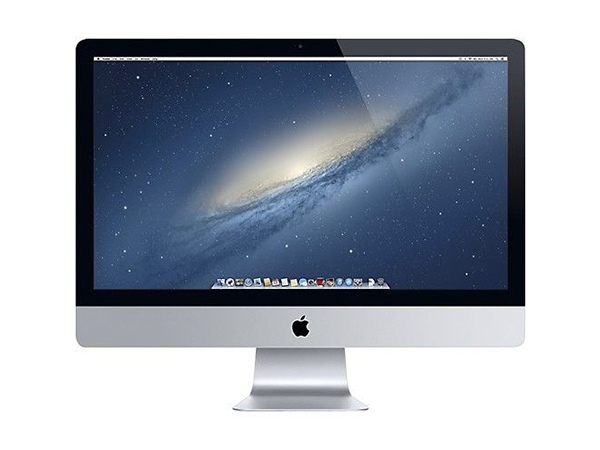 Designed with the gamer and the creative professional in mind, the Apple iMac MD093LL/A includes the third generation 2.7 GHz Intel Core i5 processor that has a processing speed of 3.2 GHz and Nvidia GeForce GT 640M graphics. The 21.5-inch LED backlit display cuts reflection by 75 per cent for a bright and bold viewing experience that one can enjoy from multiple angles. With storage space up to 3 TB, a user has plenty of room to store all of his favourite media.
---
| | |
| --- | --- |
| 4 | Apple iMac MC309LL/A 21.5-Inch Desktop |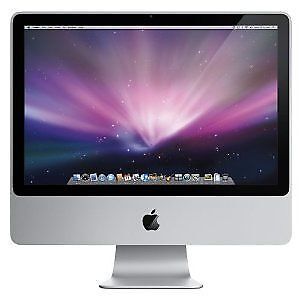 The Apple iMac MC309LL/A all-in-one desktop that is easy to setup and use. Its simple design comes with just one cord: the keyboard and Magic Mouse both connect wirelessly to the computer. The 21.5-inch screen features edge-to-edge glass and a bright LED-backlit display. The 2.5 GHz quad-core Intel Core i5 processor combined with AMD Radeon HD graphics means that users experience a fast system and fast graphics, which makes this machine ideal for watching movies and playing games.
---
| | |
| --- | --- |
| 5 | Apple iMac MD094LL/A 21.5-Inch Desktop |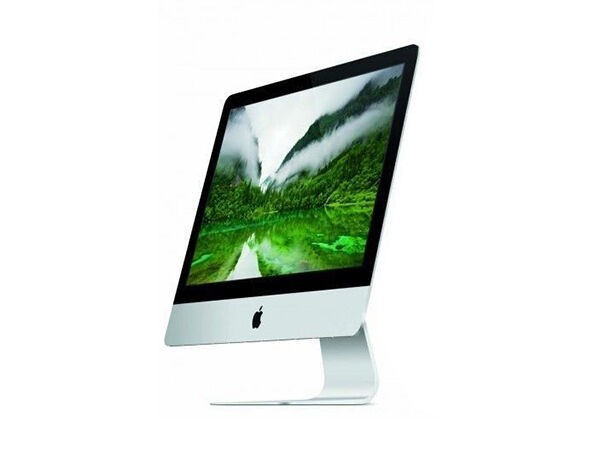 The Apple iMac MD094LL/A is an all-in-one desktop that creates an immersive experience for the user. This model features several improvements over its predecessors, including a screen that is only 5 mm deep, which nearly half the thickness of previous models. With just a 2mm gap between the LCD and the glass, users are closer to the graphics and experience vivid colours that are true to life. Additionally, the glass has an anti-reflective coating, which reduces glare by 75 per cent over traditional monitors. This all-in-one iMac comes with a 2.9GHz Intel Core i5 processor with Turbo Boost up to 3.6 GHz.
---
Apple All-in-One Accessories
Whether one uses an iMac primarily for work or pleasure, accessories for the iMac allow the user to get the most out of his Apple all-in-one computer. In keeping with the iMac cordless aesthetic, there are a variety of wireless printers, speakers, external hard drives, and projectors available for the iMac. Additionally, a shopper can purchase a Magic Trackpad to make navigating the all-in-one as simple as navigating a laptop.
Finding Apple All-in-Ones on eBay
You can find a large selection of new and used Apple all-in-one computers on eBay. Use the site's search features to locate the model that best suits your needs. Narrow search results by specifying the release date, screen size, processor, and other options in the refinements menu. Sort listings by price to find the machine that fits in your budget. Compare items by reading the descriptions and viewing photographs. Apple all-in-one computers come in several sizes and meet the needs of individuals, businesses, and gamers alike. While they take up a minimal amount of space on the desktop, they operate at fast speeds and provide a large amount of storage space to suit almost anyone's needs.