Thanks to continuous innovations, the
aviation GPS unit
, long a much-needed device in the cockpit, is packing more and more useful features. In large aircrafts, a handheld aviation GPS unit often serves as a backup device in case of electrical failure on board. The evolution of aviation GPS units has allowed users to now use it for motoring and even for entertainment purposes. Users use it not only to find restaurants, hotels, and other points of interest, but also to play music and watch movies. With so many features and aviation GPS units available out there, users benefit from the assistance of a list of the best units in order to choose the right one for their needs.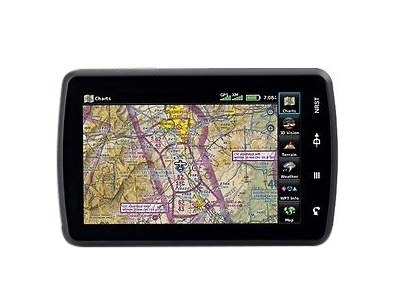 Garmin 796 has gorgeous styling and, overall, the best portable GPS for mounting on an airplane, according to FlyingMag.com. The stellar aviation GPS unit sports a 18-centimetre (7-inch) touchscreen with high resolution, offering users a view in portrait or landscape orientation as well as a 3D view of database-generated terrain. This Garmin unit has a Class I or Class II Electronic Flight Bag, or EFB, qualification. Garmin 796 flight graphics can include GPS-derived indications of altitude, ground track, ground speed, vertical speed, and turn indication, all of which update five times per second. The useful device also packs pre-loaded Geo-referenced FliteCharts, En-route Charts, SafeTaxi diagrams, VFR Sectional Charts, and an airport directory, among others. Users can even add airways, audio entertainment, and satellite weather to the device, making it a very useful device for pilots.
---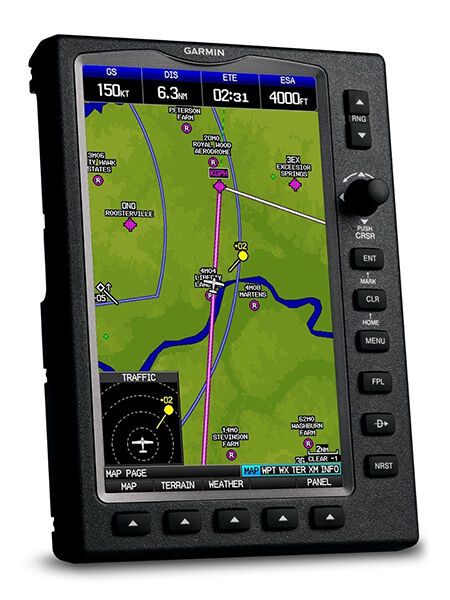 Having passed the standards of several online pilot shops and reviewers, Garmin 696 is flying high indeed. The top-rated Garmin aviation GPS unit features an 18-centimetre (7-inch) diagonal WVGA screen that users can read even in bright sunlight. Garmin created this GPS unit with G1000-style joystick, significantly reducing data entry time. And depending on the viewed screen, the soft keys of the device automatically change function to cut page scrolling time. Garmin 696 is compatible with GDL 39 ADS-B Receiver and also offers a simulated instrument panel that shows GPS-derived instruments for speed, altitude, bank angle, and heading, as well as a terrain page for nearby terrain and obstacles. The Garmin unit also comes with airport directory as well as SafeTaxi maps. As a proper portable device, Garmin 696 includes an internal GPS antenna and battery.
---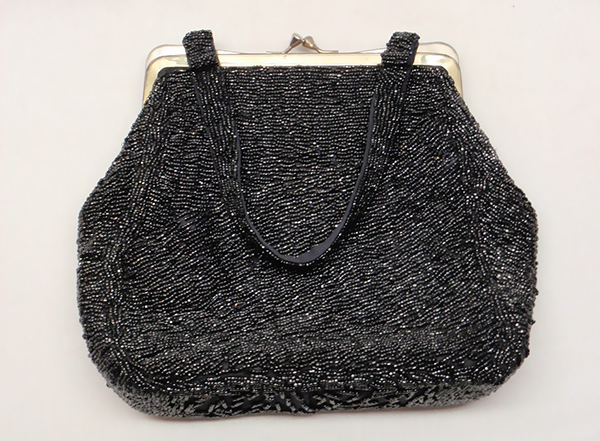 With its excellent flying and motoring GPS capabilities, it is no wonder that Garmin aera 500 is well-reviewed on online shops. The dual-duty GPS features a 11-centimetre (4.3-inch) QVGA touchscreen with intuitive, menu-driven control. And in addition to the wide-format touchscreen, aera 500 has pre-loaded graphical mapping. With the detailed mapping and far-reaching aviation and terrain databases, the device allows users to visualize their path while referencing the nearby terrain, obstacles, and SUAs. Users benefit from the TAWS-like color coding of terrain advisory and terrain or obstacle data that shows 30 arc-second resolution. Garmin aera 500 offers motoring capabilities such as City Navigator NT street mapping, Bluetooth support for wireless and hands-free calling, and a points-of-interest database that guides users to restaurants, hotels, among others.
---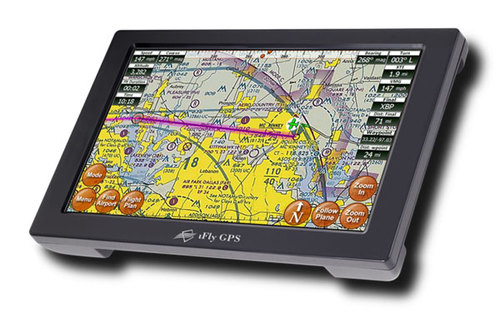 Another top-notch aviation GPS unit is iFly 720, which a popular online pilot site praises for its great features and ease of use. This iFly incarnation comes with pre-loaded En-Route Charts and Geo-Referenced Approach Plates and Airport Diagrams. It also features iFly Streets database that makes it an ideal road navigation GPS, with the database featuring 3D visuals, voice-guided directions, and location finders for hotels, restaurants, and more. iFly 720 also allows data subscriptions for VFR and En-Route charts and provide NMEA output support for an EFIS, autopilot, and other GPS-driven devices. And to top it off, the aviation GPS unit has a dual-core processor and features automatic updating through Wi-Fi.
---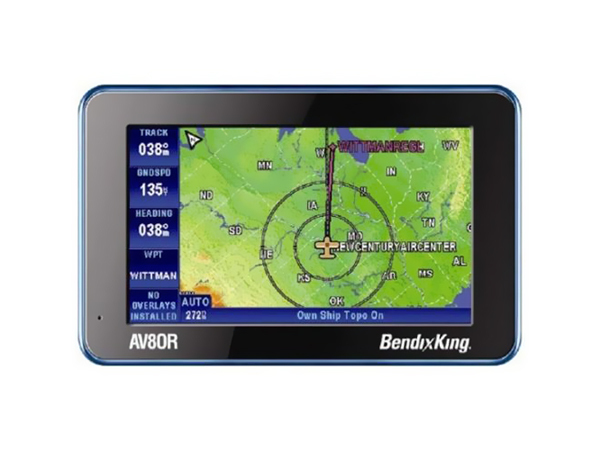 Five-star rated on both ProAviation and AlaTest, Bendix/King AV8OR GPS deserves to be on the top list. The aviation GPS unit sports a intuitive 11-centimetre (4.3-inch) touchscreen. The handheld GPS is not only for aviation and motoring but also for entertainment, with users able to enjoy its music and movie player and electronic book reader. The Bendix/King AV8OR GPS offers terrain display in wide orientation, automotive guide in 3D view with turn-by-turn directions, access to the computer to view logged flights on Google Earth, and flight plan creation via software programs such as Voyager, DUATs. Also, the GPS unit is WAAS-capable with up to 5 metres of accuracy. The sleek and lightweight handheld GPS can come complete with aircraft yoke and car windshield mounts, carrying bag, and earphone.
---
How to Buy Aviation GPS Units
eBay is a great place to start searching for aviation GPS units. Buyers can find listings with free postage on the site as well as listings by eBay's top-rated sellers. Buyers on a tight budget can even opt for used GPS units, while to get even more value for money, buyers can go to eBay's Deals page, which offers discounted items. To connect with other members and discuss topics and products, buyers may post a question on eBay's Talk page. Purchasing the best aviation GPS unit need not be complicated for users. The list of the top aviation GPS units steers buyers in the right direction in choosing the best GPS unit for their needs.