Baby movement monitors
help parents keep track of their sleeping infants. Monitors check for body movements as well as motion associated with breathing. They alert parents when the monitor has not detected motion for a specified period of time, which can mean that the baby has stopped breathing. These alerts give parents peace of mind and can encourage more restful sleep in adults who may otherwise lie awake worrying about a nearby baby. Manufacturers understand the importance of these functions, and have incorporate features that support safety as well as comfort and convenience. This year's top models provide the most effective security measures in an adaptable, parent-friendly format.
| | |
| --- | --- |
| 1 | Snuza Hero Baby Movement Monitor |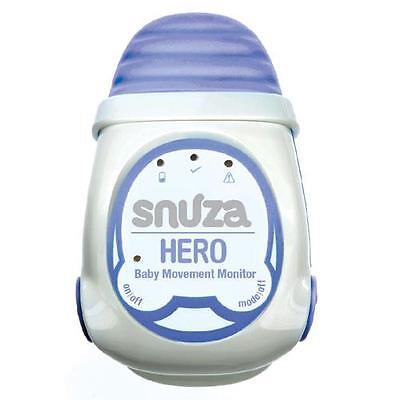 With the Snuza Hero Baby Monitor, regular breathing movements cause the device to emit a soft tick. If movement ceases for 15 seconds, the device vibrates, which stimulates the baby's breathing. If the device does not attract movement after five additional seconds, an alarm sounds. The monitor clips onto a baby's diaper so that it can monitor the child's movement wherever he sleeps. According to Consumer Search, this function makes the device more effective as well as more convenient than pad monitors, which can falsely sense fans and other external movements as baby motion.
---
| | |
| --- | --- |
| 2 | Angelcare Baby Video Sound and Movement Baby Monitor System AC1100 |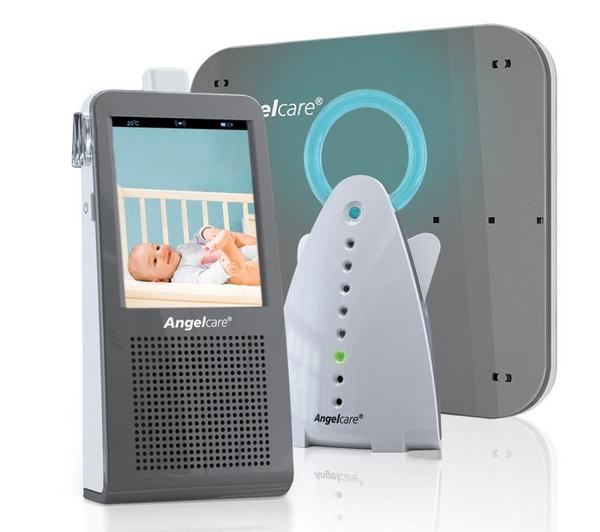 Incorporating audio, video, and motion sensors, the Angelcare Baby Video Sound and Movement Baby Monitor System AC1100 provides reliable reassurance. According to a popular online news source, the benefits of this system centre on its highly sensitive motion sensor pad. The pad notices even the smallest movements, thus avoiding unnecessary alarms that wake babies and parents. In addition, parents can adjust the sensitivity of the pad to suit their own comfort level and their child's habits. Internet reviews also highlight the two-way radio included in the system, which allows parents to offer soothing words and sounds as soon as the baby shows signs of distress.
---
| | |
| --- | --- |
| 3 | BabySense V Infant Movement Monitor |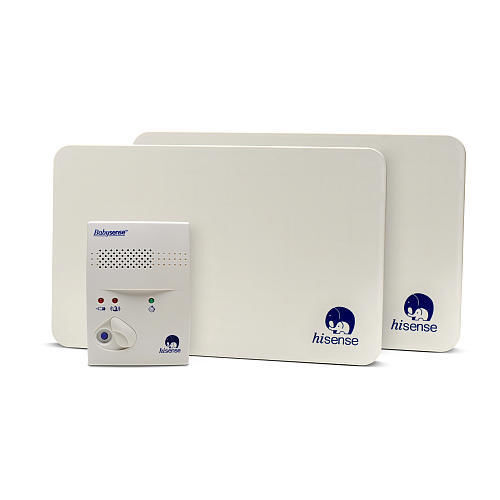 Featured by Consumer Search for its high level of accuracy and coverage of the baby's sleeping area, the BabySense V Infant Movement Monitor uses two sensor pads to detect not only the baby's movement but also his rate of breathing. Unlike other baby monitors, which only alert parents if movement ceases, the BabySense V monitor also causes an alarm to sound if it detects a reduced breathing rate. Furthermore, the extra pad lengthens the device's usability life, as it can monitor an infant who is old enough to roll and move about the crib at night. While one-pad sensors would be obsolete at this point, the BabySense V monitor remains relevant. For younger infants, however, parents can use a single pad to monitor movement in a bassinet.
---
| | |
| --- | --- |
| 4 | Tomy TSP500 Movement Sensor Pad Baby Monitor |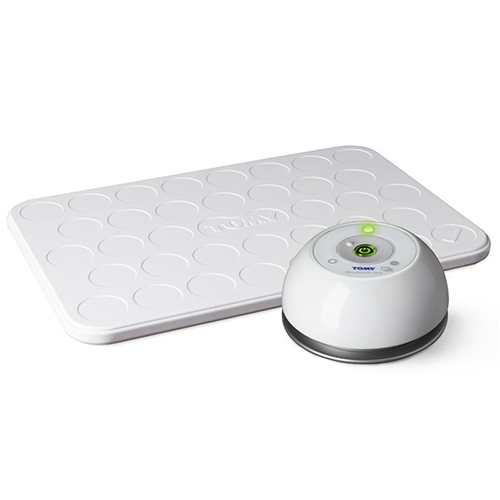 Highly recommended by real parents and caregivers, the Tomy TSP500 features highly sensitive technology that registers even the smallest movements. As is the case with similar devices, the Tomy TSP500 provides a low, regular tick when it detects regular breathing movement and sounds an alarm after detecting no movement for 20 seconds. The device provides low battery alerts as an added feature.
---
| | |
| --- | --- |
| 5 | Tommee Tippee Closer to Nature DECT Digital Sensor Pad Monitor |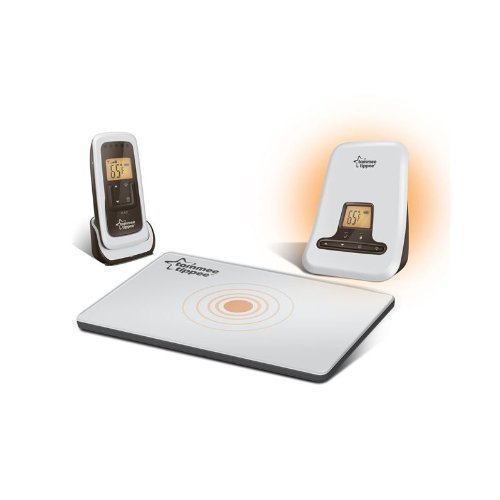 As its name suggests, the Tommee Tippee Closer to Nature DECT Digital Sensor Pad Monitor uses motion-tracking technology to provide parents with constant reassurance that their babies are breathing comfortably. Customizable to one of three sensitivity settings, the sensor installs in a sleep pad that alerts parents if it detects no movement after 20 seconds. As reviewers online have noted, after the baby has reached a stage at which he can move himself off the pad, the monitor remains relevant as an audio monitor. Additional reviews have noted the monitor's multiple functions, including an infrared camera for monitoring in the dark, an added vibrate setting that complements the 20-second alarm, and a two-way communication system.
---
Overview of the Top 5 Baby Movement Monitors of 2013
Each of this year's leading models provides audible alerts when a baby's movement ceases in sleep. The Snuza Hero monitor stands out as the most convenient, as it is the only portable model. The Baby Sense V is the only available model that offers two pads for a growing baby, while the Angelcare system adds an audio and video system that gives this product the widest range. The Tommee Tippee monitor stands out for its customizable sensitivity settings and its extra usability as an audio monitor. The Tomy TSP 500, manufactured by a leading baby product company, excels in sensitivity and with the extra convenience foe a battery alert.
Buying Baby Movement Monitors on eBay
For busy parents, eBay makes shopping for a baby movement monitor both easy and affordable. By visiting any page within the site and entering the phrase "baby movement monitor," you may view a comprehensive set of listings. You can also glean a more specific set of results by including the brand or the style of monitor, such as "baby sense monitor" or " clip-on baby movement monitor." A search by specific model draws even more focused results. Once you have found a model that fits your needs, click on the product's picture or title to view purchase and shipping information as well as seller ratings.