Baths
are almost necessary items in many homes and sometimes need replacing. For this reason, baths need to be at least practical and include durable materials in their construction. This does not mean to imply that they have to be pricey or come with all the bells and whistles like whirlpools with jet. There are many baths without jets which are comfortable and attractive, both of which are valuable features for this bathroom centrepiece. Buyers find baths without jets at home improvement stores as well as on eBay. Baths without jets vary in certain characteristics, so it is helpful to have a few top models to compare before investing in a new one.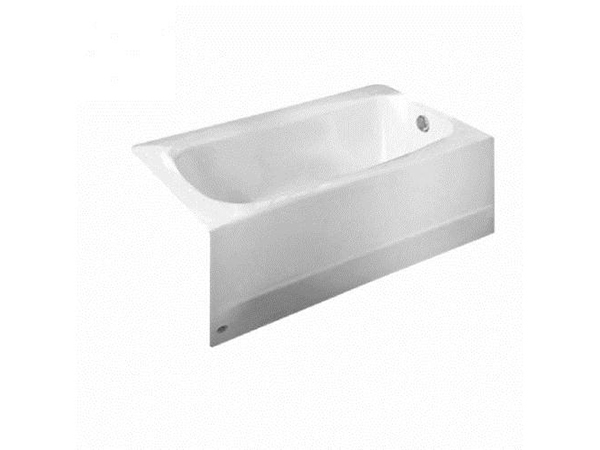 There are various styles of baths available without jets and the Cambridge-style bath is among one of the most popular types around. One reason this bath style is so popular is due in part to its free-standing design that ranges in models from those which are simple to those which are extremely elegant. Modern Cambridge bath designs are fairly commonplace and sometimes include decorative features like ornate legs. Because this style of tub has the ability to hold a lot of water, it is ideal for soaking in at the end of a long day.
---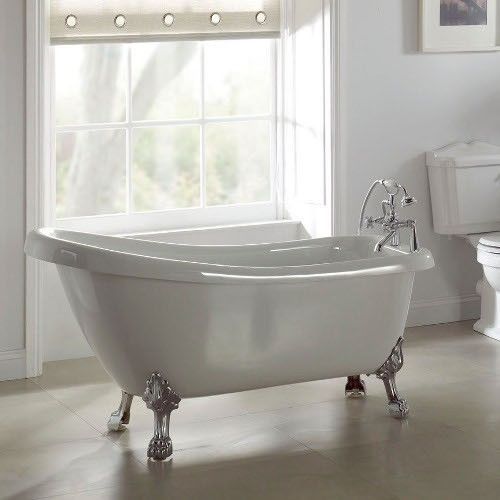 Roll-top baths are popular styles which add an air of elegance to bathrooms. Much like the design of a Cambridge tub, a roll-top bath is one with edges that roll downward giving it that unique vintage bath appeal like the ones from the Victorian era. These baths come various sizes and styles; however, the feature that this type has which is very popular is the ability to hold people of large stature with ease. Tall people often have a hard time finding a tub to relax in that is deep enough to cover their bodies, which is one reason why this type of bath is an attractive choice. Used or refurbished vintage roll-top models have the capability of adding comfort as well as elegance to any bathroom, plus they are usually less expensive.
---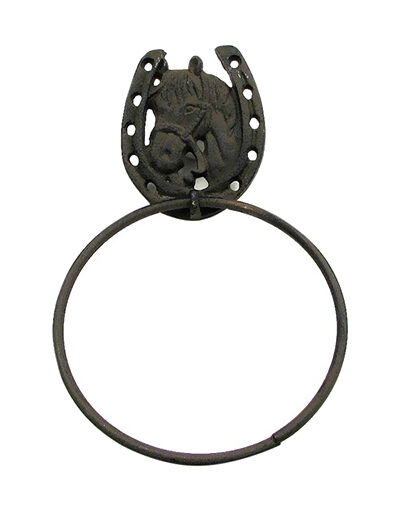 Cast iron baths come in a variety of styles that do not include jets, like the TC cast iron tub models. The Scotsman cast iron bath is is an appealing model because it features a vintage design which makes the bath a great addition to bathrooms with Victorian Era-dated themes. There is no need to feel commitment toward this tub and the solid cast iron retro design, because the outward appearance of this model changes to a more contemporary look with the addition of optional skirting to cover the cast iron feet. Whether bathing or soaking, there is no doubt that this elegant tub is one that is practical and attractive.
---
| | |
| --- | --- |
| 4 | Double-Ended Slipper Baths |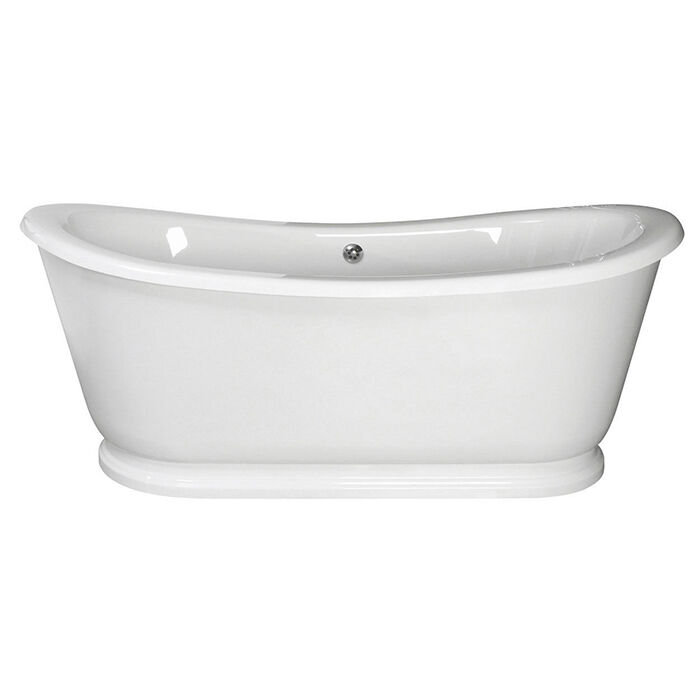 Many bath models are ideal for those who seek a relaxing bath without the addition of jets. Flow baths are another type of bath that does not need jets for relaxation. Acrylic double slipper baths like the Curvo double-ended, free-standing slipper bath offers users all the comforts and practicality of a deep soaking tub without the inconvenience of jets that are often difficult to clean. One of the great things about acrylic baths is that they insulate the heat so bath water stays warm longer. The more acrylic layers a bath has, the longer it maintains the temperature. This particular model comes with a skirting which covers the legs to give this bath a unique look and add character to any bathroom. A steel double-ended slipper bath is good choice that is comfortable without the need for jets.
---
| | |
| --- | --- |
| 5 | Easy-Access Deep Soak Baths |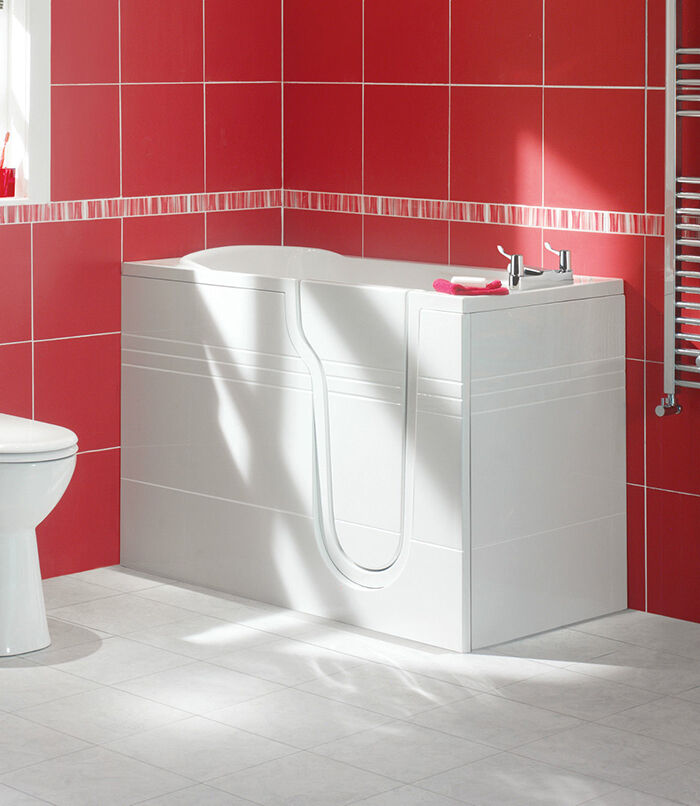 Easy-access deep soak baths are also great tubs which not only feature contemporary designs, but are ideally suited for bathrooms with small tub spaces. Many people who experience health problems need a bath that is easy to get in and out of without slipping and falling. For this reason, people who experience pain or discomfort from trauma or other injuries like using models like the Kentmere walk-in deep soak tub with easy access entry. This type of bath often comes with other features like handrails and an interior step to make entry and exit more safe and comfortable for those with mobility problems.
---
How to Buy Baths Without Jets on eBay
If you are looking for somewhere to shop that offers a wide variety of items to choose from, you do not want to miss out on shopping at eBay. This online marketplace makes it easy to find the right tub for any bathroom in both new and used varieties.
Whirlpool
offers a wide selection of baths to suit your needs.
Baths even without jets are often expensive, so you may want to look for sellers who offer free postage and payment in order to make the purchase more affordable. A variety of styles of baths exist which do not include jets, but still give users plenty of comfortable and attractive options. Deep soak tubs are often the most commonly sought-after type of baths when it comes to ones with no frills, because of the depth and practicality they offer.