Batteries
power mobile devices, wireless gadgets, and peripherals such as remote controls and wireless mice. No matter what they need the batteries for, most people should to keep a supply of batteries on hand in case they need them. While there are hundreds of different battery brands, including popular ones like Energizer and Duracell, on eBay, buyers should consider the quality, value, and longevity of each model before purchase. The type of battery, the material make-up, and the charge type all affect the price and quality. Batteries come in many shapes and sizes but the following include a few of the most common and useful batteries available.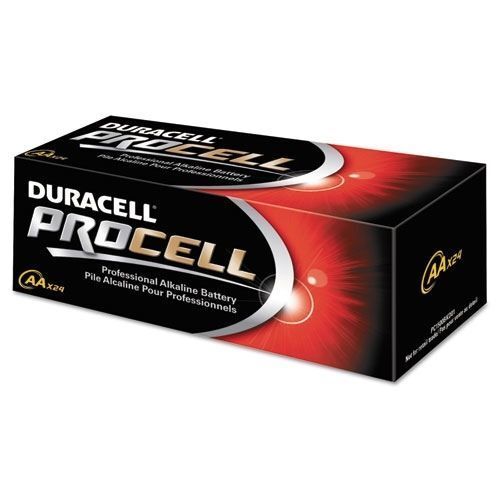 AA batteries commonly power portable household electronics and gadgets. Buyers can choose from single charge and rechargeable AA batteries. AA batteries are available in five different materials including alkaline and nickel-metal-hydride (NiMH), which are the most common. Materials are important because some are rechargeable and some have slightly different mAh output with 1.5, 1.2, and 1.65 being the most common. An AA battery is 50.5 by 4.5 mm and fits into any standard AA socket.
---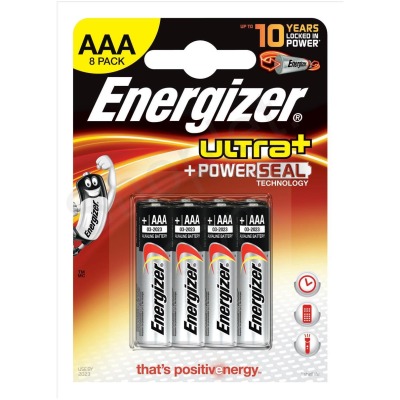 AAA batteries frequently power small portable devices, such as remote controls and cameras. AAA batteries are almost always dry cell batteries, meaning that they are safer to store but offer about three times less capacity than the capacity of AA batteries. For that reason, many AAA devices use four to six batteries at once as opposed to the common two to four usage of AA batteries. AAA batteries are available in five different materials with two rechargeable battery types, and supply 1.5 to 1.25 mAh. The size of an AAA battery is 44.5 by 10.5 millimetres.
---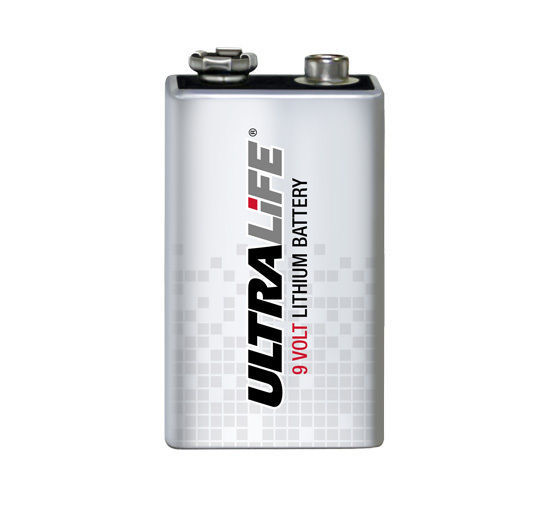 Nine-volt (9V) batteries, or transistor batteries, are rectangular six-cell batteries that commonly power electronics such as smoke detectors, alarms, and clocks. While not as common as AA and AAA batteries, 9V batteries are available from top battery manufacturers such as Duracell and Energizer. Nine-volt batteries are available in all major battery types including alkaline, zinc-carbon, lithium, NiCD, NiMH, lithium polymer, and lithium-ion, meaning that buyers have plenty of options to choose from. These batteries supply between 7.2 to 9.6 volts, although the majority of electronics that use 9V batteries pull 5 volts in order to prolong the battery life. The standard size for 9V batteries is 48.5 by 26.5 by 17.5 mm, although some manufacturers sell '9V batteries' in different sizes.
---
---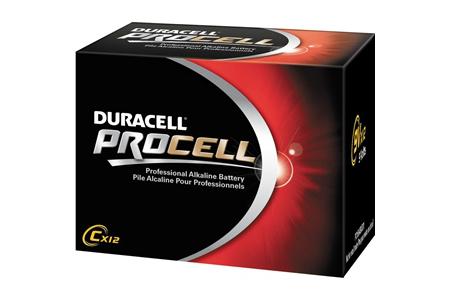 C batteries, or R14 batteries, are large cell batteries that power medium-drain electronics, such as toys or torches. C batteries can hold up to 8,000 mAh, while rechargeable C batteries hold up to 6,000 mAh, meaning that they last for a very long time in most appliances. C batteries are available in alkaline, zinc-carbon, and rechargeable NiMH. These batteries are 50 mm long and 26.2 mm in diameter. Anyone purchasing C batteries should check the mAh specifications as many retailers sell AA batteries in a C case, meaning that these batteries drain faster than typical C batteries.
---
How to Buy Batteries
Buying batteries on eBay is easy. Buyers can simply decide which type of batteries they need, choose between rechargeable or standard, and then look into a brand that offers quality and an affordable price. Many people prefer to purchase name brand batteries for quality assurance, because while they cost more, brand names usually offer a higher standard of performance. eBay sellers offer a range of batteries, chargers, and sets of batteries. Anyone looking for lower prices can also check for deals on batteries and battery charges on eBay. Keep in mind that it is important to check the mAh and the voltage of the battery before purchase and that some batteries are not appropriate for long-term storage.