Men do not have quite as many options when it come to accessorising as women do, but that is all the more reason to get amazing accessories when they can. For example, a man can find some great
belts
for formal occasions. It is good to look for high quality items from some of the top brands in the world because a belt can really help an outfit stand out. Some great options on the market include the Hugo Boss Benson belt, the Yves Saint Laurent black patent leather belt, the Prada Saffiano leather belt, and the Cole Haan crocodile embossed belt. These are just some of the many stylish options available to buyers, and many of them are ideal for special occasions.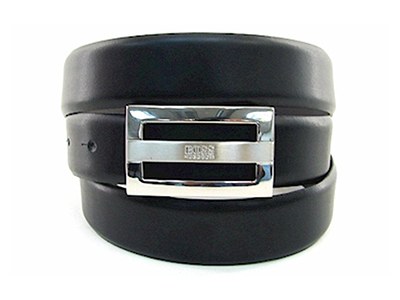 Hugo Boss is a top name in men's clothes, and the company offers some great belts for men. The Benson belt is another great example of the company's craftsmanship. The belt is quality cowhide leather and comes in black, making it perfect for a formal occasion. The silver buckle is rectangular and made of pure zinc. The name of the company is also engraved on the clasp. The belt has five different sizing holes, so it works for men of different sizes. Although the belt is a conservative style, it has a modern flair to it that makes it perfect for many formal occasions.
---
| | |
| --- | --- |
| 2 | Prada Saffiano Leather Belt |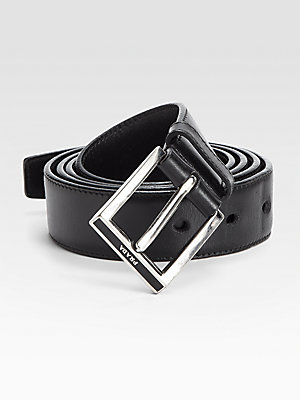 It is hard to go wrong with anything from Prada, and that goes for the Saffiano leather belt as well. It is not surprising that this Italian belt features amazing quality. A man can find the belt in a variety of sizes from 80 cm to 105 cm. This belt makes a statement because it is wider than other options at 3.6 cm. The black leather is set off by a square silver buckle with the brand name on it. The clean lines make it great for a formal occasion.
---
| | |
| --- | --- |
| 3 | Brooks Brothers Brown Italian Leather Belt |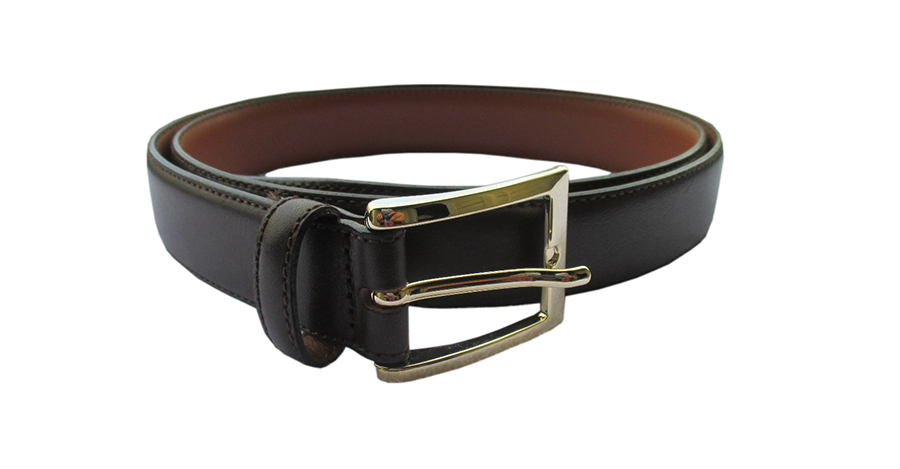 The American company Brooks Brothers also produces some stylish belts. Black is a very common colour for formal belts, but medium brown is also an option, which is what this belt comes in. This colour might work well when paired with a navy suit for instance. The company has belts that come in different widths, ranging from only about 2.5 cm wide to about 4 cm. The material of the belt is Italian leather, and the buckle is brass coloured, which nicely complements the brown. The belt has five sizing holes for adjustment and a single leather holder to keep the belt in place.
---
| | |
| --- | --- |
| 4 | Yves Saint Laurent Black Patent Belt |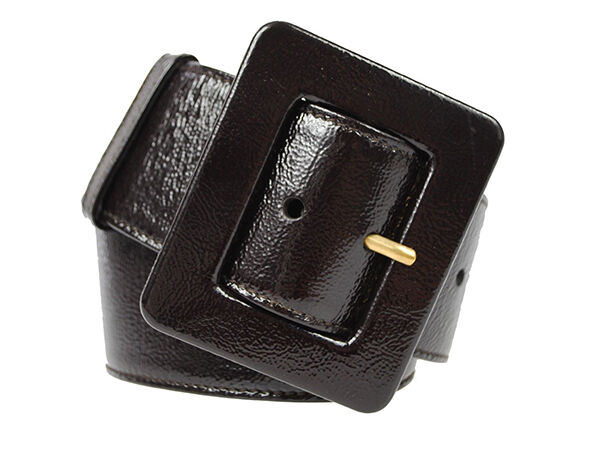 Another option is a belt from Yves Saint Laurent. The glossiness of the belt may be a bit too much for some special occasions, but it is perfect for someone who is fashion forward. At 3.2 cm in width, the belt is not too wide and not too skinny. It also has a crinkled texture, which prevents the glossy belt from looking too feminine. The buckle is a classic gold with the initials of the brand as a subtle logo.
---
| | |
| --- | --- |
| 5 | Cole Haan Monroe Crocodile Embossed Belt |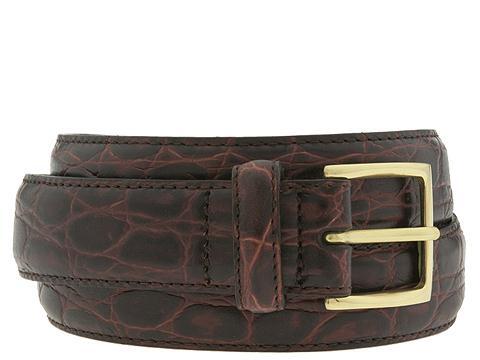 Although many belts for men tend to be fairly conservative, such as black or brown leather, a man may want to go for a bolder design like a crocodile pattern. This can provide a focal point in clothing for a formal occasion. This belt is available in either black or brown. The black belt has a silver buckle while the brown one comes with a brass coloured buckle. The square tip of the belt is held in place with a single holder. The belts from Cole Haan are 3.2 cm in width. A man could even get one of these in each colour in order to match all of his formal clothes.
---
How to Buy Formal Belts for Men on eBay
If you are looking to purchase a belt for a formal occasion, then eBay has plenty of designer brands. It is easy enough to start with a keyword search. Just type phrases like "Prada men's belt" into the search box. You can also browse through categories until you find what you want. Do not forget to check out some of the other tools eBay has to offer. The feedback tool lets you see what other buyers have had to say about a specific belt or seller. Additionally, you can see what the Top Sellers have to offer. These sellers have consistent excellent ratings, and some of them may offer free shipping too.