Most professional situations call for a formal suit
belt
for both men and women, in a colour and material matching the wearer's shoes. Dress belts are typically leather, without embellishment or ornamentation, but the buyer does have a choice of leathers. And yet, good quality exotic leathers cost more and are harder to find. A better bet, for most buyers, is to stay with simple cowhide belt and to focus on finding quality and style. An overview of five of the best belts for the office can help buyers make an informed choice when they shop for these accessories.
| | |
| --- | --- |
| 1 | Ashford Ridge Real Leather Men's Suit and Trouser Belt |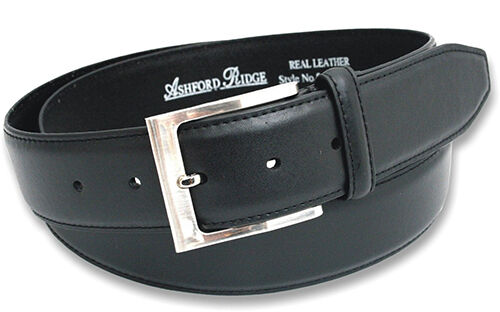 A dress belt for a man should be simple and understated, shiny brown or black leather, and no wider than the wearer's thumb. This offering from Ashford Ridge fits the bill completely. The high quality leather looks great and can last almost forever, with proper care. The belt comes in either brown or black, with a buckle of either silver or gold. Some customers report that the sizing is not intuitive, running slightly large for some sizes and slightly small for others. Buyers may want to ask the seller for a length measurement in centimetres before deciding on a size. They should choose something slightly larger than the recipient's waist measurement, especially since the belt has to be long enough to go around a couple of layers of clothing, as well as the man himself.
---
| | |
| --- | --- |
| 2 | Ashford Ridge Men's Double Stitched Leather Lined Suit Belt |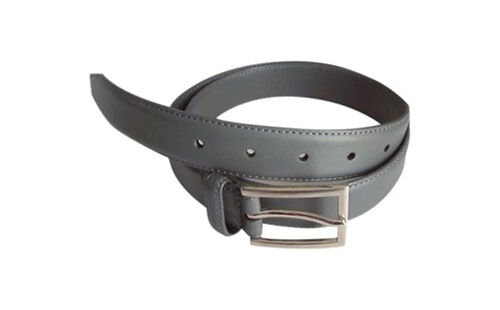 This second Ashford Ridge belt, like the first, boasts real leather in either black or brown, with a polished metal buckle. The difference is that this belt has elegant double stitching, it is narrower, and is has two keeper loops, not one. Basically, it is an alternate way of doing the same thing, that is, looking classy at work.
---
| | |
| --- | --- |
| 3 | Milano Slim Men's Full Grain Leather Belt |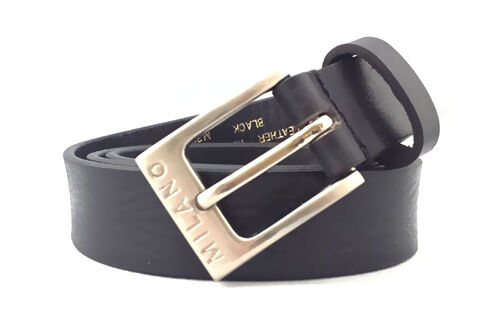 The Milano slim likewise comes in black or brown with a chromed buckle, but the leather has a subtle marbled finish that adds visual texture and makes the belt look older and somewhat more rugged. However, the belt is still elegant enough to wear with a suit. Buyers should take into account that the sizing may run a little small.
---
| | |
| --- | --- |
| 4 | Esprit Women's Narrow Smooth Leather Belt |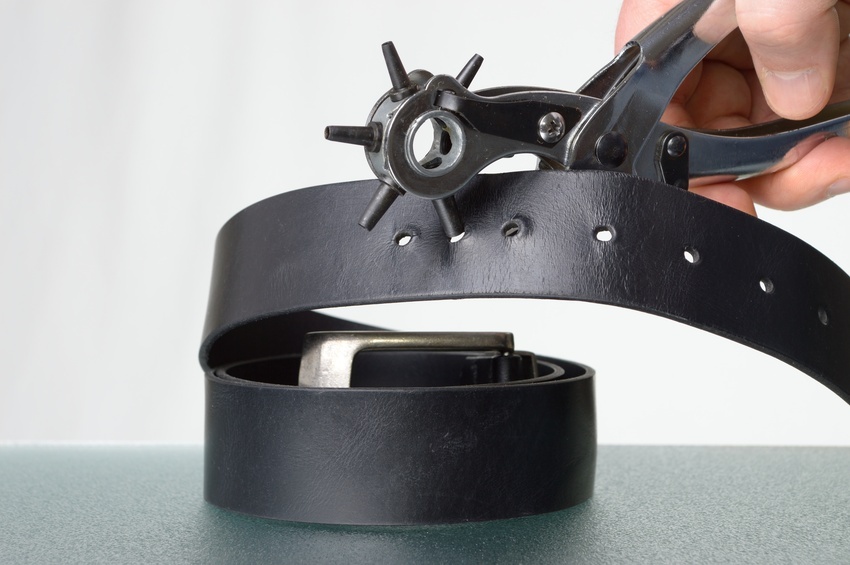 Like dress belts for men, dress belts for women should be simple, classy, and understated. However, women do have a little more leeway than men do. A woman can get away with a slightly wider, more colourful, or more decorative belt, depending on the rest of her outfit. Esprit carries several different women's belts, but this one is among the most professional looking. This Esprit belt is 2.5 centimetres wide, in traditional black cowhide with a lustrous matte finish and a polished, square dark metal buckle. The surface is smooth with no design and no stitching. The belt end is straight and square. There is nothing flashy or ostentatious about this belt, but its clean, strong lines and relatively wide cut show this is a woman who means business.
---
| | |
| --- | --- |
| 5 | Kuyichi Measuring Tape Women's Belt |
The Measuring Tape Belt earns its name from its narrow width and the vertical lines in the leather that look a bit like the markings on a measuring tape. It is not actually a measuring tape, however; real measuring tape belts do exist and are an interesting novelty, but they do not work well in a professional setting. Playful is good in the office, but not so playful as to get distracting and Kuyichi's subtle ornamentation strikes the right balance. The simple light brown leather and silver buckle add up to a classy yet slightly playful effect. Narrow belts, such as the Measuring Tape Belt, work particularly well to help establish the waistline.
---
How to Buy Belts on eBay
eBay is famous for its great selection, good prices, and many kinds of products. Belts are no exception. To browse around the listings, do a basic search for belts and see what is available. If necessary, use the menu options to narrow the results a bit. To look for a specific brand, size, or colour, use the Advanced Search feature instead. The seller's profile page lists his or her feedback score and various policies and special deals. It also features a convenient contact link, for any questions about the listing. Remember that a good buying experience frequently depends on good communication between buyer and seller. Wearing the right belt can improve almost any outfit, yet buyers should remember that not all good belts work for all outfits and all occasions.