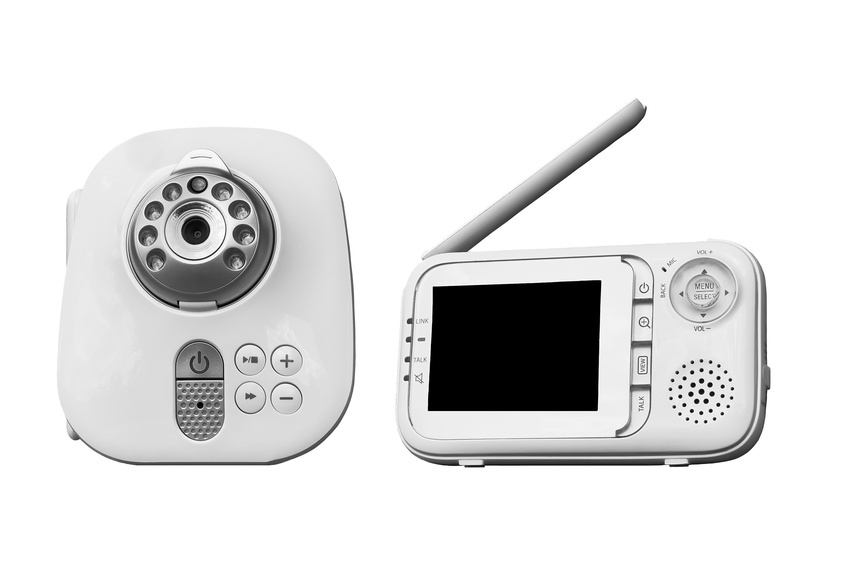 A baby monitor is one of the most important pieces of equipment that new parents can own. The security, convenience, and peace of mind that monitors provide is unparalleled by any other modern parenting tool, electronic or otherwise. Basic audio monitors are great but the additional information and advanced functionality that video monitors provide help parents in a number of important ways. Anyone shopping for a baby monitor should bear in mind five benefits of a video baby monitor.

1. See if the Child is Lying or Standing
While every family has its own methods and beliefs, a dividing line for some parents as to whether or not to enter the nursery or bedroom to comfort a wakeful child is whether the child is still lying down or has stood up in the crib. Sleep training generally requires that the baby has some opportunity to self-soothe before a parent intervenes, and the visual information video monitors provide is crucial to parents trying to make that determination. When parents can see that their baby is still lying down with the potential to self-soothe, they may hold out a minute longer before intervening, which is valuable to the training process.
2. The Sleep You Save Could Be Your Own
More information assuring parents that they need not enter the room just yet means more time for parents in bed, themselves. All parents can agree that sleep is an invaluable commodity and every minute counts. As a January 2013 article in Psychology Today points out, it is more natural for babies to wake during the night than to sleep the whole night through, therefore, parents are bound to lose plenty of sleep along the way. However many minutes of sleep a video monitor helps parents to save are well worth the investment.
3. Accurate Sleep Tracking
Sometimes restless youngsters toss and turn without crying. An audio monitor may or may not pick up the sound of a baby turning or rolling and it may be difficult to differentiate between these sounds and other background sounds. A video monitor shows parents what's going on even when the child is not crying, which is essential to keeping track of exactly how much sleep a child is really getting.
According to WebMD, kids 1 to 3 years old require 12 to 14 hours of sleep per day on average, while younger kids need even more. By monitoring quiet tossing and turning, parents can more accurately track their child's sleep in order to make sure they get all the sleep they need. Many video monitors also have motion-sensor features that alert viewers to when movements occur even when the movement is silent.
4. Cloud Services and Sharing
Higher-end video baby monitors connect to a user's home Internet network to transmit the feed through Wi-Fi. A Wi-Fi camera can typically network with external cloud services that allow users to log in and view the feed through any Internet connection, anywhere in the world. In conjunction with convenient smartphone technology, this enables parents to easily check on their sleepy tots from work, in transit, when out for dinner, or out of town.
Parents can also share their private online streaming account log-in information with other people if they want. Some people that parents may choose to share this sensitive information with include close relatives, a nanny, and a reliable neighbor and friend.
5. Security
Video monitors provide extra security both inside and outside the crib. Babies often pull up to standing positions, then fall and bump their heads; a video baby monitor helps parents either prevent these little injuries or at least be aware of them as common causes of crying. Bigger kids often get out of bed during the night to which a video monitor alerts parents.
A video baby monitor is also an effective "nanny cam," for parents to make sure that their kids are getting the level of care they desire, and of course, any room with a window is a possible target for break-ins and burglary. Video baby monitors are just as effective as security cameras when positioned with this benefit in mind.
How to Buy a Video Baby Monitor on eBay
Enter the terms "video baby monitor" into the search window located on any eBay page. Carefully review each item description for information pertaining to size, price, and condition. Examine any included photos for an idea of the shape and appearance of the monitor. Also, consider whether the monitor includes all of the desired features, such as Wi-Fi connectivity, motion detection, and other functions. Be sure to review the feedback ratings of any seller on eBay before engaging in a transaction.