The best
desktop computers
include features that the earliest developers could only imagine. Top
computers
are often All-in-One computers to minimise usage of space and cut down on unsightly wires. Touchscreens used in combination with slim, wireless keyboards are the hardware interface of the future. Massive multi-terabyte hard disks, and several gigabyte RAM helps make the best computers extremely fast. Before making the expensive purchase of a desktop computer, users do well to research the best options on the market. Consumers can find these desktops in retail and electronics stores, through computer manufacturers, on computer websites, and through product listing sites like eBay.
| | |
| --- | --- |
| 1 | HP ENVY TouchSmart 23-d030 |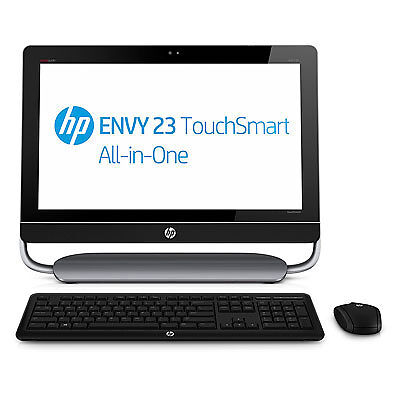 The HP Envy TouchSmart 23-d030 is an All-in-One desktop computer with great design and good quality performance. This touchscreen uses a hinged base to support the screen. Some users report that the hinge is slightly stiff, so adjusting the screen angle is not a smooth process. However, the computer comes with a wireless keyboard, wireless mouse, and remote control for viewing television or movies without having to get up from the sofa. Users enjoy a screen resolution of 1920 x 1080, 6 GB of RAM, and a 2-TB hard disk.
---
Another good All-in-One computer is the Dell OptiPlex 9010. Unfortunately, the Dell OptiPlex 9010 does not come with a touchscreen, but it does come pre-installed with Windows 7 software. Additionally, the Dell OptiPlex comes with 4 USB 3.0 ports and four USB 2.0 ports, HDMI, P/S2 sockets, three audio outputs, and D-SUB outputs. The 58-cm panel features 1920 x 1080 resolution. Users can enjoy 4 GB of RAM, 1 TB of hard disk storage, and a 3 GHz Intel Core processor.
---
| | |
| --- | --- |
| 3 | Samsung Series 7 DP700A3D |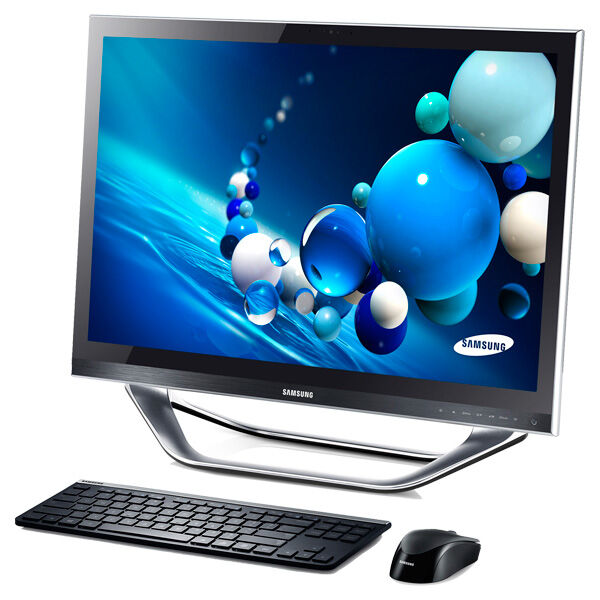 The Samsung Series 7 DP700A3D is an All-in-One touchscreen desktop computer. The Samsung Series 7 also includes gesture recognition software that can recognise up to five gestures from one metre away. The monitor is supported by a stylish two arm platform, and comes with a wireless keyboard, and a wireless mouse. Watch favourite shows from anywhere in the room with the full HD monitor's 170-degree horizontal and 160-degree vertical viewing angles. Built-in 14-watt speakers include tweeter and Dolby sound. Users enjoy 4 GB of RAM, 1 TB of hard disk storage, and 2.8 GHz Intel Core processor.
---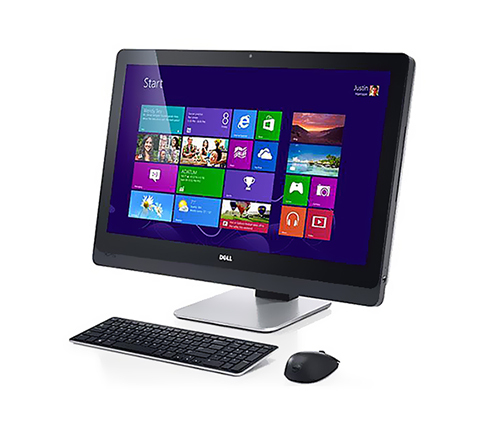 The Dell XPS One 27 is a bit pricier than other All-in-One touchscreen computers. However, the extras with the Dell XPS One help make the cost worthwhile. The large 68-cm screen mounts on a hinged arm mount, making it simple to position the monitor as needed. This computer also comes with a slim wireless keyboard, and wireless mouse. A fantastic 2560 x 1440 resolution allows users to work, game, and watch TV or movies. The computer can play DVDs and Blu-ray. Users love the 8 GB of RAM, 2 TB of hard disk space, 3.1 GHz Core i7 processor, six USB 3.0 ports, audio inputs, HDMI input and HDMI output, Ethernet, and optical S/PDIF outputs.
---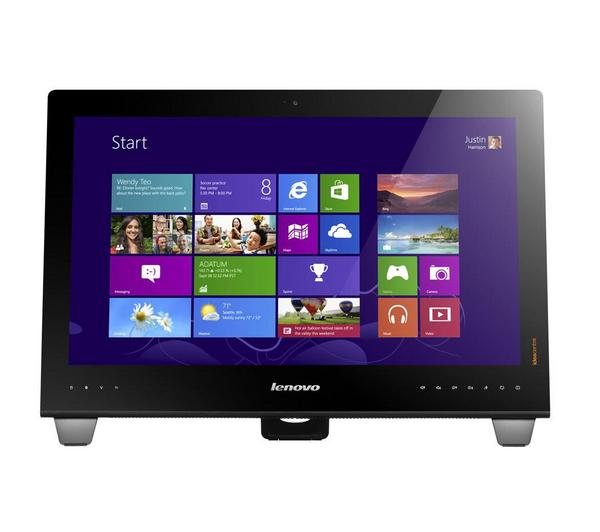 The Lenovo IdeaCentre B540 All-in-One touchscreen offers a slim, modern look for the desktop. A 58-cm screen is full HD at 1920 x 1080 resolution, and adjustable viewing angles. The Lenovo IdeaCentre also includes a digital TV tuner, so users can use the monitor just like a television to get digital channels in. Plus, the computer is capable of recording favourite television programmes too. The Lenovo Dynamic Brightness System automatically adjusts the screen brightness depending on the ambient lighting in the room, and the Lenovo Eye Distance System alerts users when their eyes are too close to the screen. Users also get 8 GB of RAM, 1 TB of hard disk space, and a 3.3 GHz Intel Core i3 processor.