A
home theatre system
can deliver cinema-quality sound at home, making it an essential choice for anyone who enjoys watching films. Bose manufactures premium audio equipment, including headphones, stereo systems, sound docks, and an array of home theatre systems. Consumers can turn to eBay to find a great selection of Bose home theatre systems. Five of the top options to consider are Bose's Lifestyle T20, Lifestyle 235 Series II, CineMate Series II, Lifestyle V35, and the Acoustimass 6 Series III. Each has its own advantages and distinctive features, so shoppers should compare each one and decide which system is the best fit for their needs.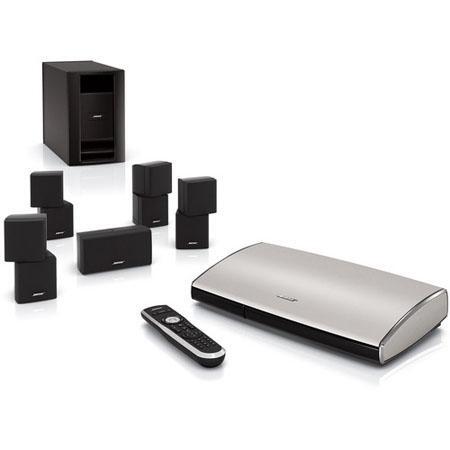 The Bose Lifestyle T20 is a 5.1-channel home theatre setup. In addition to the centre-channel speaker, the system includes four compact Direct Reflecting speakers that use a combination of direct and reflected sounds for a more natural surround sound effect. An Acoustimass subwoofer can be hidden away while still providing distortion-free bass. This Bose home theatre system even has ADAPTiQ technology, which automatically calibrates the speakers for the size and shape of the room. Bose's proprietary decoders can convert stereo and even mono-channel audio into 5.1-channel surround sound. Finally, Unify technology means users can more easily set up the system and switch between connected devices. The T20 system lets users connect up to six high-definition sources with four HDMI inputs and offers upscaling up to 1080p.
---
| | |
| --- | --- |
| 2 | Bose Lifestyle 235 Series II |
The 235 Series II from the Bose Lifestyle line is a 2.1-channel system for users who want a compact system with powerful audio. The Gemstone ES speakers offer a wider soundstage thanks to a three-driver design, making it a good alternative to bulky five-speaker setups. In addition to the Acoustimass subwoofer, the system offers ADAPTiQ and Unify technology. The Lifestyle 235 Series II supports up to six high-definition sources, upscales video to 1080p, and works with 3D inputs. Plus, it offers a dock for iPods and iPhones, an AM/FM tuner, and even a remote control with an LCD display.
---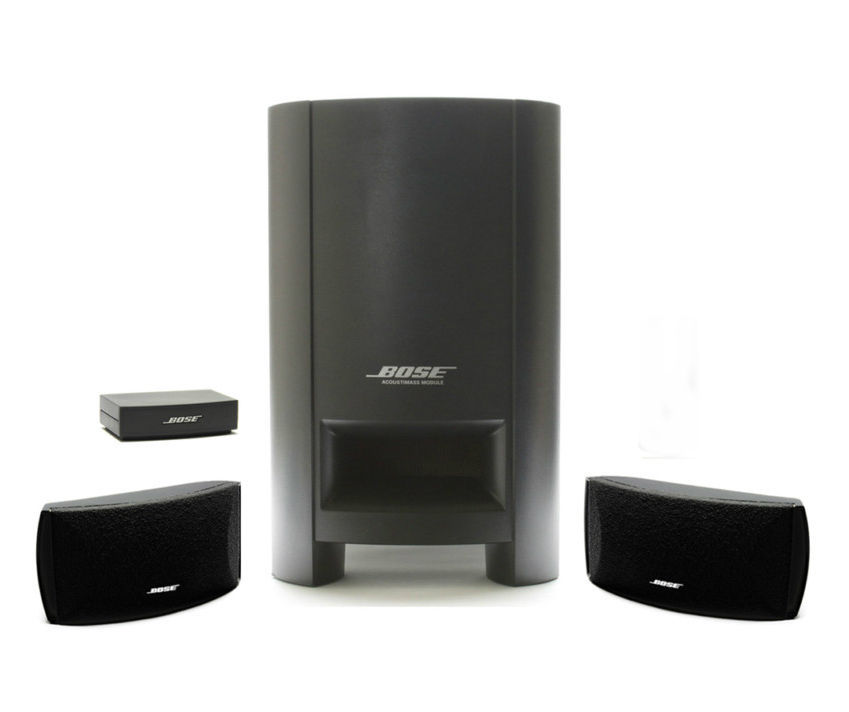 Bose's 2.1-channel CineMate Series II comes in two configurations: one with Gemstone speakers and a universal remote, and the other with Articulated Array speakers and a simplified four-button remote. The Articulated Array speakers in the CineMate System are larger than their Gemstone counterparts. As with other Bose systems, it features an Acoustimass subwoofer. This system offers a simple three-cable setup and works with both HD and 3D video sources. The interface module connects to the television without having to disconnect other devices. TrueSpace technology uses digital processing to recreate the feeling of a centre channel and surround speakers with just the two speakers.
---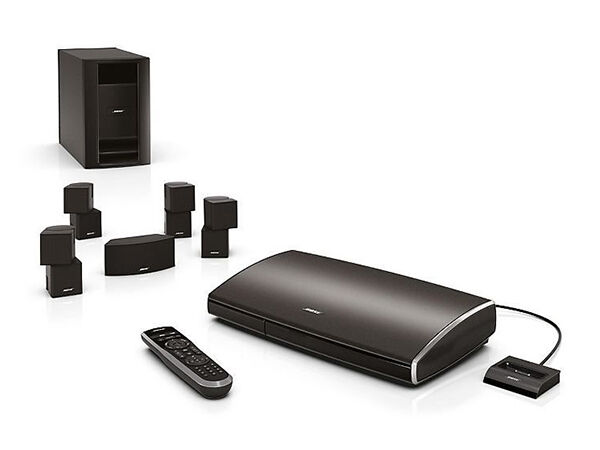 Bose's Lifestyle V35 is another 5.1-channel surround sound system. Technically speaking, the V35 is virtually identical to its sibling, the V25, except that the V35 has Jewel Cube speakers rather than Direct Reflecting speakers, along with the Acoustimass subwoofer module. Apart from that, this Bose system has an iPhone dock and an AM/FM tuner. It also supports Bose link, which allows users to play content from the Lifestyle system in up to 14 other locations in the home. The universal remote can even work through walls and floors to control the system and has an LED backlit screen. The V35 supports up to six HD sources with four HDMI ports with video upscaling up to 1080p.
---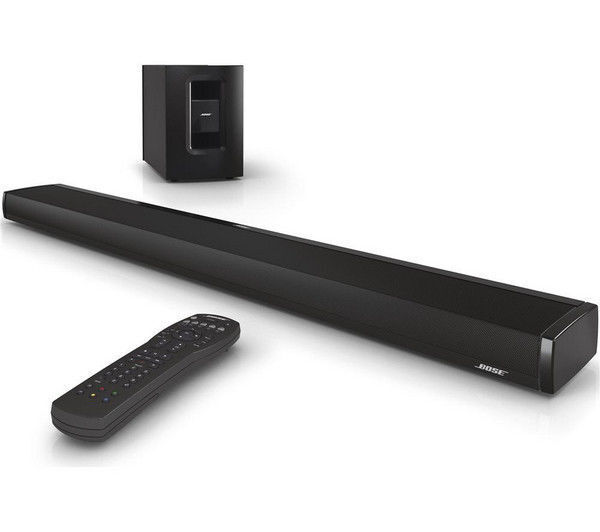 The CineMate 1 SR from Bose is a single-speaker system with a wireless Acoustimass subwoofer. The soundbar design is great for small spaces and users who prefer a minimalist look. The speaker can be set on a table or entertainment centre as well as mounted on the wall. Flexmount technology detects the alignment of the speaker and optimises sound accordingly, while ADAPTiQ calibrates it based on room arrangement. The CineMate 1 SR also has an infrared universal remote that controls the system as well as connected devices. A single cable connects the system to the TV for easy setup.
---
How to Buy Bose Home Theatre Systems
You can find
Bose home theatre systems
, along with all of the required cables and accessories, on eBay. Locate products with a keyword search and then use eBay's refinement filters to narrow down your options. Check feedback histories before you buy so you know you are dealing with a reputable seller. When choosing a Bose sound system, take into account your budget and how big the room is. For some people, a 5.1-channel system is a must, while for others, a 2.1-channel system can suffice. By identifying the essential features, you can find a Bose home theatre system that integrates easily into your existing setup.