Bullet cameras
are relatively small cameras used for indoor or outdoor building security. These cylindrical security cameras can be deterrent in themselves when placed within easy view of passersby. They may provide full colour daytime images and infrared nighttime views with the help of infrared lights mounted around the lens. Most are compatible with standard laptop or notebook computers so there is no need to obtain specialised monitors to receive the feed. Indeed, many are wireless cameras, eliminating even the need to run cable. Capturing images and video is no more complicated than snapping a picture or snagging any movie. Once the most important features of a security camera have been decided, finding and purchasing a top bullet camera is simple to do.
| | |
| --- | --- |
| 1 | Y-cam Bullet YCB-L03 Security Camera |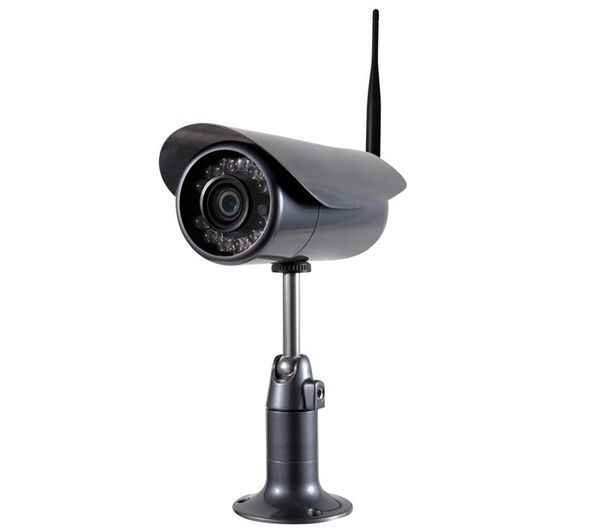 The YCB-L03 Y-cam Bullet Security Camera can connect with Android, Linux, and Apple devices. If it detects motion, it can email an image or send a video stream to the designated computer or mobile device anywhere in the world. Up to 16 remote users may have secure, password-protected access simultaneously. The camera can also record the video in MPEG-4 format onto its microSC card. The wireless camera provides one-way or two-way audio, depending on computer compatibility. The YCB-L03 meets the IP66 weatherproofing standard. The external hood also helps to block sun that could overexpose daytime images while an array of infrared lights around the lens illuminate the night for better infrared image quality over its 15m night vision distance. The camera automatically turns on the infrared array in low-light conditions.
---
| | |
| --- | --- |
| 2 | Sunluxy 600TVL Bullet Camera |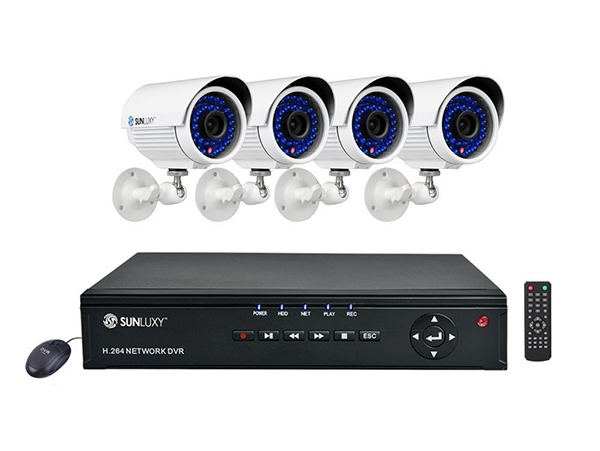 Often Sunluxy CCTV security cameras come in packages of four or eight, perfect for setting up security in an office or small industrial complex. The 600TVL Sunluxy CCTV camera comes as a singleton, right for keeping an eye over just one location. This waterproof outdoor camera has 20 metres range at night when the infrared is in use. Its high quality video feed requires a wired installation and it feeds to a TV, DVR, or monitor.
---
| | |
| --- | --- |
| 3 | 700-TVL SONY Effio-E CCTV cameras |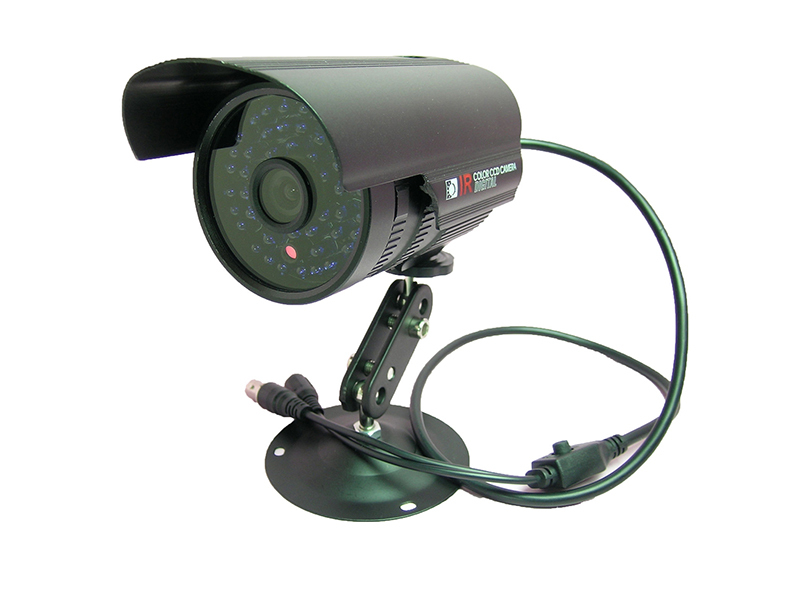 A 700 TVL Sony Effio-E bullet camera uses Sony's Effio E streaming analogue video format, and produces video at 700 television lines, or TVL, generating the kind of high resolution images that are suitable for law enforcement. Many homeowners use these cameras; they also secure retail, office, and industrial settings. The infrared night imaging provides quality views at 40 metres with a zoom and focus feature allowing the operator to selectively highlight sections of the image. The analogue video stream provides high resolution images but also requires a wired installation. Images and video can feed to a TV, DVR, or monitor.
---
| | |
| --- | --- |
| 4 | Byron Colour CCTV Cameras |
The selection of bullet-style Byron Colour CCTV Cameras includes wireless cameras with infrared for best night images, optical zoom models, and hard-wired cameras on short posts. The C903IP is an outdoor security IP camera with an infrared night vision range of 30 metres. It has its own IP address, and is able to send an alarm or email when it recognizes movement. It does not require a dedicated monitor; as many as nine users can connect simultaneously over the Internet via any computer or smartphone. Its recorded images can be stored to a computer as well. Connect via Wi-Fi or LAN to a local network. For outdoor optical zoom capabilities, the CCD474Z uses a Sony HAD sensor to allow manual focusing at a zoom up to 70 metres. The CCTV camera is hardwired for output to monitor, DVR, or TV. Use the smaller C801 indoors or outdoors. Its wide angle lens catches movement within a 5 metre range at night and has a built-in microphone. Output travels via hard wire to TV, DVR, or VCR.
---
| | |
| --- | --- |
| 5 | Samsung SCO-1020R Security Camera |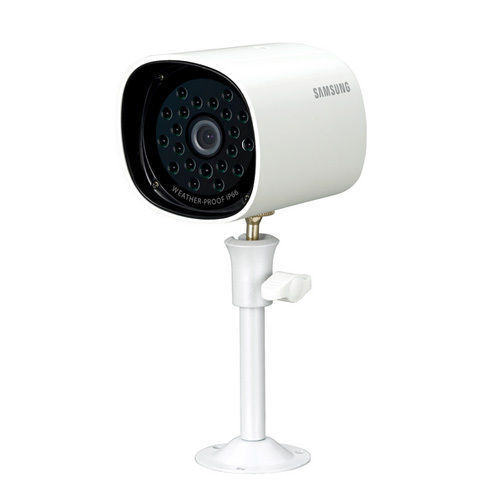 The compact Samsung SCO-1020R security camera offers high resolution analogue images and video at 520 TVL. It provides a 15 metre night view by infrared and switches automatically to night mode in low light conditions. The fixed lens is powered by direct current. This mini-bullet is rated weatherproof, making it a good choice for outdoor security in small spaces. The quality images require a hard-wired installation, with image feed to a monitor, DVR, or television.
---
How to Buy Bullet Security Cameras
Choosing bullet security cameras comes down to a series of decisions about security needs. Whatever kind you need, you find many options on eBay. Cameras come with fixed lenses or various degrees of zoom, higher or lower resolution images, and a range of television lines in the image resulting in higher or lower image quality. Some cameras are better suited to home security applications while others are best for retail, business, and industrial locations. Your eBay search allows you to select such categories as these and then tick off options that further define the specific kind of camera you want. Locating the right bullet camera from a reliable seller is quick and easy on eBay.