People use
car tracking devices
for various reasons that include finding stolen vehicles to keeping tabs on the individuals driving the cars, especially if those people are teenagers. People who seek to invest in car tracking devices need to realise that not all brands and models include the same features, and ones that receive the approval of Thatcham Research are often the ones that receive the highest ratings. Thatcham is comprised of experts in crash repair, safety and security, so company's endorsement is valuable. Before purchasing car tracking devices from automotive shops and online at eBay, it is important for buyers to understanding more about the top five models available.
Car trackers are useful in the stolen or missing automobile and recovery business. CobraTrak by Cobra offers worthwhile advantages with one of the chief selling points being that it receives approval by insurance companies. This GPS in-car technology assists in locating vehicles with the Pan European technology. Accredited by Thatcham, this tracking device has key features like GSM and GPS positioning which accurately pinpoints a location, coverage of Russia and more than 36 European countries, and European police liaison assistance. It alerts vehicle owners if removal of vehicle battery cables occur or the cutting of wiring to the CobraTrak device takes place. It also sends alerts if cars lift up for towing purposes without the keys being present, or if vehicles move without authorisation. It keeps a theft history which helps officials during an investigation process.
---
The Tracker Locate system is a car tracking device that receives the Thatcham seal of approval and the approval of the over 50 U.K. police forces and many major insurance companies. This unit offers many unique features such as very High Frequency (VHF) monitoring. VHF technology locates vehicles hiding in places like parking garages which car tracking devices with only standard GSM or GPS alone cannot. This is the same type of tracking technology that police departments use with their helicopters for intercepting stolen vehicles, a feature that other car tracking devices are unable to offer. For around-the-clock surveillance, Tracker Locate devices with GSM and GPS positioning give users the ability to monitor and locate vehicles under live conditions via maps so they are always able to locate their vehicles or the drivers. It sets up in minutes by simply hiding the magnetic tracker discretely where it is not noticeable to others.
---
Trafficmaster is the maker of many fine car tracking devices like the Trackstar TM450. Like other Trafficmaster car tracking devices, this unit receives the approval of Thatcham and all police forces. Approved by more than 20 car manufacturers, the Trackstar TM450 is the only car tracker to receive the approval of BMW, Jaguar, Range Rover, and Land Rover. It works with police officials to help recover stolen vehicles in as little as eight seconds. It comes with GPS tracking technology and Pan European coverage to precisely locate vehicles every 20 seconds. This car tracking device has the ability to send an alert if the car in question moves without using the keys. The Trafficmaster TM450 model is easy to install.
---
| | |
| --- | --- |
| 4 | Snooper My-Track SPT 200 |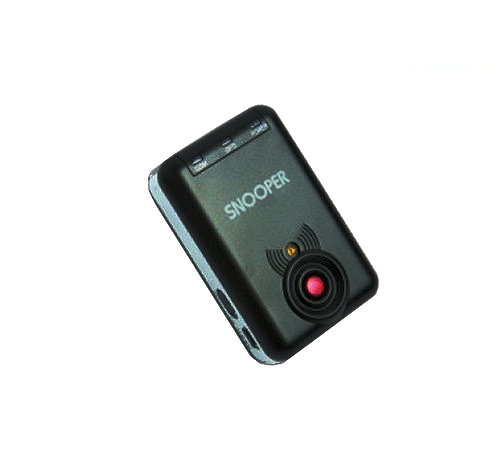 The Snooper My-Track SPT 200 tracking device consistently receives top ratings for its ability to recover stolen vehicles. Designed to use mobile phone SIM cards, this unit sends messages to car owners which include a web address. People who have smartphones or other Internet access click the link and see the exact location of their vehicles or call the tracker and receive real-time location latitudes and longitudes as well. In addition to being a car tracker, this device also helps keep people safe with the included SOS feature. This feature allows users to send up to four messages per use with a request for help that also gives their exact location. The Snooper My-Track SPT 200 also gives people options to set vehicle tracking ranges and send alerts when vehicles leave those boundaries.
---
| | |
| --- | --- |
| 5 | SmarTrack Protector Pro |
SmarTrack is another name to take note of when looking for car tracking devices. The SmarTrack Protector Pro works with all cars, fleet vehicles, vans, motorcycles, agricultural, marine, and off-road vehicles. This model offers a host of valuable features that include Thatcham approval which often affords users the benefit of insurance discounts. The SmarTrack Protector Pro sends car owners alerts if battery cable disconnection occurs or if cars move without the keys. This small unit fits discreetly in the interior or on exterior of vehicles and emits no sound in order to avoid detection. The car tracking device also offers users the comfort of knowing that the monitoring and tracking of vehicles occurs 24 hours a day.
---
How to Buy Car Tracking Devices on eBay
eBay is a very popular place to shop for items like car tracking devices. This website has a large variety of items which helps you to find the right product at the right price. To find the best price, use the advanced search filters to narrow down choices to a specific price range. Filters allow you to sort results according to other factors, such as condition and location, plus many more options. It is often easier to find the right car tracking device to fit your needs when you know more about features these devices include. Having a car tracker that works with local authorities and receives recognition from Thatcham and major insurance companies are ones users prefer the most.