Road trips are easier when the individual embarking on the trip has the right tools. This includes a
GPS navigation system
as well as at least one form of entertainment, such as a CD player. It is best to purchase one unit that offers both functions because two units may not fit in the dash. When shopping for car video in-dash units with a GPS and CD player, it is smart for buyers to determine which models are most highly rated before making a purchasing decision. Once a buyer has narrowed the options, he or she should check out the prices for those models on eBay.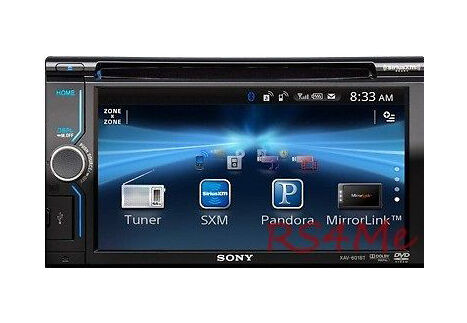 The Sony XAV601BT multimedia head unit offers users a variety of features, including in-dash GPS, Bluetooth connectivity, touchscreen operation, and surround sound quality audio. This unit boasts a 15.5 cm WVGA touchscreen; a digital clarity tuner, which improves FM stereo reception; and Sony's Dynamic Colour Illuminator, which allows a user to modify the colour of the screen to match his or her dash or the vehicle's interior. In addition to GPS and CD player functionality, Sony's XAV601BT plays DVDs and MP3 files from a variety of devices, including the iPod Touch,, iPhone 5, and the iPod Nano.
---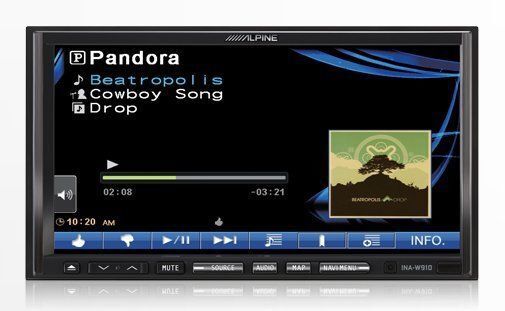 Alpine's INA W910 dash unit combines full functionality with ease of use. The unit fulfills the audio, video, and navigation needs of the driver as well as the passengers, so it is perfect for use on long road trips. The INA W910 boasts a 17.8 cm motorised touchscreen along with two- and three-dimensional mapping. The device connects wirelessly to smartphones and other devices, such as the iPod Nano,, through Bluetooth technology so users can make calls and listen to music stored on these devices. In addition, the Alpine INA W910 plays CDs, MP3 files, and WMA files so the driver and any passengers can pass the time by listening to their favourite tunes.
---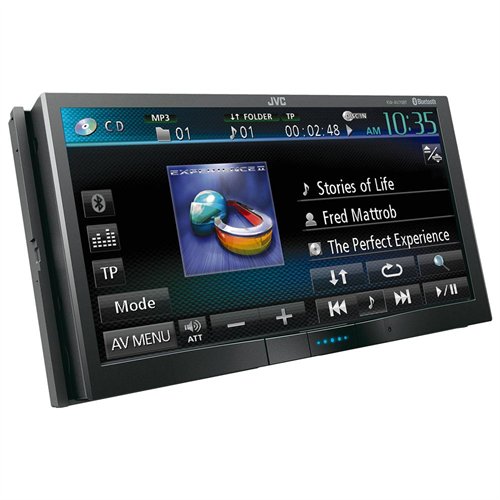 Another top-rated, in-dash video unit with GPS and a CD player, the JVC KW-AB70BT features a 17.8 cm touch panel, Bluetooth connectivity, and a DVD player that can play music CDs, MP3 files, WMA files, and WAV files. This model also features a USB port on the back of the unit for users to connect their favourite devices, including MP3 players and iPods. This JVC model also delivers Dolby Digital quality sound and is SiriusXM radio ready for those who want satellite radio in addition to their CD player.
---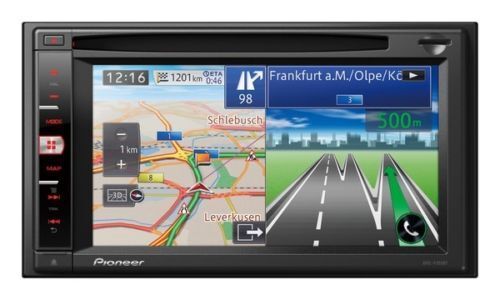 The Avic F950BT from Pioneer combines a top-rated GPS navigation system with a full multimedia system to give users the ultimate all-in-one experience. The device connects to smartphones through a Bluetooth connection and allows the user to control his or her phone's apps, make calls, and play music from the phone. The Pioneer Avic F950BT also features a DVD player capable of playing both standard music CDs and CDs with MP3 files on them, and the in-dash unit can even connect to steering wheel controls with the purchase of an additional cable. The 15.5 cm, anti-glare screen features high-contrast graphics that help guide motorists to their final destinations using the best possible route.
---
Kenwood,, a leader in audio and video devices for vehicles, offers the DDX-3021 model, which features a 15.5 cm VGA touchscreen display, a DVD player, and connectors for an iPod or other external device. Prospective buyers who want Bluetooth connectivity may want to consider a different video in-dash unit because the Kenwood DDX-3021 does not offer Bluetooth; however, users can connect iPods and other such devices using a cable that they purchase separately. Vehicle owners with back-up cameras can connect their cameras to this unit so they can be sure nothing is behind them when they are reversing.
---
How to Buy Video In-Dash Units With GPS and CD Players on eBay
Once prospective buyers determine which video in-dash unit best suits their needs, they should shop on eBay for a great selection at low prices. To search for video in-dash units, buyers should enter the make and model into the search bar, or they can use a more generic search to browse the inventory currently available. While prospective buyers could purchase one of these units from their vehicle manufacturer, aftermarket units are less expensive and most manufacturers sell kits that adapt these units to virtually any vehicle. Buyers should be sure to check out the selection and prices on eBay before making a purchasing decision.