Motorists enjoy a wealth of technological advances that did not exist a decade or two ago, including in-dash navigation and entertainment systems. While purchasing a vehicle with a GPS navigation system and
DVD player
pre-installed can be costly, vehicle owners can purchase aftermarket in-dash units inexpensively. When shopping for video in-dash units that offer both GPS and a DVD player, prospective buyers should consider purchasing top-rated models so they know that they are purchasing a quality device. Once a buyer has selected a few models they like, they should check out the selection and prices on eBay to save even more on their in-dash entertainment and navigation unit.
Eonon's G2240E in-dash unit features a 17.8-cm LCD touchscreen display that offers adjustable brightness and contrast as well as multiple colours. The unit features Bluetooth connectivity and supports input from iPods, iPhones, and other MP3 players and smartphones. This model also offers a built-in amplifier for improved audio and a built-in microphone so users can convert their Bluetooth-compatible phones to a hands-free system. The unit's DVD player plays a variety of disc formats, including DVD, DVD+R, DVD+RW, and CD, so users can watch films and listen to music through their Eonon in-dash unit.
---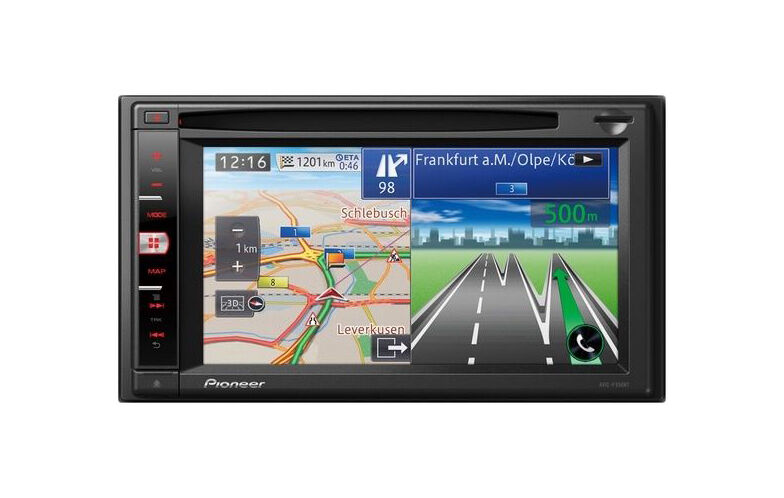 Pioneer's Avic F950BT offers users a GPS navigation system and full multimedia system in one compact unit. The Avic F950BT connects to any Bluetooth device, allowing users to make calls, access applications, and play music from their Bluetooth smartphones. The unit's DVD player allows users to play DVDs, music CDs, and even CDs with MP3 music files, making the unit a true multimedia system. Users can purchase an optional cable that connects the unit to the vehicle's steering wheel controls if desired. This model offers a 15.5-cm screen with high-contrast graphics to make using both the navigation and the entertainment functions a breeze.
---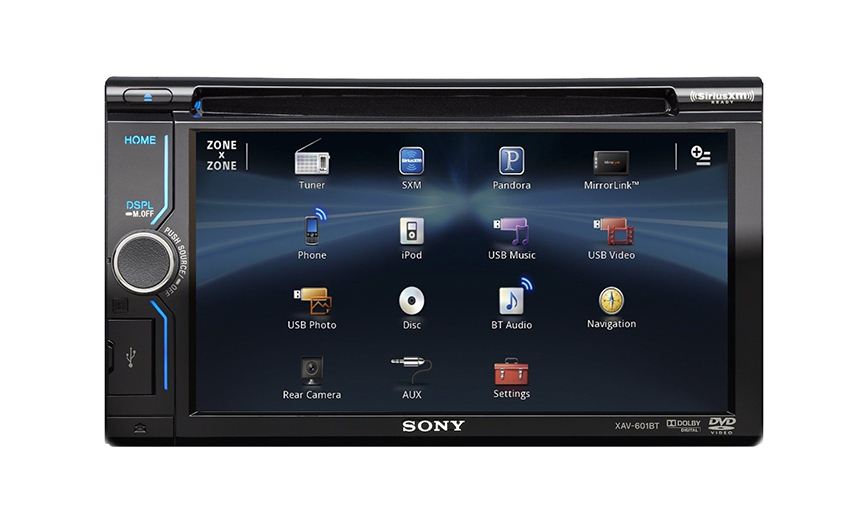 With the Sony XAV601BT unit, users can easily navigate their way around town or across the country. In addition, this model from Sony offers Bluetooth connectivity, a 15.5-cm touchscreen display, and surround-sound quality audio output. The built-in DVD player plays DVDs and CDs, and users can connect additional devices, such as the iPod Touch or iPhone. In addition, the front panel of this model detaches so users can take it with them or hide it out of sight to reduce the possibility of theft.
---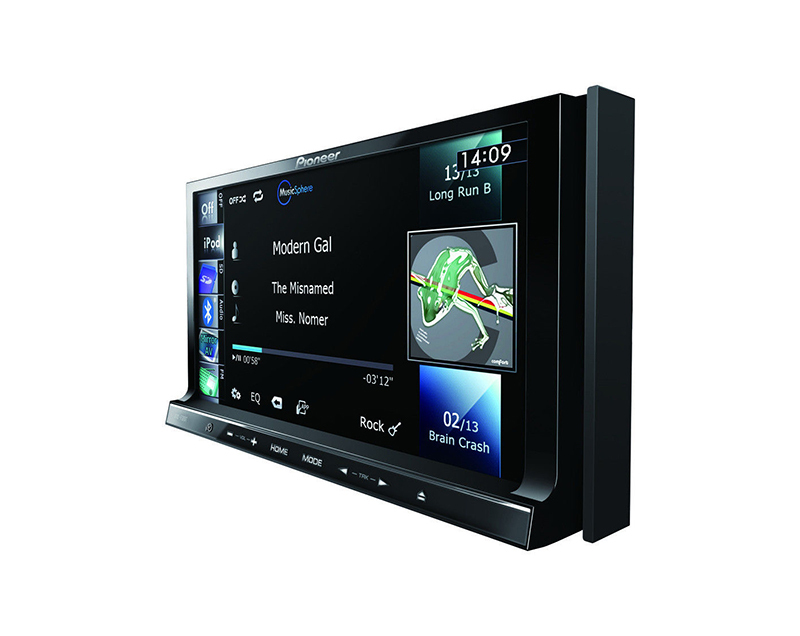 Another in-dash GPS and multimedia unit by Pioneer, the Avic F30BT boasts a larger motorised screen and voice recognition along with GPS, DVD/CD playback, and Bluetooth connectivity. This model also features a dual-zone function, which allows users up front to listen to music from one source and passengers in the back seat to watch a DVD in the rear zone. To take advantage of this rear-zone functionality, vehicle owners must purchase one or more additional monitors for the rear of the vehicle. The system's Parrot Bluetooth module remembers up to five users, so several members of the family can have their own hands-free phone when in the vehicle.
---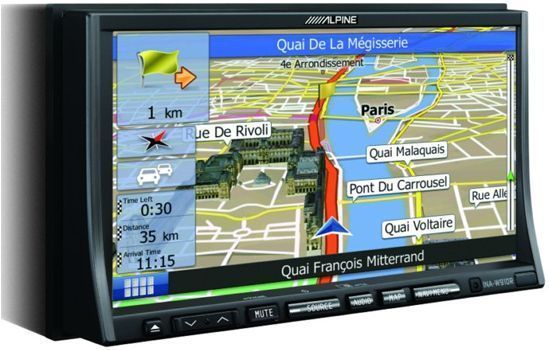 The Alpine INA W910 dash unit is easy to use, yet feature rich, so it is great for beginners as well as those who have used navigation and in-dash entertainment systems in the past. With an impressive 17.8-cm motorised screen, the INA W910 offers two- and three-dimensional mapping to help motorists arrive at their destinations quickly and safely. This unit also supports streaming from a variety of devices, including smartphones and iPods, such as the iPod Nano using Bluetooth connectivity. The built-in DVD player plays DVDs as well as CDs, MP3s, and WMA files so the driver and passengers can listen to music from virtually any device during their travels.
---
How to Buy Car Video In-Dash Unit with GPS and DVD Player on eBay
When shopping for car video in-dash units with GPS functionality and DVD players, prospective buyers should take a look at top-selling models since they are usually the best sellers for a reason. To browse the listings on eBay, buyers can search for a specific model or in-dash GPS units with DVD players to view all available products. Installing an in-dash GPS unit with DVD player is a great way to add navigation functionality to a vehicle and increase the available entertainment options, as well as increase the value of the vehicle, itself. Prospective buyers should be sure to shop on eBay for the best prices so they can get more value for their money.