Two of the larger problems with iPads include acquiring dings and scratches easily, and batteries running out just when a consumer needs to use it. With a quality case and charging bundle for the iPad, users can tackle both of these problems while benefitting from a wide range of other features these cases present. A case and charging bundle provides users with a protective iPad case connected to a battery that effectively prolongs the life of the iPad. With a little knowledge regarding some of the top case and charging bundles available on the market, consumers can easily purchase the right case with confidence.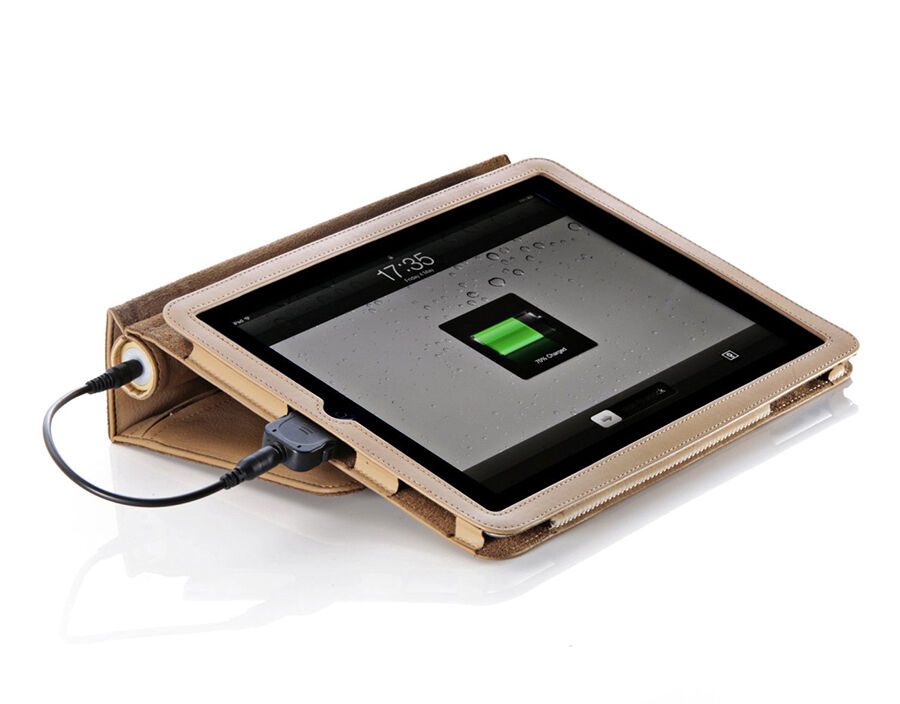 The comprehensive Veho Pebble Folio offers a combination of functionality, style, and an easy-to-carry design. This case and charging bundle provides up to 35 per cent more battery power from its 6,600 mAh Li-ion battery, built subtly into the actual design of the case. From the battery, users can also charge a diverse assortment of gadgets, including iPhones, BlackBerries, and many other devices, with a mini or micro USB port. The high-quality PU leather case fully protects the iPad, while the magnetic, detachable cover enables the automatic iPad sleep and wake functions.
---
| | |
| --- | --- |
| 2 | Kensington PowerBack Battery Case |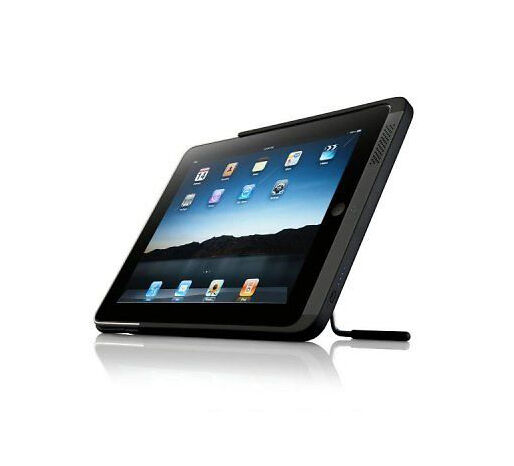 Sometimes all a consumer really needs is a functional battery case that easily slips on his or her iPad to provide a few extra hours of battery usage. With the Kensington PowerBack Battery Case,, that is exactly what users get. The PowerBack battery case clips right on the back of the iPad without adding too much width or weight, and with its powerful 4400 mAh battery, consumers can expect up to five hours of extra iPad use. Additionally, this case and charging bundle features a three-position kickstand, a battery fuel gauge LED, and a microUSB port that allows consumers to charge other gadgets while on the go.
---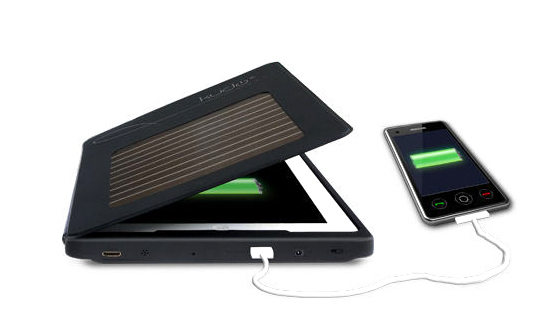 Featuring innovative solar technology, the KudoCase almost doubles the life of an iPad by utilising both solar and battery power. Therefore, even if consumers are not in direct sunlight, they can still charge their iPad as well as several other devices, including smartphones, cameras, portable music devices, and even wireless headsets. Furthermore, due to the faster battery transfer rates of the KudoCase, users can replenish a dead iPhone to full battery in only about 35 minutes. Other features of this case and charging bundle include a built-in HDMI adapter, a movie and keyboard stand, a USB power port, and hard-shell protection.
---
| | |
| --- | --- |
| 4 | Logitech Solar Keyboard Folio |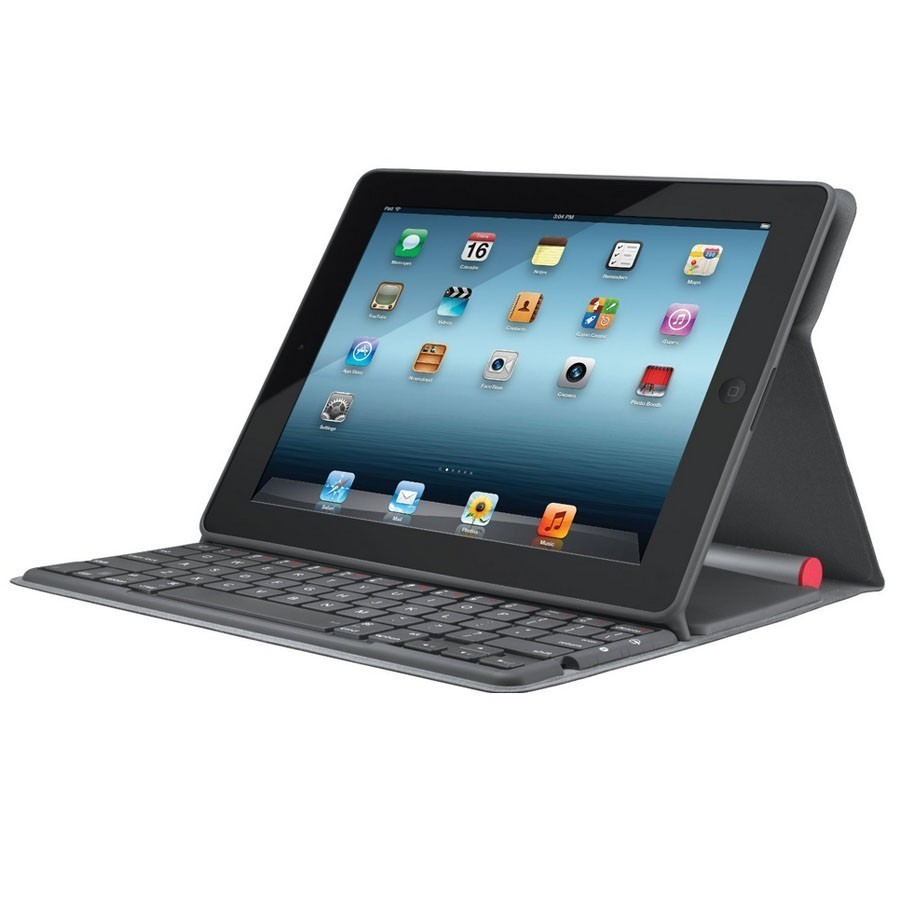 One of the major difficulties with using an iPad is that it is not easy to type long messages. However, with the Logitech Solar Keyboard Folio,, users can not only protect and power their iPad, but utilise the keyboard for faster and easier typing capabilities. Drawing power from both ambient and natural sunlight, the Logitech Solar Keyboard Folio also allows virtually unlimited power in certain environments and complete battery charges within an hour. Along with the functional keyboard, the case transforms to provide users with optimal media viewing angles. Furthermore, its Bluetooth feature allows consumers to use this folio with any other device, and its power button enables them to continually check how much battery they have available.
---
| | |
| --- | --- |
| 5 | Belkin Ultimate Keyboard Folio |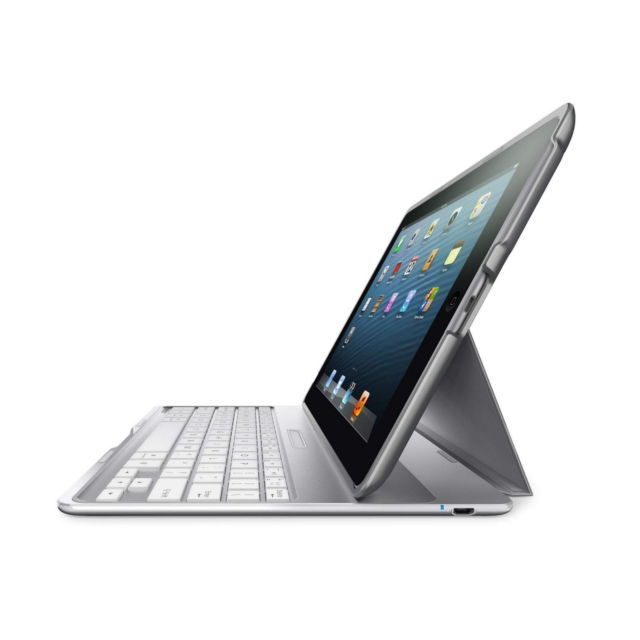 With a folio base constructed from a specially made aluminium alloy that is only 6.4 mm thin, the Belkin Ultimate Keyboard Folio provides users with a range of practical features without taking up too much space. Additionally, this case and charging bundle features a wireless, well-spaced keyboard that connects to the iPad via Bluetooth 2.0 and charges it with a built-in rechargeable battery that runs for up to 160 hours between charges. Because of the innovative precision-hold magnets within the Belkin Ultimate Keyboard Folio case, the iPad also has a little mobility freedom, so consumers can easily find the perfect viewing angle regardless of position or ambient light behind them.
---
How to Buy Case and Charging Bundles for Your iPad
No matter which generation of the iPad you own, it is important to rely on the battery so your iPad is there when you need it most. Fortunately, you only need to head over to eBay to discover a wide assortment of iPad case and charging bundles available at competitive prices. In order to search effectively, simply locate the eBay search bar and enter keywords related to the product you want, such as " iPad battery case" or " iPad solar power case". With a case and charging bundle, your iPad is protected and ready to go whenever you need it.