The
motherboard
and
CPU
are two very important components of a computer. The motherboard is like the messenger of the computer. It sends data back and forth between the CPU, RAM, and hard drive. Meanwhile, the CPU runs all of the calculations on the data and interprets it. Since the CPU and motherboard must be compatible with each other, it can get tricky trying to decide which two to get for a computer. Rather than bothering with it, look for motherboard and CPU combos. They come together and since they are compatible with each other, all shoppers have to do is figure out what sort of performance they want in their motherboard and CPU.
| | |
| --- | --- |
| 1 | Biostar H61MLV2 and Intel Celeron G530 |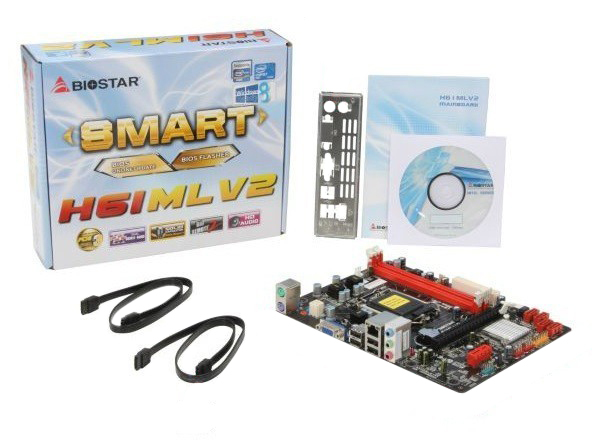 The Biostar H61MLV2 supports the 2nd and 3rd generation Intel processors. It has two DDR3-1600 memory slots that support up to 16GB of RAM, four SATA ports, an Ethernet port, and more. It is surprisingly energy efficient with its microarchitecture technology and it supports 3D graphics, unlike many other motherboards. The Intel Celeron G530 is a dual-core processor which offers a huge improvement in speeds over the slower, single-core units. It operates at a 1 GHz frequency which is not as fast as some of the other dual-core processors on the market, but it is more than sufficient for a person's basic computing needs such as Internet browsing, watching videos, and e-mailing. It pairs up well with the Biostar because it also supports 3D gaming and videos.
---
| | |
| --- | --- |
| 2 | ASUS H61M-A/USB3 and Intel Celeron G540 |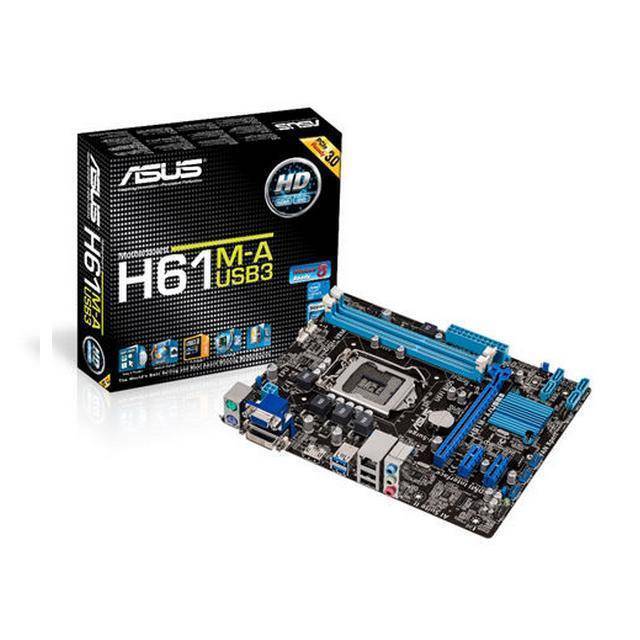 The ASUS H61M-A/USB3 comes with technology that allows the motherboard to boot-up in less than 2 seconds. It is particularly useful with Windows 8, which is known for causing some slight delays. The restart process is also faster than average. It supports a number of processors and its graphics performance is satisfactory. Paired with the ASUS is the Intel Celeron G540 which is also a dual-core process, but operates at a 2.5 GHz frequency rather than the 1 GHz of the G530. It is definitely a budget processor that is not up to par with some of the high-performing ones. However, those looking for an adequate processor for their basic needs should be pleased with it.
---
| | |
| --- | --- |
| 3 | ASRock B75M-ITX and Intel Celeron G550 |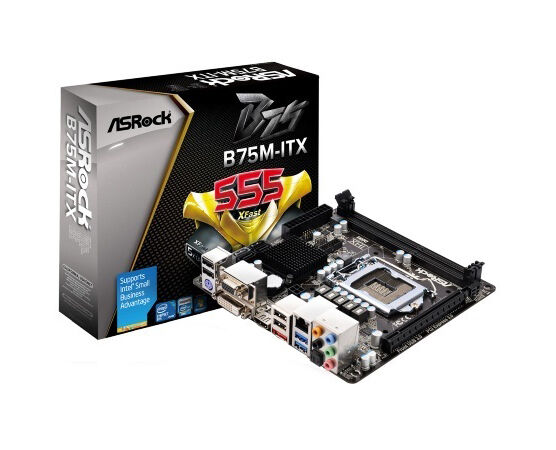 The ASRock B75M-ITX comes with an Ethernet port, HD4000 graphics, a VGA port, a DVI port, and an HDMI output. There are two memory slots that total 16 GM and it has 4 SATA connections. One of the impressive features of the ASRock is that it has 6 total USB ports. There are 4 USB 2.0 ports and 2 USB 3.0 ports. The dual-core Intel Celeron G550 is compatible with the Windows 64 bit operating systems and it has 32 GB of RAM. Its graphics processing speed is around 30 per cent faster than the average processor, and it operates at 2.6 GHz.
---
| | |
| --- | --- |
| 4 | Biostar TZ75B and Intel Celeron G1610 |
Biostar designed the TZ5B to maximise frequency while still reducing the amount of power consumed by the motherboard. It supports the USB 3.0 technology and is compatible with only the 2nd and 3rd generation processors. Like the previous Biostar, this one is also 3D compatible, and it supports up to 4 DDR3 slots. Another bonus is that it is Blu-ray audio compatible. The Intel Celeron G1610 that is paired up with Biostar offers a lot for a low price. With a 2.6 GHz frequency it is faster than several other budget processors yet for a more affordable cost.
---
| | |
| --- | --- |
| 5 | MSI Z77A-GD65 and Intel Celeron G1620 |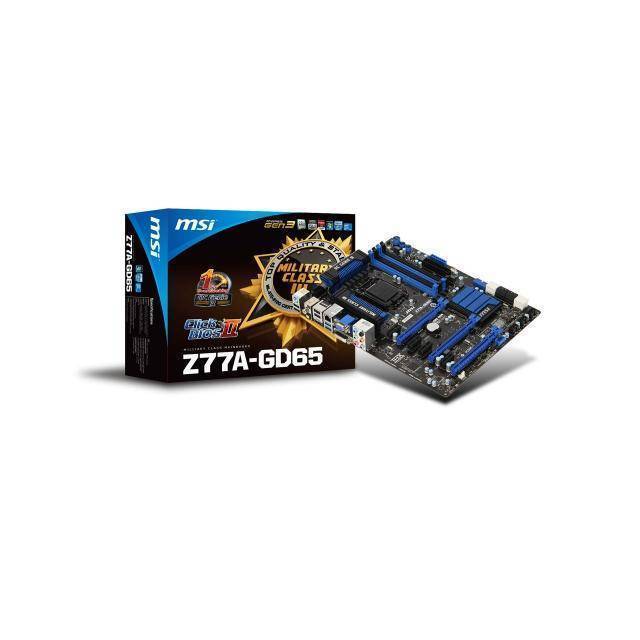 Any gamer is likely to appreciate the MSI Z771-GD65 which comes from the MSI Gaming Series of motherboards. It has an impressive 8 SATA ports, 4 DIMM slots, and 32 GB of RAM. There are 4 USB 2.0 ports and 2 USB 3.0 ports for a faster connection. Also included are HDMI, VGA, and DVI-D connections. Naturally, since the MSI gaming motherboard is more performance driven, it must go along with a processor that is capable of keeping up with it. The Intel Celeron G1620 has several advancements that allow it to operate at fast speeds. Its frequency capabilities is one of the highest at 2.7 GHz.
---
How to Buy Celeron Motherboard and CPU Combos
As essential components to the computer, choosing the right motherboard and CPU combos is important. Whether building a new computer or upgrading one, it comes in handy to know which units are the top sellers. One of the easiest places to find a large variety of motherboards and CPUs is on
eBay
. All you have to do is pull up a list of products by using the eBay search bar. Type a product name, such as "
Intel Celeron
" into the bar and then click on the search button. You can then begin to sort through the items to find what you need.