With a conventional Hoover cleaner, no matter how good the filter is, some of the dust, allergens and pollens circulate back into the room. However, when consumers purchase a central vacuum system, back flow is no longer a problem. With many units easy to install by the do-it-yourselfer, considering adding a central system is on the minds of many consumers. Comparing systems can be a daunting task, with so many options available, but with a little information, homeowners can come to the task assured and confident. Whether purchased at an online site like eBay or in a traditional store, selecting a unit can be a step in the right direction to thorough cleaning and allergen and pollen removal.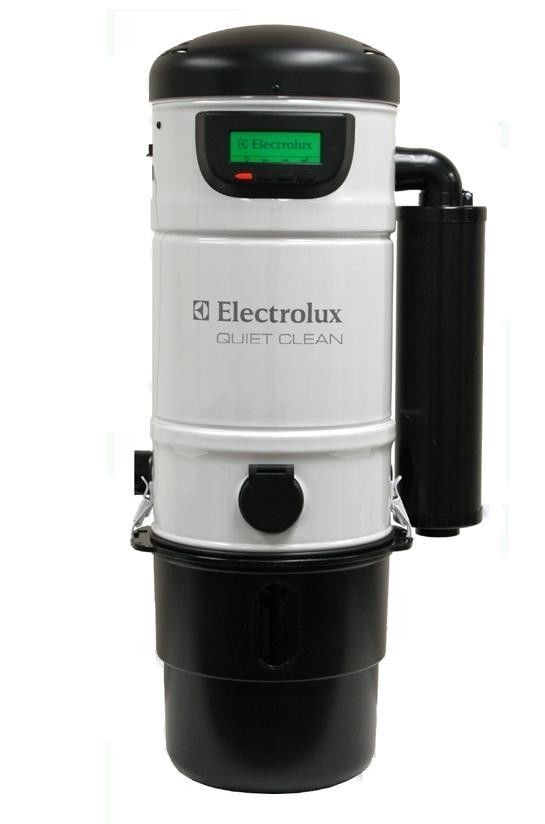 For larger homes, the Electrolux Quiet Clean PU3650 model has the power and capacity to deal with the everyday dirt and grime created by families and pets. With 600 air watts of power, the system pulls 15 l into its storage bag before it needs emptying, making those trips to the dust bin less frequent. The HEPA filter helps prevent allergens from flowing back into the system's exhaust, trapping them in the filter. The two stage motor works quietly, reducing interference with normal household sounds allowing users to hear music or the television while vacuuming.
---
Ideal for smoother surfaces like wood or tiled floor, the Eureka Yellow Jacket central vacuum system works well in homes up to 232 sq m. With its 400 air watt motor, equipped with thermal protection, the Eureka Yellow Jacket does not overheat in normal household use. The self-cleaning filter relieves the owner from having to change or clean filters. Included are four-sided disposable dust bags to make cleaning easy and effective, as well as three attachable tools for those hard to reach areas behind sofas, under tables, or walls. Due to its 2.44-m electrical cord and included mounting brackets, owners can install this lightweight unit in small areas.
---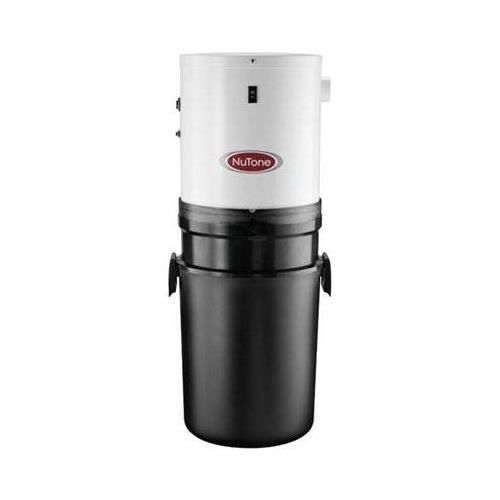 The Nutone CV400 comes equipped with a sound suppression system that reduces motor noise allowing the consumer to use the vacuum while other family members are engaged in phone calls, video games, or enjoying music. A good system for the average size home, this vacuum works well on both hard and soft surfaces. The Nutone removes dirt, dust, and allergens to a central bag where they can be disposed of easily by removing a bag and tossing it in the bin a few times a year. Included is a HEPA filter, ensuring allergens do not make their way back into the home.
---
Removing all contacted dust, the Thermsaver Millennium 2000 filters and vents the dust through the walls and not through the room, which is a bonus for allergy sufferers. It includes an on/off switch on the hose, which allows the unit to run for 5 seconds after users turn it off to clear hoses and vents so nothing can escape the hose and end up back in the room. The self-contained, large capacity dust bags allow the average homeowner to empty them only a few times a year. The connectors are child-safe, giving parents peace of mind. Due to its flexible suction line, the Thermsaver central vacuum is easy to retrofit into an existing home.
---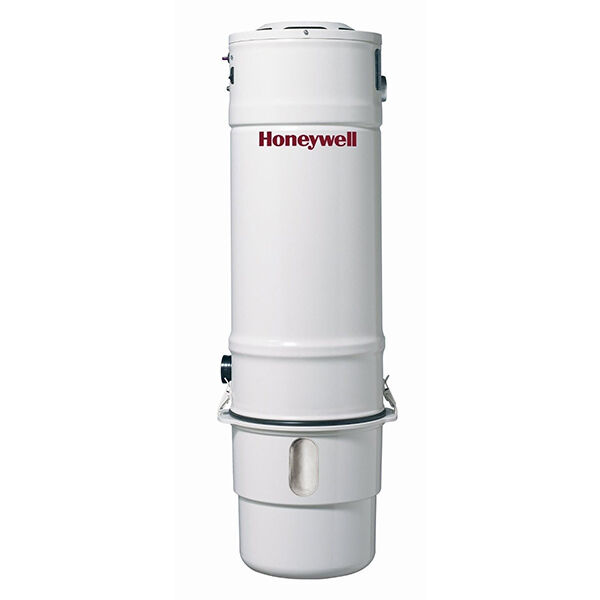 The Honeywell Central Vacuum's closed system design allows it to collect and remove 100 per cent of contacted dirt, dust, debris, pollens, mites, allergens, and pet dander from the home. Since the system is closed, there is no backflow of allergens into the home, unlike traditional canister or upright Hoover units. The Honeywell includes cleaning sets and accessories to clean hard to reach places and surfaces like under the bed or behind living room furniture. Owners can install the system in virtually any home, and, with its strategically placed inlets, consumers can clean up to 75 sq m before moving to another area.
---
How to Buy Central Hoover Units on eBay
To select and purchase a central Hoover unit on eBay to remove dust, dirt, allergens, and pollens from the home, first go to any eBay page. In the Search bar, type in the words that best describe the system you want, for example, "central vacuum units", and click enter. On the search results page, there can be several options for consumers to explore. When selecting a central vacuuming system, check the manufacturer's information on the size of home it can clean, as well as whether it features HEPA filters or long hoses and many connection points. Shoppers in search of a central Hoover unit can find many choices, so researching is a good idea before purchasing.