As communication technology evolves, many homeowners and business owners are turning to phones that work using Voice-over-Internet Protocol technology, or VoIP, instead of phones that work using public telephone lines and networks. As one of the leading manufacturers of VoIP phones, Cisco has a reputation for creating VoIP phones that combine the user-friendly features of traditional phones with the advantages of Internet connectivity. Whether a consumer needs a home phone or a business phone, he or she benefits from investigating some of the best Cisco VoIP phones on the market. In some cases, bypassing traditional brick-and-mortar vendors to shop online at sites like eBay offers consumers a greater opportunity to find the best choices and the lowest prices.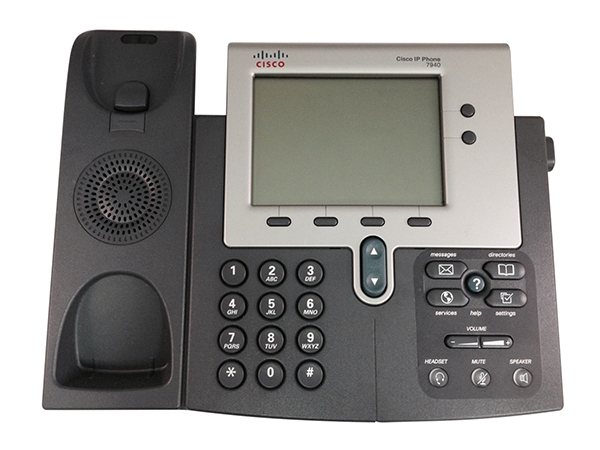 The Cisco 7940G gives users access to a minimum of two telephone lines or one telephone line and a second line dedicated to direct-access telephony features, such as AutoDial. Built-in headset connectivity allows consumers to port this phone with a hands-free headset, and the high-quality speakerphone offers yet another hands-free option. An integrated Ethernet port comes standard on the phone and makes porting with a PC easy. A pixel-based display provides easy and clear call information and access to various applications and features. The Cisco Unified IP Phone 7940G also offers four dynamic soft keys for direct access to call functions.
---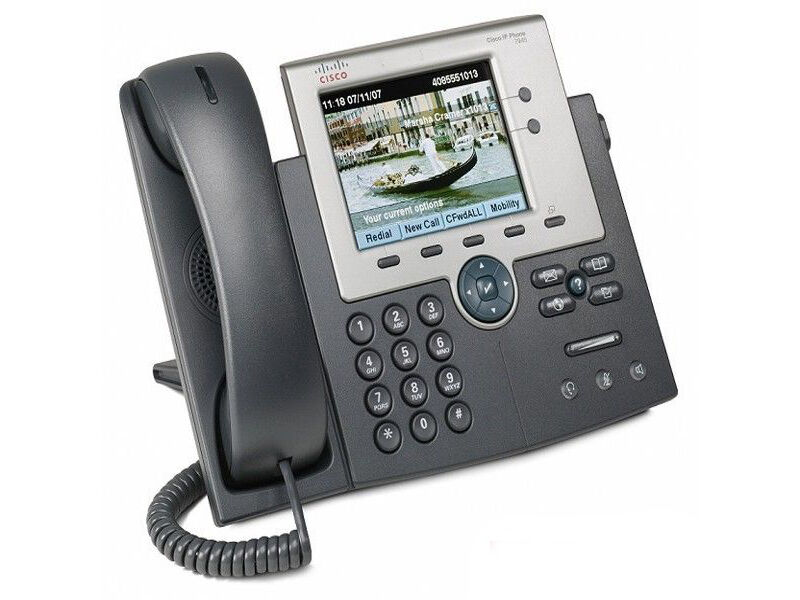 The Cisco 7945 uses high fidelity, wideband audio to deliver detailed and clear conversations. Internet Low Nitrate Codec support and an integrated gigabit Ethernet port make this Cisco VoIP phone an excellent choice for users working on low-power or lossy networks. A spacious, backlit colour display allows for easy navigation through features and functions such as caller information, date and time, and presence data. As a unified IP phone, the Cisco 7945 also uses unified communications solutions to combine voice, video, data, and mobile applications on fixed and mobile networks to enhance collaboration across a business network.
---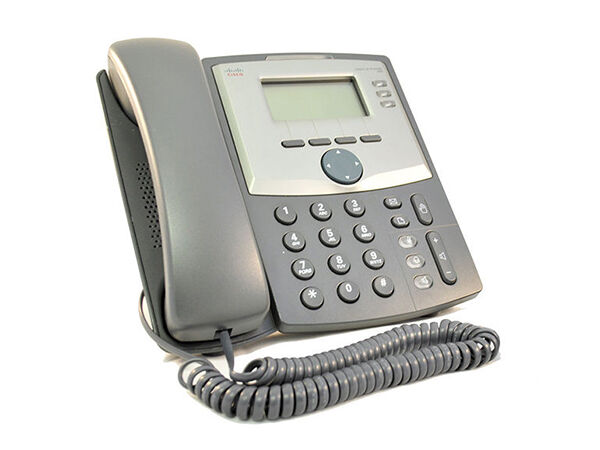 The Cisco SPA303G is a three-line, two-port phone that offers a more wide ranging and business oriented approach to VoIP technology. Using Session Initiation Protocol, or SIP, this Cisco phone delivers features such as station moves and shared line appearances regardless of the location of a caller. Users can also utilise the SPA303G in tandem with productivity software such as Cisco XML applications and VoiceView Express, which lets users access and send messages from the phone's display and softkeys.
---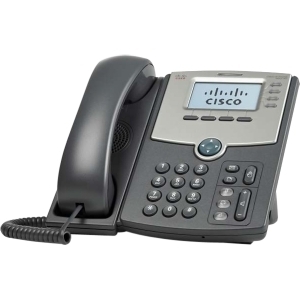 The Cisco SPA514G is a four-line phone designed for high demand business environments. It supports Power-over-Ethernet connectivity and can port directly with an Internet telephone service provider or an IP PBX, which can connect to public telephone networks and mobile networks and allows businesses to manage long distance costs and unify voice and data on one network. The user-friendly installation process, secure remote provisioning, and menu-based and Web-based configuration features on this Cisco phone makes managing a network of these phones easy. Additionally, standard encryption protocols let network managers execute secure remote provisioning and discretely deliver in-service software upgrades. With support for up to two expansion modules and SIP and SPCP protocols, the Cisco SPA514G is an ideal choice for medium-sized businesses with multiple users on a network.
---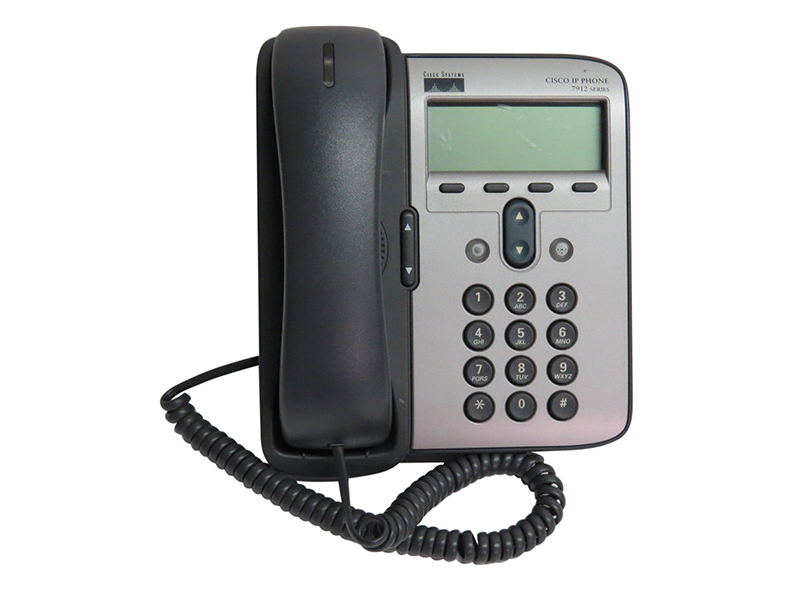 Cisco CP-7912G is another business oriented VoIP phone from Cisco that is ideal for businesses with low to medium phone traffic. Four dynamic softkeys and a large, graphically detailed display provide easy navigation through call functions. LAN connectivity using an integrated Ethernet switch allows for easy porting with a co-located PC, and it also delivers inline power to the phone, reducing the need for excess cables and streamlining the work environment. Additional features include call waiting, call forwarding, call transfer, conference calling, and on-hook and off-hook dialling.
---
How to Buy Cisco VoIP Phones on eBay
The top five Cisco VoIP phones and an array of other VoIP phones are usually available for purchase on eBay. Finding any of these phones on the site is easy thanks to the search bar that is available on all of eBay's pages. Consumers can enter a specific Cisco model into the search field or run a general search using a term such as 'VoIP phone'. Reviewing product information is a simple matter of clicking on the title of any listing. Consumers can also reach out to sellers with questions by clicking on a seller's highlighted name. With its user-friendly features, eBay provides buyers in search of Cisco VoIP phones with efficient, streamlined shopping experiences.