Buying a webcam is a great way to make talking to friends, family, or co-workers easier, and clip-on webcams are one of the most convenient options available. These webcams simply clip over the top of a computer monitor or screen so that they sit securely in place. Many are also adjustable and can clip onto various other items as well as a monitor, making them appropriate for anywhere near a computer. Clip-on webcams vary in quality and price and most buyers have to consider their personal needs in order to choose the right webcam. Learning about the features of five of the best options available can simplify the shopping process.
| | |
| --- | --- |
| 1 | Logitech HD Pro Webcam C920 |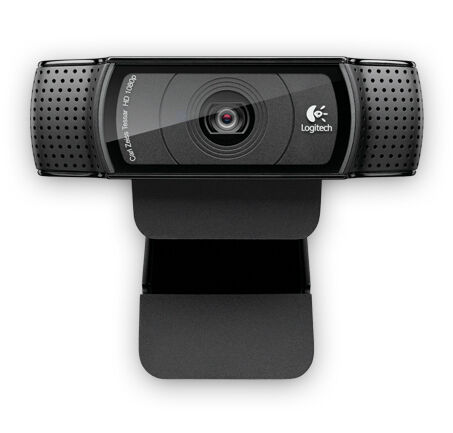 The Logitech HD Pro C920 features an adjustable stand that clips the webcam onto a monitor in a variety of positions. The C920 offers high-quality streaming and audio. It allows for 720p HD calling and 1080p HD video recording, and has built-in software for editing, recording, and viewing video. The camera is perfect for anyone who wants to record amateur videos from a seated position, and even better for anyone looking for a social camera for Skype or other video calling service. The C920 works with all functions on Windows Vista and higher Windows computers or as a camera without recording software on Mac.
---
| | |
| --- | --- |
| 2 | Microsoft LifeCam Cinema |
The Microsoft LifeCam Cinema is a Skype-certified and Lync-optimised camera that is ideal for web chat. Because the LifeCam works with Lync, it is perfect for anyone who uses the communications platform as well. The camera streams and records in 720p HD, allowing users to get clear video no matter what they are doing, and comes with built-in LifeCam software for adding effects to the video. Auto Focus, true-colour tracking, and a 360-degree angle rotation make the LifeCam great at picking up quality images. The wide-band microphone with built-in noise cancelling improves audio, even without the use of a headset. The camera is compatible with Windows computers with 1GB of RAM or higher, including Windows 8.
---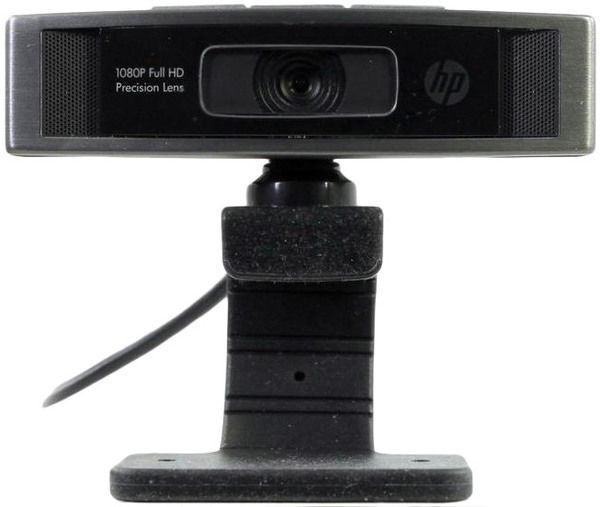 The HP HD 5210 webcam features 720p video streaming with auto focus, auto exposure, face tracking, and a 270-degree swivel clip, making it high quality and versatile for most users. The camera comes with editing and control software so that users can add effects, and quickly launch their webcam with no issues. The HP also includes advanced digital processing that runs in real time to stream video via Skype and other VOIP programs using as little bandwidth as possible. The 5210 is compatible with Windows Vista and higher.
---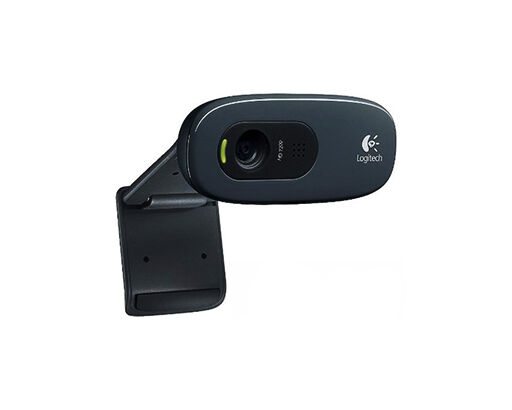 The Logitech HD C270 is the budget version of the C920, with most of the same features but slightly lower quality. The C270 includes a built-in microphone with noise reduction, 720p video streaming, 3Mp photos, and automatic light correction for optimal viewing. The camera's Fluid Crystal technology allows for smoother and sharper streaming.
---
| | |
| --- | --- |
| 5 | Microsoft LifeCam HD-5000 |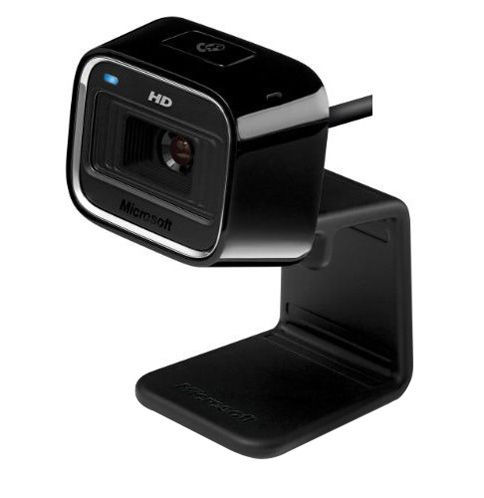 Compatible with Windows XP and higher, the Microsoft LifeCam HD-5000 iis a great option for anyone in search of a business or social webcam. While not as high quality as the LifeCam Cinema, the HD-5000 offers 16:9 recording, 720p HD streaming, true-colour video, noise reduction microphone, and built-in social sharing, for the ultimate online streaming experience. This webcam is perfect especially for home use or for business owners who intend to share videos to social networks.
---
Choosing the Right Clip-On Webcam
Most buyers can easily select and purchase a webcam that suits their needs and budget by paying attention to quality, features, and price. Buyers should consider what they intend to use the webcam for as a base decision-maker. For example, someone who would like to record videos and upload them to the web requires a high-quality camera with recording capabilities. Someone who simply wants to chat with friends can consider a more affordable model.
Finding Clip-On Webcams on eBay
eBay is a great place to look for clip-on webcams because the site features thousands of sellers with hundreds of different models. Consider what type of webcam you want, what features it should have, and what you want to pay for it. Then use the search bar on any page to find specific webcam models or browse through options to find one that fits your budget. Remember to compare the cost of shipping and the cost of the webcam itself, and consider that you can choose a used or refurbished webcam if you are on a budget. Choosing a clip-on webcam is mostly a simple process of considering video and audio requirements, setting a budget, and then making the purchase.