One of the most important parts of a high-end
stereo system
is the subwoofer. It is the ingredient that turns an average set of speakers into something audiophiles can get excited about. Of course, a subwoofer requires more than just a speaker or an
amplifier
. It is a total package made up of several sophisticated components, mostly electronic, that work together to deliver every note of music in the most effective way possible. With the right subwoofer enclosure, any consumer can transform his or her automobile into an amphitheatre on wheels. Below are the top five components of a speaker or subwoofer enclosure capable of doing exactly that.
---
| | |
| --- | --- |
| 1 | Edge EDB12 12" Active Subwoofer Box |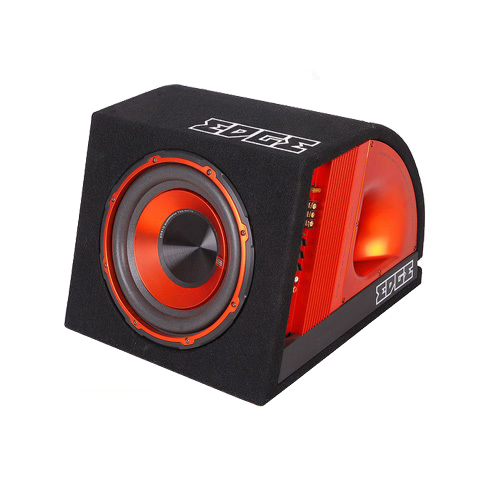 The Edge EDB12 12" active subwoofer box is lightweight, yet extremely durable. It comes preassembled with an electroplated subwoofer and its own amplifier and wiring harness. While a preassembled subwoofer enclosure makes customisation more difficult, it also makes it more likely that all included components are fully compatible and capable of delivering sound of the highest possible quality. With 900 watts peak power, it is hard to imagine it would do anything less. The enclosure itself is compact enough to fit into most spaces and ported to provide the perfect amount of punch. It features a high density MDF construction for durability and a carpeted finish and stencilled Edge logo for style.
---
| | |
| --- | --- |
| 2 | FLI FF12TA-F1H 12" Twin Active Enclosure |
Any car audio enthusiast looking for something to draw a crowd may want to consider the FLI FF12TA-F1H 12-inch twin active subwoofer enclosure. With its clever geometry and specially tooled ports, this enclosure is capable of delivering louder beats than anything else designed by FLI. Though they are capable of amazing depth, these enclosures are also compact enough to fit into most trunks. The included subwoofers and amplifier may not be among the best, but the enclosure itself is worth the value. Swap in a pair of high quality 12-inch subwoofers for unimaginable sound.
---
3

Alpine SBG-844BR Subwoofer Box

The Alpine SBG-844BR 8-inch subwoofer box is mostly about style and space but still delivers a satisfying amount of sound. There are clear acrylic panels on the top and side of this rugged box that allow onlookers to take a peek inside at where the beats are made. Inside the box is a neon accent light that give off a cool blue glow. With 400 watts of peak power, the included SWG-844 8-inch subwoofer is capable of impressing anyone looking for a solid thump. The included speaker is also fully protected thanks to the Alpine SBG-844BR's fully enclosed front. Nothing can get through and puncture the speaker. Some enthusiasts might scoff at the smaller package, but this subwoofer enclosure and speaker combo deserve to be heard.
---
| | |
| --- | --- |
| 4 | VIBE Slick SLR 12" Active Bass Subwoofer Enclosure |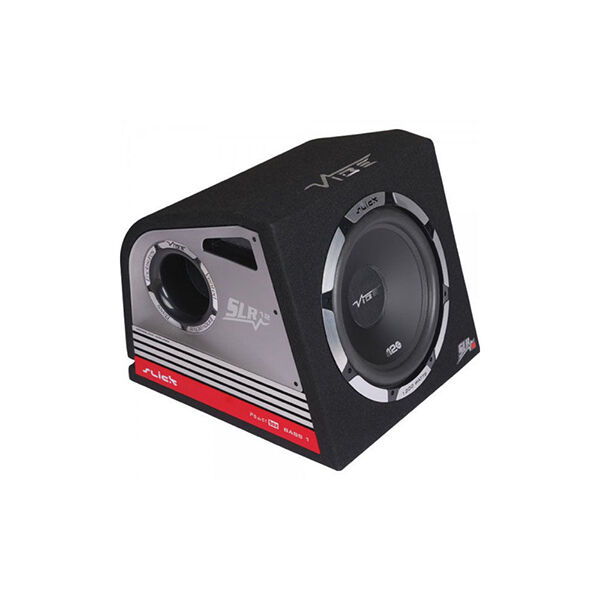 Most subwoofer enclosures are built for massive beats and bass that can rattle the street beneath, and while the
VIBE Slick SLR12-inch active bass subwoofer enclosure, is more than capable of doing that, it really shines when it comes to clarity. This enclosure is built seamlessly to avoid any unnecessary vibrations and has multiple ports in all the right places. The 1200 watts of peak power is channeled through a low pass filter to eliminate any unwanted high frequency sound, so the listener gets to enjoy bass in its purest form. Even better, the enclosure and integrated amp work together to draw as little power as necessary from the rest of the system. The VIBE Slick SLR delivers clean bass without robbing power from other speakers, so the entire system sounds better from front to back.
---
| | |
| --- | --- |
| 5 | VIBE Optisound Auto 8 Active Underseat Subwoofer |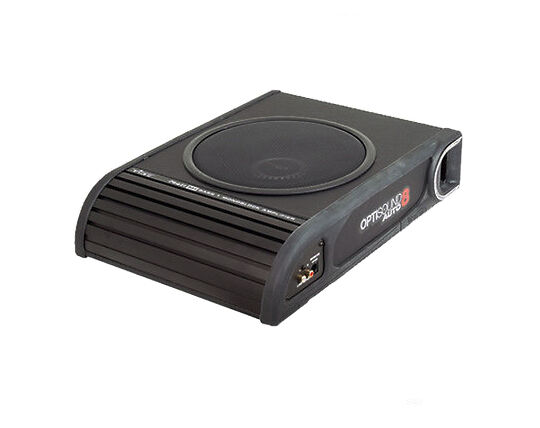 Anywhere space is limited, there is no better option that the
VIBE Optisound Auto 8
active underseat subwoofer enclosure. This compact enclosure is designed specifically to fit under car and truck seats. This allows consumers to either save trunk space for daily use or add sound to an audio system with no trunk space left to occupy. At first sight, one might deem the Vibe Optisound underseat subwoofer enclosure incapable of delivering quality beats. However, despite its shallow build, this box features 900 watts peak power and a special labyrinth slotted port that allow it to provide plenty of depth. The VIBE Optisound Auto 8 was also built with an ARBSS system that eliminates resonance and stray vibrations to maintain the VIBE brand's signature clarity.
---
How to Buy Components of a Speaker or Subwoofer Enclosure
When purchasing components of a speaker or subwoofer enclosure, it may seem ideal to go to a local specialty shop that deals in car audio and can perform the necessary installation. However, those shops typically deal with a small handful of manufacturers, leaving them with a small selection of products. Some even tend to overprice their goods. For a large selection and better deals, it is a good idea to shop online. Websites like eBay have tons of products available and provide simple search tools that connect consumers to the products they seek in no time. Once the components are shipped to his or her door, the consumer can find a professional to install the components or even use one of thousands of free online tutorials to perform the installation at home.