The
DVD+R
is a recordable, optical disc. Though similar to the original DVD-R, the two disc types are incompatible. The DVD+R with dual layers can hold up to 8.5 gigabytes of data of non-volatile video and information. The DVD+R requires formatting prior to use. Unlike the
DVD RW
, which offers up to 1000 rewrites, DVD+R discs offer permanent, one-time recording only. Single use recording is often preferred when storing data, since it safeguards the finished product from erasure. As a result, the DVD-R and DVD+R formats are far more common than the rewriteable DVD RW version.
| | |
| --- | --- |
| 1 | Maxell 4.7 GB DVD+R Discs |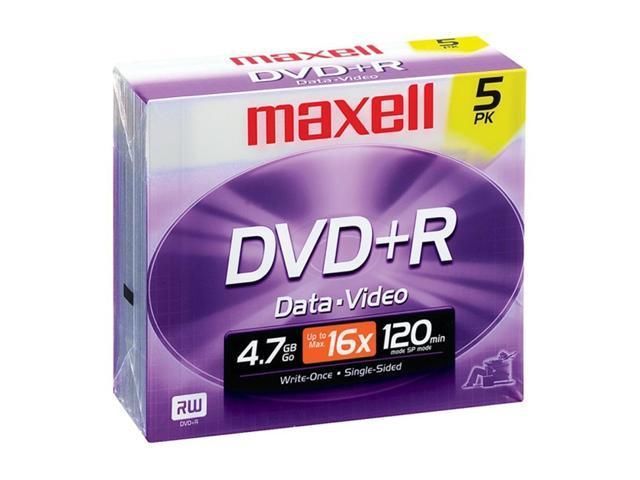 The Maxell DVD+R disc holds 4.7 GB of data, the equivalent of 60 minutes of ultra-high-quality recording, two hours of standard quality recording, or six hours of VHS-quality recording. The disc is compatible with reader speeds of up to 16x more than most DVD players. The multinational, half-century old Maxell Company offers a limited lifetime warranty on DVD+R discs, though rules and stipulations of the warranty may vary.
---
| | |
| --- | --- |
| 2 | Memorex 8.5 GB DVD+R Discs |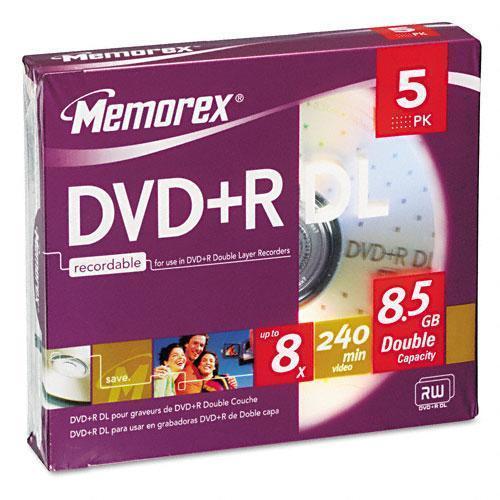 The Memorex 8.5 GB DVD+R disc features dual layer technology, allowing for twice the data storage of a traditional DVD+R. With video storage of up to 240 minutes of high-quality recording, this size of DVD+R is the most appropriate choice for full-length films and long-running programmes. Although the discs are a bit pricier, they run on nearly all DVD players and are capable of storing nearly twice the data of standard 4.7 GB DVD+R discs. A Silicon-valley based American company, Memorex, has provided top-quality electronic products and accessories since 1961.
---
| | |
| --- | --- |
| 3 | Philips 4.7 GB DVD+R Discs |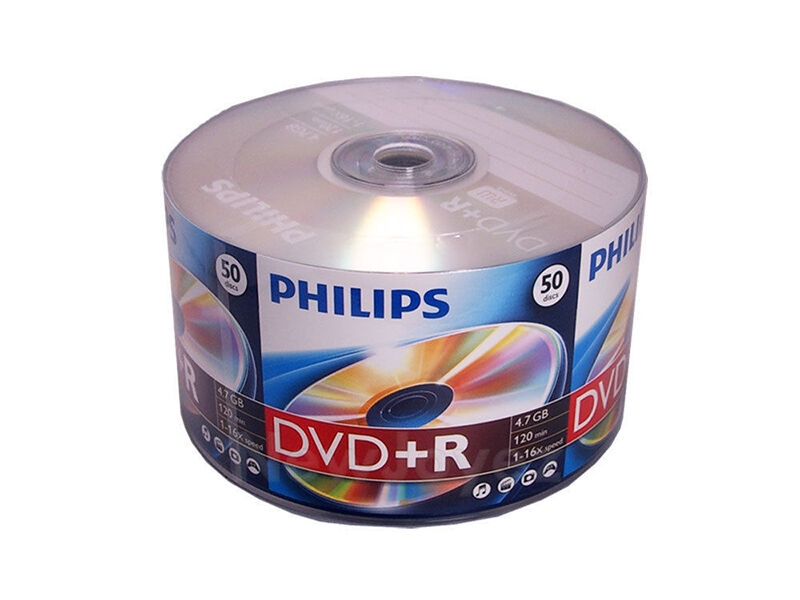 The Philips 4.7 GB DVD+R disc features top quality data saving technology in a convenient package. Disc writing speeds of up to 16x are compatible with Philips discs which hold up to 4.7 GB of information or video. The discs play in most disc drives without issue. The Philips Company is a Dutch, Amsterdam-based electronics corporation originally founded in 1891, making it one of the oldest and most respected in the industry.
---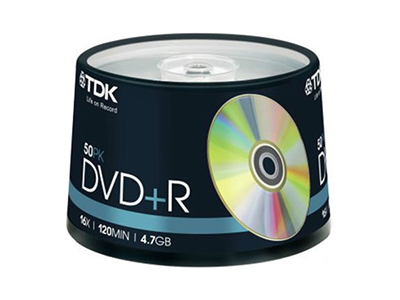 TDK 4.7 GB DVD+R discs generally come in highly affordable, bulk spindles. Made from high quality materials and compatible with most DVD recorders and playback devices, these discs are a solid data storage choice. A Japanese multinational company, TDK is a common brand that has served the UK for decades.
---
| | |
| --- | --- |
| 5 | Verbatim 8.5 GB DVD+R Discs |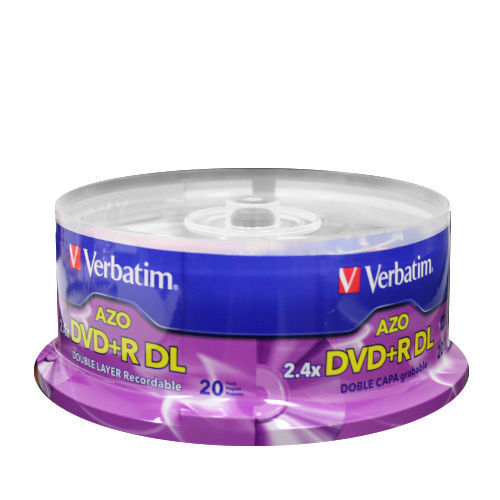 The Verbatim 8.5 GB DVD+R disc is a dual layer, recordable disc for storing data. The dual layer style of disc is the largest DVD-style backup available. These discs hold the contents of up to 12 CDs, 16 hours of VHS quality recording, or up to 4 hours of DVD-quality television or video. Verbatim is a subsidiary of the Mitsubishi Chemical Holdings Corporation of Japan.
---
DVD+R Disc Cases
After recording data to
DVD+R discs
, safeguarding the disc is important. Finding effective, reliable DVD+R disc cases can help to prevent scratches, moisture, and other types of damage. These cases also help with organisation efforts. There are three primary types of disc casing for DVDs. There are the traditional rectangular
DVD cases
, which feature a rear push button hub and close like a book. There are also
jewel cases
, such as those, which hold CDs, which can equally accommodate DVDs. Finally, there are inexpensive
DVD sleeves
, which the discs slip into with ease. Although these slipcovers offer little protection from damage, they are highly affordable and take up little room, making them a good option for DVD storage in many situations. While some DVD+R discs come with individual cases, most come in case-less, bulk spindles. Often consumers purchase the DVD+R disc cases separately for highest value.
How to Buy DVD+R Discs eBay
eBay
sellers offer a wide variety of
DVD+R discs
and related accessories. Finding the right brand of disc is often a personal decision. Most regular users of DVD+R storage have their own brand preference based on quality, price, or availability. The most popular brands include Maxell, Memorex, Philips, TDK, and Verbatim. To find DVD+R discs on eBay start by simply searching for a related key term in the sites engine, for example "DVD+R discs" should suffice. When listings appear, narrow the selection using the multiple refinement options available through eBay.