When
DVR
units first hit the market, the devices recorded television and played it back. Newer units have added features, and these combination units include a DVD, VCR, or HD capability, and options like USB connectivity. Combination units are versatile and replace several devices, and they save space. Stylish DVR units not only record and pause live TV, but some include Freeview with inbuilt channels as well as HDMI ports for connecting other peripherals. Another bonus feature of some models is transfer capability of VHS tapes to DVD. Some options also include MP3 playback, so the DVR is useful as a stereo for playing MP3 music as well. Buyers should weigh the brands, features, and prices of the top units before choosing the right one.
| | |
| --- | --- |
| 1 | Toshiba DVR20 Digital DVD Recorder and VCR with Freeview |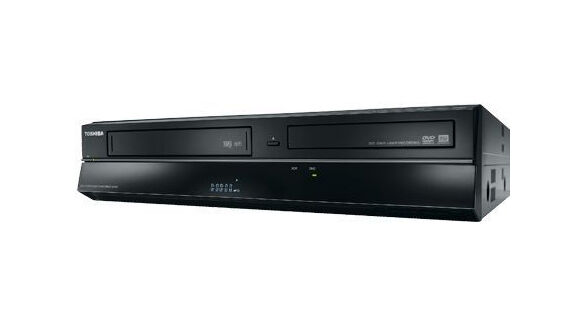 A DVR unit filled with features, the Toshiba DVR20 digital DVD recorder and VCR with Freeview is a good option for buyers who are ready to get rid of their VHS tape collection. With this Toshiba unit, consumers transfer VHS tapes to DVDs. The DVR20 is equipped with Freeview, making it easy for consumers to access TV channels without a cable subscription. The player is also MP3, DVD, and CD capable, making it a multimedia player. A USB port ensures buyers connect flash drives or devices to enjoy them on the big screen. One remote controls all devices, including the DVR, TV, and Blu-ray, as well as other peripherals. Consumers also watch DiVX movies downloaded from a computer for even more media options. The Toshiba DVR20 is a fully loaded DVR combination unit with HDMI ports, HD functionality so any TV looks high definition, and many playback options for all forms of media.
---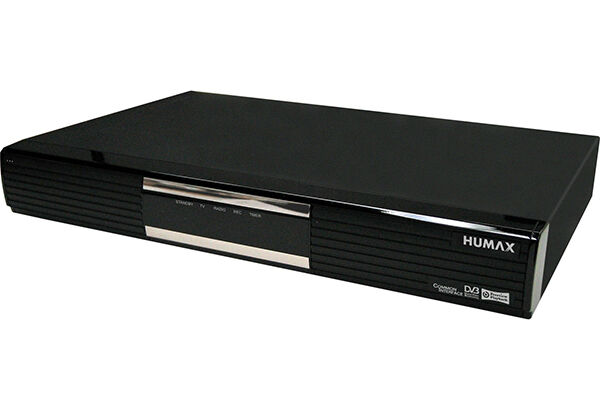 A highly rated yet simple system, the Humax PVR-9150T is an affordable DVR player with additional features like two inbuilt Freeview tuners, which means consumers record more than one programme at once. The device also includes a handy commercial skipper, which keeps viewing times shorter. This Humax model offers an inbuilt 160 GB hard drive, which allows consumers to store over 100 hours of recorded content. The machine does not support HD capability, so unless consumers have an HD television already, the Humax does not upgrade it. However, the device is a simple, quiet recorder which costs less than other DVR combination units. The Humax PVR-9150T is the perfect choice for users who do not need bells and whistles, but a straightforward recorder with the added bonus of Freeview. This Humax is small and does not take up much space, and the recorder includes two scart ports and allows easy installation. One bonus of the Humax PVR-9150T is its ability to record two programmes at the same time while consumers watch a third programme.
---
| | |
| --- | --- |
| 3 | EchoStar Ultra Slim HDT-610R |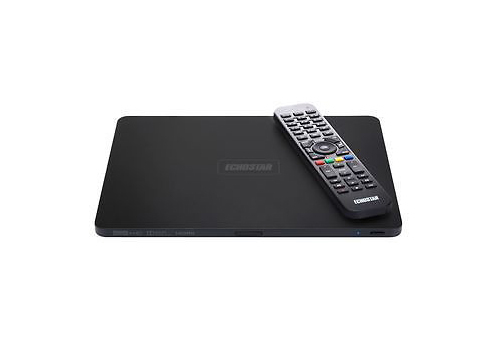 One of the slimmest personal video recorders (PVR) ever created, the EchoStar Ultra Slim HDT-610R is only 14.6 mm wide. It is a good option for consumers low on space, and offers a range of features in a compact design. Made from sturdy aluminium, the Echostar Ulta Slim HDT-610R includes an HDMI port and two USB ports for easy peripheral connection. For users who enjoy recording an extensive amount of content, this EchoStar model includes 500 MB of storage. The Echostar PVR offers Freeview along with inbuilt HDTV, as well as premium Dolby digital sound for the best audio experience available. A simple navigation menu makes programming and viewing recordings easy, and the device has Wi-Fi capability to ensure access to streaming content like BBC iPlayer. Smart TV features make applications and interactive features easy to access.
---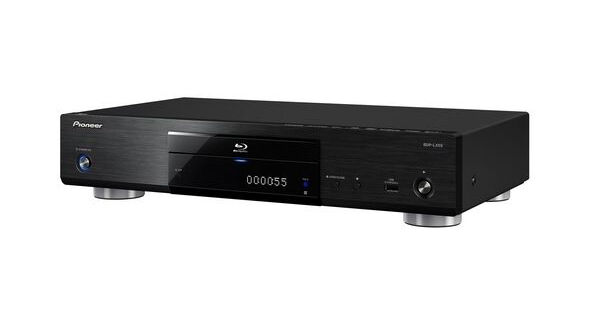 A superior, high-performance combination DVR and DVD combination unit, the Pioneer DVR-LX70D offers electronics buffs a unique experience. This Pioneer unit is simple to install and user friendly, and offers a 500 MB hard drive for vast amounts of storage. The inbuilt Freeview tuner offers easy television access. The Pioneer DVR-LX70D also includes the option to view content in high definition, and offers an array of outputs including HDMI, USB, and digital video ports for viewing camcorder footage directly to the television. The player doubles as a music player in conjunction with Windows Media Player and plays DiVX files as well. Consumers edit camcorder recordings and delete certain parts, and items are easy to duplicate onto a DVD disc. The most important feature is the picture quality, which rivals other DVR combination units. Digital sound ensures rich dialogue and music, and this multimedia player is a top-of-the-line choice for consumers who want it all.
---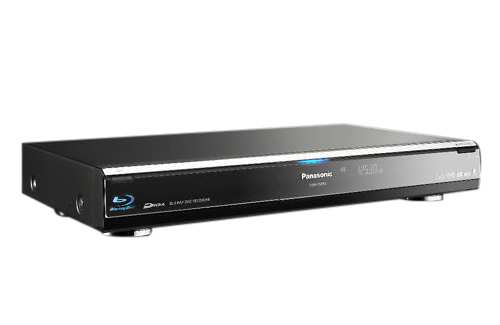 A combination unit which does what few others do, the Panasonic DMR-BS750 has the distinction of Blu-ray recording capability. Aside from this standout feature, the Panasonic combination unit also offers an array of other benefits, including a twin tuner freesat recorder. There is an SD card port, a FireWire port, and USB ports as well as outputs for camcorders and stereo equipment. An easy-to-use remote powers the whole system, and users record a programme while watching something on a different channel. Viewers enjoy seeing photos and videos as well as playing music on this combination system. The Panasonic unit includes the highly regarded VieraCast content application, which enables users to store and access content as well as stream videos from YouTube.
---
How to Buy DVR Combination Units on eBay
Though a DVR combination unit is not cheap, you can find what you are looking for at a reasonable price on eBay. Skip mounds of devices and get a combination unit by searching with keywords like " Humax PVR-9150T". If you opt for a used device, contact the seller directly to discuss its condition by clicking "Ask a Question" on the seller's page. Recording and watching content is great; the added bonus of a DVR combination unit delivers that and much more. If you want to add HD to your TV, a combination unit is a great way to do just that, along with DVD, VHS, and Blu-ray access as well as wireless benefits.