The centrepiece of any home office is the
desk
. A good desk provides adequate workspace while pulling the look of the room together. The best type of desk for a home office depends on the size and shape of the room, as well as the nature of the work the owner needs it for. Someone who works primarily on a laptop in a small space can choose a small folding desk or a writing desk, while someone who works on a large
desktop computer
or likes to spread out documents and materials may need a larger computer desk or corner desk. Anyone shopping for a desk for a home
office
should consider some of the top designs to find the best option.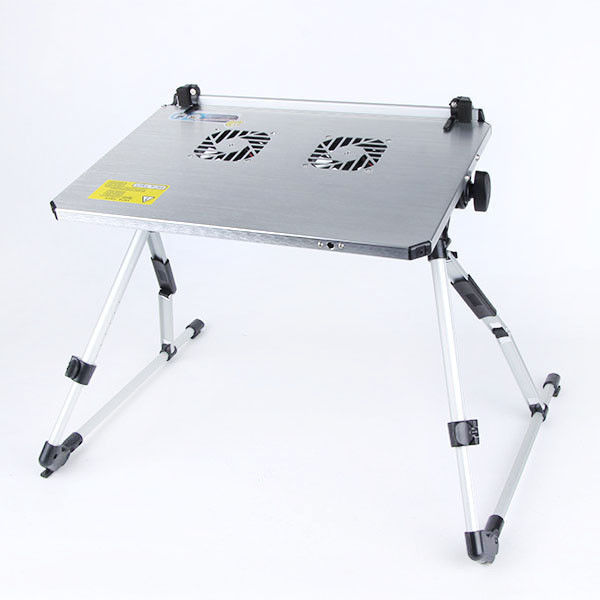 Folding desks are a good solution for small spaces. Some folding desks mount to the wall and fold down when needed. Others are free-standing and collapse into smaller configurations when not in use. Wall-mounted folding desks require drilling and mounting hardware permanently to the wall, making them a poor option for anyone who does not own their flat or house. They are often quite thin when closed, which makes them an attractive option for anyone looking to save space. Free-standing options include modular desks with parts that fit inside of each other to compress down to a cube. Other models are small desks in their own right, with fold-out elements that expand the workspace.
---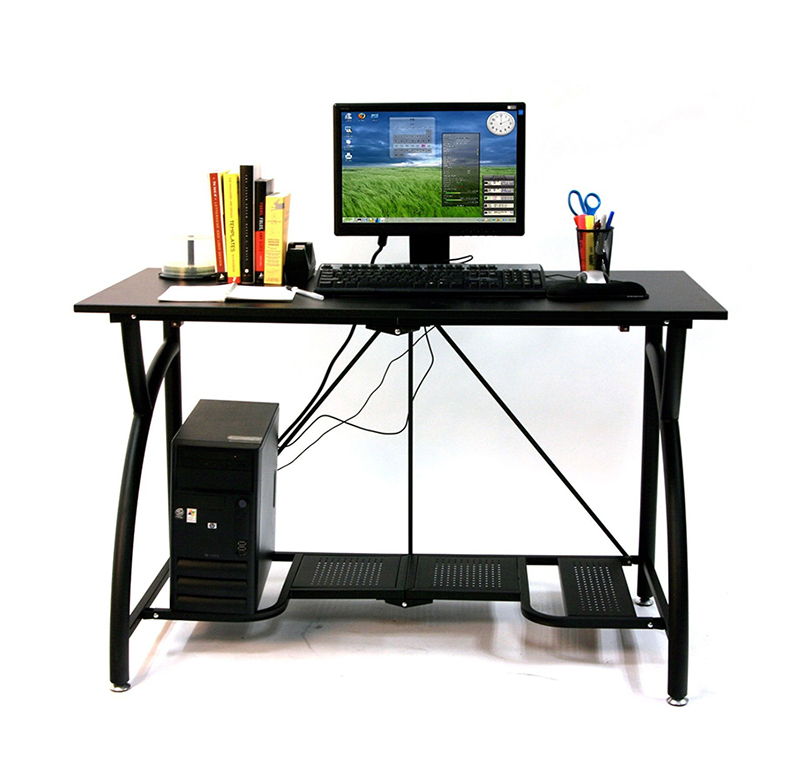 A purpose-built computer desk is ideal for anyone who works on a desktop computer. Computer desks usually have a sliding shelf for a keyboard and a dedicated space for a computer tower. Many models also incorporate a filing cabinet. In addition, some offer space for peripherals, such as printers and scanners. Computer desks are usually large, making them unsuitable for a small home office, although compact computer desks are sometimes available. Some computer desks are L-shaped, giving the user extra workspace to spread out.
---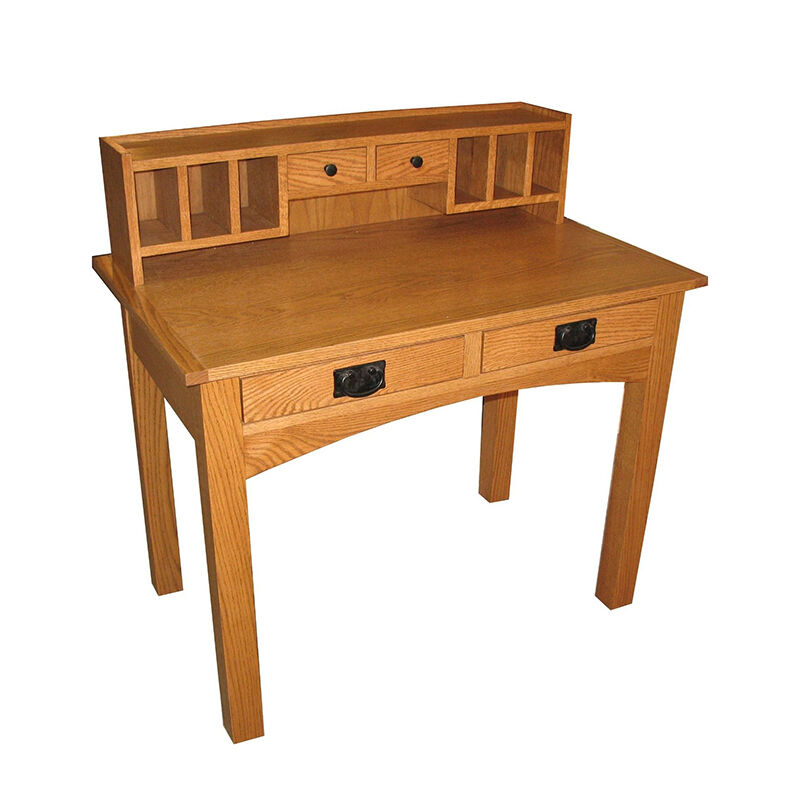 For a bit of vintage charm, a writing desk or bureau is an elegant addition to a home office. Old-fashioned writing desks feature a cover that folds down and becomes the workspace. Opening the cover reveals a set of cubbies for pens, paper, and other office supplies. Many writing desks also have a series of drawers or shelves underneath the workspace. True vintage writing desks are often available for a low price, particularly if they have peeling paint or other imperfections. However, anyone who is not up for a refurbishing job can purchase a modern version of these classic desks. Their small size, particularly when closed, makes them ideal for a small home office environment. They also look at home in a sitting room or bedroom for those who do not have a dedicated home office space.
---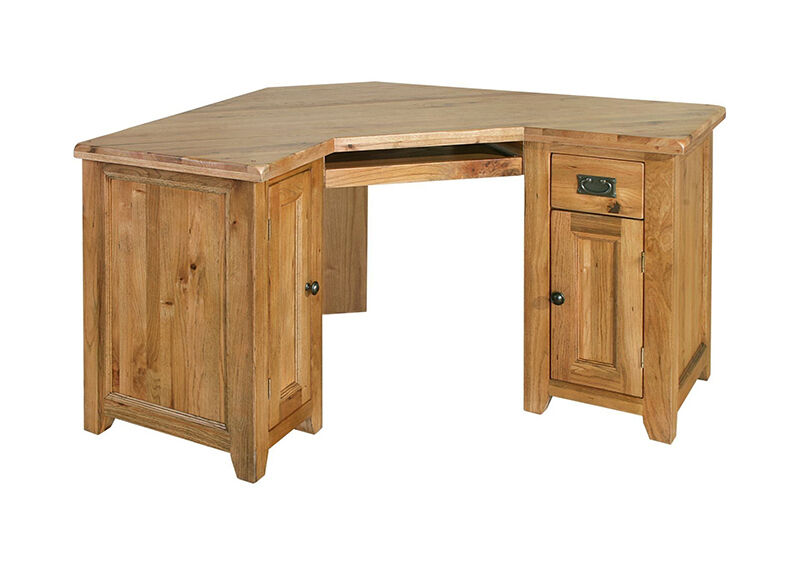 A corner desk provides a lot of workspace without taking up too much real estate in a room. Some corner desks are simple, table-top style desks, while others have shelves, drawers, and space for computer peripherals. This style of desk can transform the corner of any room into a home office space. A corner or L-shaped desk can also function in the centre of a home office room to divide the space and create distinct areas in the room. Corner desks can provide two separate workspaces for the user: one for the computer and one for physical writing, drawing, or reading documents.
---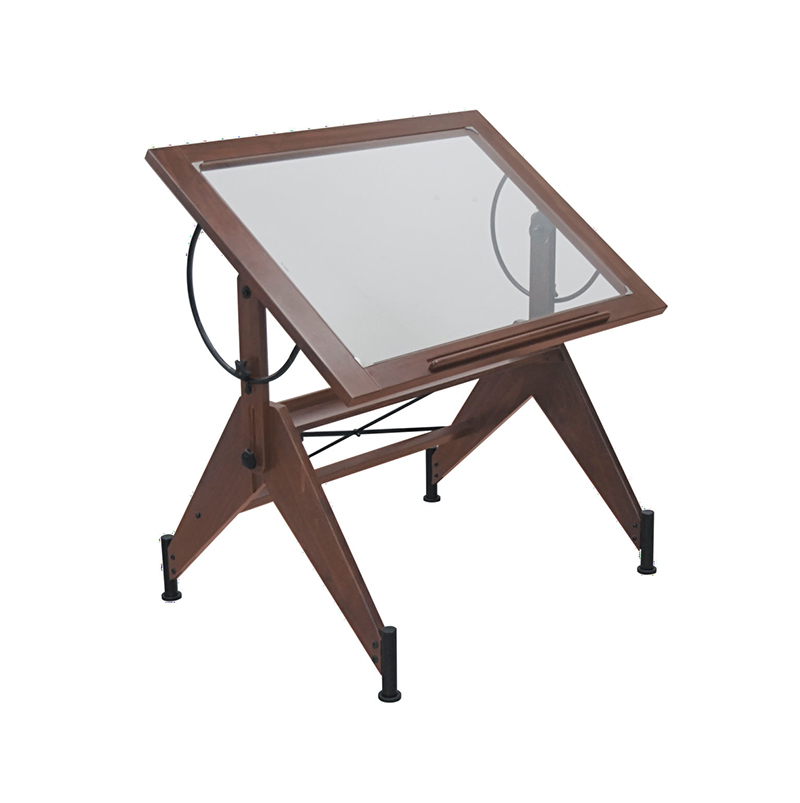 A glass-top desk brings contemporary flair to any home office. Glass tops come in clear and opaque styles. Some are also coloured or feature designs on the surface. Most glass-top desks are simple and sleek, without many drawers or shelves. This makes them ideal for people who do not keep much on their desk. However, anyone with a lot of computer peripherals, office supplies, or documents to store may struggle with the lack of storage options in many glass top desks.