With the large number of
processors
needed to power a computer, CPUs can suffer from a build-up of heat. To control heat accumulation, manufacturers add
CPU fans
to their computer models. Computer users can change their CPU fans, however, if they require more cooling ability. CPU fans can also begin to malfunction over time, necessitating repair work to replace a faulty fan. Buyers searching for CPU fans can find a range of models at local electronics shops and online at retail sites, like eBay. Before purchasing a CPU fan, buyers should become familiar with the top five models available to understand what makes a CPU fan valuable and choose the correct model for their computing needs.
| | |
| --- | --- |
| 1 | Cooler Master Hyper 212 EVO |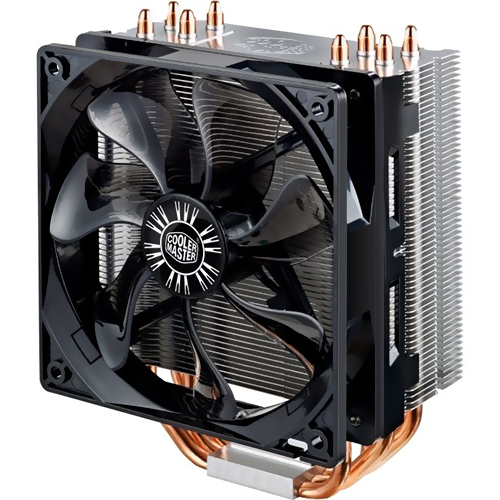 The Cooler Master Hyper 212 EVO contains four proprietary Continuous Direct Contact (CDC) heat tubes, which boost the fan's cooling ability. The arrangement of the CDC tubes provides a seamless surface on the CPU fan unit that provides more consistent heat management. The blades of the Cooler Master Hyper 212 EVO fan are wave-shaped to increase airflow at both high and low speeds. Additionally, anti-vibration rubber pads offer smooth movement for silent operation. The dual fan design of the Cooler Master Hyper 212 EVO includes an easy-to-install casing for changing the fan unit quickly. This comes in handy for buyers who need an additional fan in different CPU towers.
---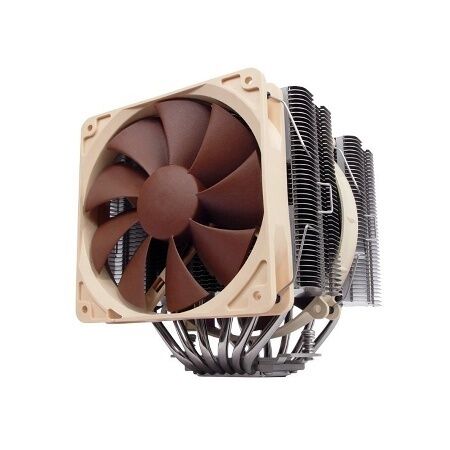 The Noctua NH-D14 features a six heatpipe radiator design for increased cooling efficiency. Its asymmetrical design positions the fan to directly cool CPU components, allowing the Noctua NH-D14 to cool more components than CPU fan models of comparable size. This fan also includes an award-winning fan configuration that offers high-levels of performance with minimal sound. For added adaptability, buyers can separate the fans from their housing and only use one fan if needed. The fan's multi-socket design allows it to fit within most manufacturers' CPUs.
---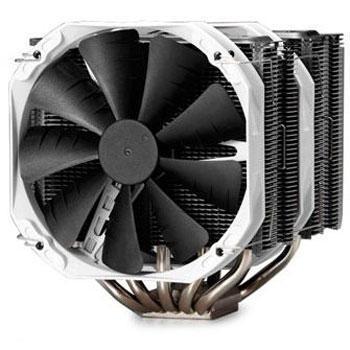 Buyers who appreciate aerospace-applicable technology in their computer components favour the Phanteks PH-TC14PE for its thermal conductivity. Its twin tower thermal radiator includes five heatpipes and a dual fan configuration. Because of the coatings on its heatpipes, the Phanteks PH-TC14PE requires less air to control the temperature within a CPU. Its balanced fans with rubber pads and bars eliminate any noise from rotation. A proprietary Y-Splitter adapter allows the dual fans of this model to work together to achieve an optimal level of airflow.
---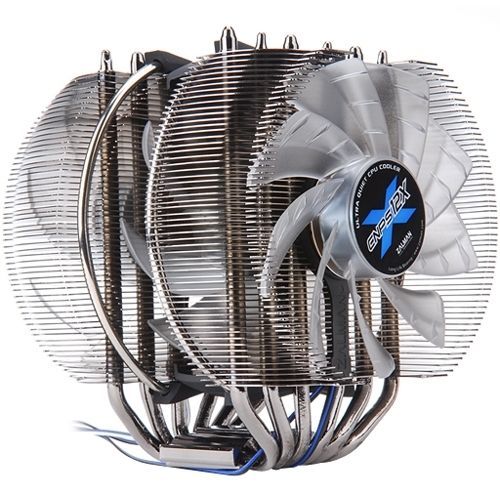 The Zalman CNPS 12X offers buyers both functionality and a sleek appearance. This model includes a triple fan configuration illuminated by blue LED lights. Six composite heatpipes increase heat transfer by 50 per cent over standard heatpipes. The aluminium fins between the model's fans provide even airflow to sustain maximum cooling ability. Additionally, each fan operates at separate revolutions per minute (RPM), so that the Zalman CNPS 12X adapts to temperature changes within a CPU as needed to keep temperature levels consistent.
---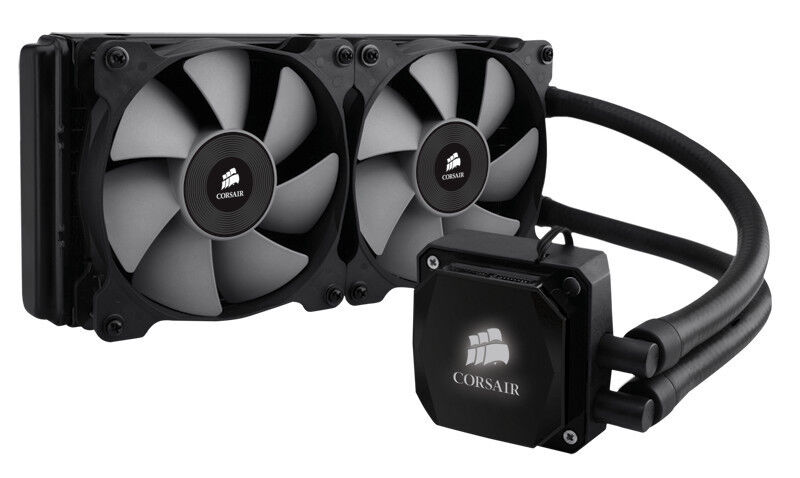 Buyers who prefer to monitor the performance of their CPU fans value the software included with the Corsair H100i. By installing Corsair's software package, buyers can view the coolant temperatures within their CPUs from their desktops and adjust the fan's settings as needed. The fan's modular design includes dual fans placed side-by-side to increase the width of airflow throughout a CPU. Because the Corsair H100i has a magnetic back for mounting, installation requires no changes to a CPU's original casing. The dual radiator is also completely self-contained, so users never need to fill the radiator during its lifetime.
---
Choosing a CPU Fan
Choosing a CPU fan depends on size, compatibility, speed, and a CPU's Thermal Design Power (TDP). To be certain that a new CPU fan fits into a CPU tower, measure the space available in the CPU case that houses its original fan. This provides buyers with the maximum width and height of any new fan. Determining compatibility relies on buying a CPU fan that has the same socket as the original fan. CPU fan sockets adapt to either Intel- or AMD-manufactured CPUs and have unique configurations. Since high-speed CPU fans often require more power than slower fans, buyers should determine whether their CPU has the energy requirements that match the specifications of any new fans before purchasing. Lastly, the TDP of a CPU fan shows how much heat a fan can adequately remove from a CPU tower. To be certain that a new fan can function properly, buyers should limit purchases to any CPU fan that has a TDP that matches, or exceeds, the output of their CPUs.
How to Buy a Desktop CPU Fan on eBay
eBay provides buyers with a range of CPU fan purchasing options that can provide cooling for a wide range of brand name CPUs. Before initialising a CPU fan purchase, buyers should check a fan's eBay product listing to review the fan's specification. Most importantly, a CPU fan must be compatible with a CPU's original components to avoid extensive retrofitting when attempting to install the fan. Although some aftermarket manufacturers produce CPU fans, buyers can generally see a list of compatible brand names that can accept a fan listed in its eBay product details. By reviewing the information that eBay sellers provide, buyers increase the likelihood of purchasing a CPU fan that matches the size and specifications of their original CPUs.