The CPU, or central processing unit, on any computer is possibly the most important component. The term "CPU" dates back to the beginning of computers, and today, manufacturers also use the term "processor" to refer to this particular computer component. A
desktop
computer's CPU determines how fast the computer can translate a user's requests into action, which means that consumers should place a high priority on getting the best processor that they can afford. Each CPU on the list comes from a trusted manufacturer and can work in a variety of scenarios. CPUs are available separate from other desktop components at computer retailers as well as online from eBay.
| | |
| --- | --- |
| 1 | Intel Core i7-3960X Extreme Edition |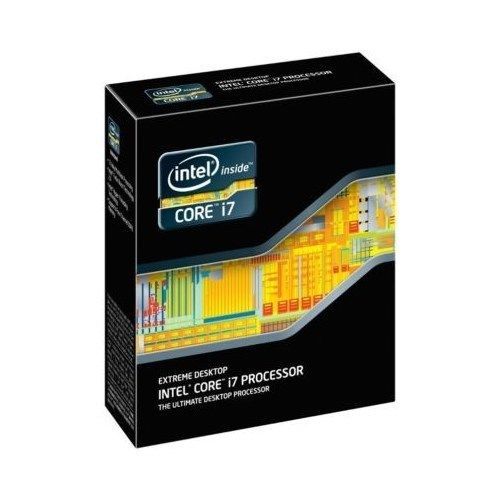 For any consumer who is looking for a top-of-the-line processor, Intel's Core i7-3960X Extreme Edition should be a frontrunner, according to PCMag, which made it an Editor's Choice product. This CPU is the first in Intel's line of Sandy Bridge-E chips and offers 3.3GHz speeds along with Turbo Boost technology, which is exclusive to Intel processors and means even faster speeds. Shoppers should note that in order for the processor to function correctly, it is necessary to purchase a new, compatible motherboard as well. It should come as no surprise that staying on the cutting edge comes at a price. This processor is certainly the most costly on the list. Still, for hardcore gamers or those who are determined to have the fastest and most powerful desktop available, it may be worth the price.
---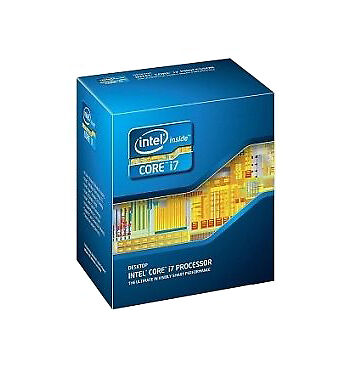 The Intel Core i7-3770K processor is part of the Ivy Bridge line of CPUs. While it does not feature quite the performance speeds of the Sandy Bridge Extreme model, PCMag still deems it one of the best desktop processors available, especially for its price. The processor even has some advantages over the higher-end model, such as its compatibility with older motherboards and it features Intel's Quick Sync Video technology, enabling a user to render and convert videos at faster speeds. Furthermore, the Core i7-3370K is highly energy efficient and does not require a separate video card for graphics, both of which can save users money in the long term.
---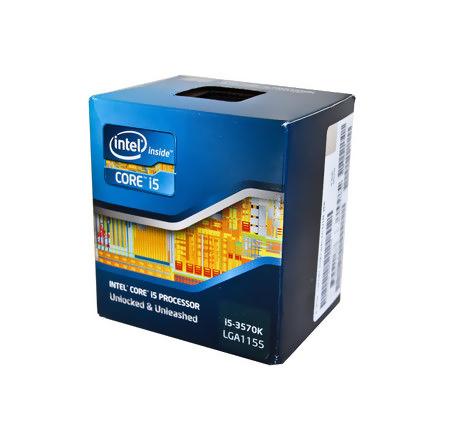 Intel introduced the Ivy Bridge technology to expand upon the speed and popularity of the Sandy Bridge CPUs. The Intel Core i5-3570K processor continues to do that, utilising hyper-threading technology along with Turbo Boost and Smart Cache, each of which are unique to Intel processors. This desktop CPU is ideal for gaming and other visual pursuits including photo and video editing, due to its quad-core construction. At 3.4GHz, it is not the fastest processor on the list, but it makes good use of the speed it does offer for users that need high performance from their computers. The price is more budget-friendly as well, since it is not the newest processor, but can still beat out much of the competition on performance.
---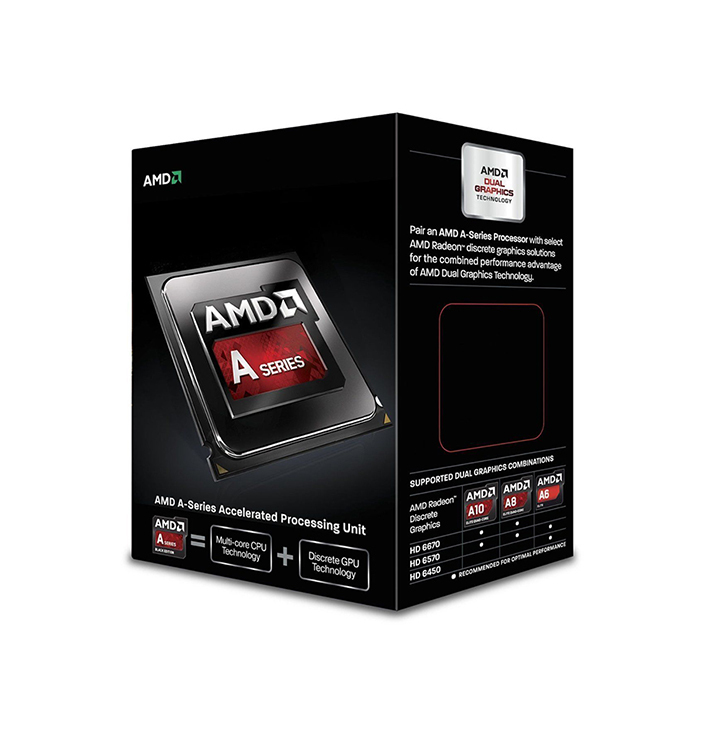 For those budget-minded users, or those who prefer to move away from Intel processors, the AMD A10-6800K is a respectable desktop CPU, offering good performance for a typical user at a much lower price than either of the Intel processors mentioned. With a speed of 4.1GHz and a graphics processor that is much more capable than the Intel options, this could be the best choice for some desktop users. This AMD processor also works with older motherboards, but is not as power-efficient as Intel processors in general, which is worth considering.
---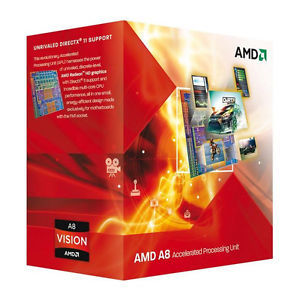 According to CNET, the AMD A8-3850 is a budget-friendly choice for a basic gaming platform. Although its speeds and performance may not be the best for handling truly graphics-heavy games, which are better suited to discrete video cards, it is reliable and very affordable. The processor is 2.9GHz and graphics capability uses Radeon technology, the processor can perform well for a fraction of the price of some of the higher-end processors. This AMD CPU is worth a look for budget-conscious gamers. Whether to choose this AMD processor or one of Intel's pricier models is really a matter of personal preference since performance is comparable, if not exactly as good, for the end user.
---
Desktop CPUs on eBay
In order to find the perfect CPU for your desktop computer, look no further than eBay. Despite the fact that many people have switched to laptop computers in recent years, many of the most sophisticated computer users still rely on desktops.