Home surveillance is one of the key aspects of a
home security system
. With the rapid progression of technology, home surveillance systems have become better and more affordable. All of these systems rely on a digital video recorder, which is a term with a loose definition. There are different types of
DVRs
and there are many ways in which manufacturers integrate them in a system. A DVR can be a device that creates the recording, or the device that is in charge of storing previously recorded materials. These top five systems include different DVR concepts and they offer various recording and storing advantages. A small overview of each system can help buyers decide which system is a good fit for their needs.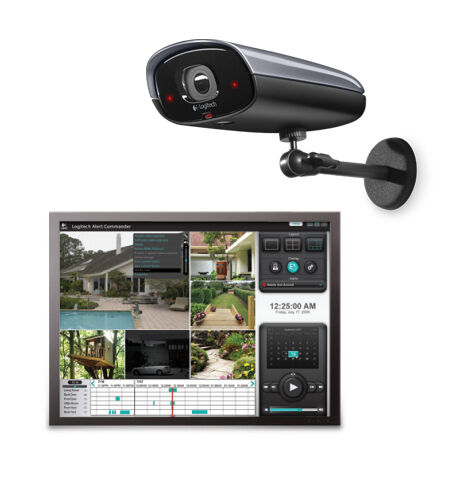 The Logitech Alert 750 can form a complete home surveillance system users can install in three easy steps. All they need to do is install the Logitech Alert software, connect to their network and plug in the cameras. Logitech has further simplified the installation with the use of conventional wiring. This eliminates the need of a separate wiring system and users can plug in their device in the existing outlets and connect to the electrical wiring of the home. The software itself offers many options. Users can manage their surveillance system through a Logitech Alert software panel. They can set the device to record, or review previous recording. This surveillance system even offers remote access over the Web. Any user can log in to his personal account and check-in to make sure everything is in order. There is even an app for iPhone, Android and Blackberry that allows users to check the status of their system from their phones.
---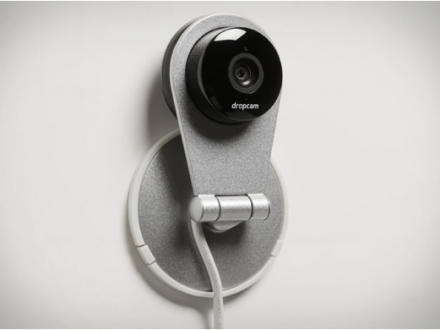 The Dropcam HD is a home surveillance camera that needs no extra software. It creates a 720p recording and allows users to create an easy and effective 24/7 surveillance setup. This device offers mobile alerts for all recording events during its up time. This way the system keeps the user informed about all activity inside his home or business in real time. The camera has night vision, a two-way audio and it can work with an optional DVR. The Dropcam DVR automatically encrypts the video and stores it offsite. This feature ensures that there is a video even when the Internet goes down. When the device stores a recording on the DVR, it sends an e-mail notification to the user. The user only needs to select his home wireless network and the camera does all the work.
---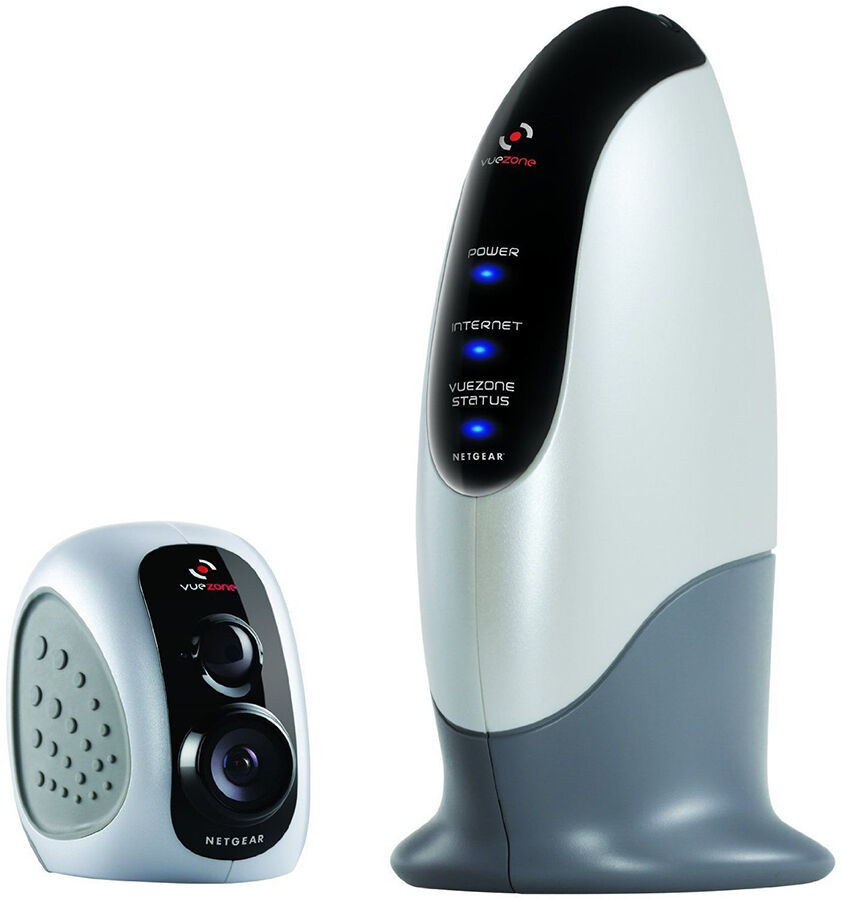 The NETGEAR VueZone is a simple wireless home surveillance system with many possibilities for an upgrade. This system comes with one or two starting cameras, a VueZone gateway and a set of accessories that includes items like cables and batteries. It creates recording and stores them on a personal cloud account. There is no local memory capacity, which means that the system depends on a constant broadband Internet connection. This may be bad news for those without fast Internet access in their home, but it also has its advantages. Users can view all the recording from their phone via a VueZone app. Those that do not have a smartphone can use the equally powerful Web interface to check on the camera activity. One of the main reasons why this system is among the top five is that it upgrades easily. Users can push one button on the VueZone gateway and add up to fifteen VueZone cameras. After that, the system syncs up and all camera feeds within range become visible in the user's panel.
---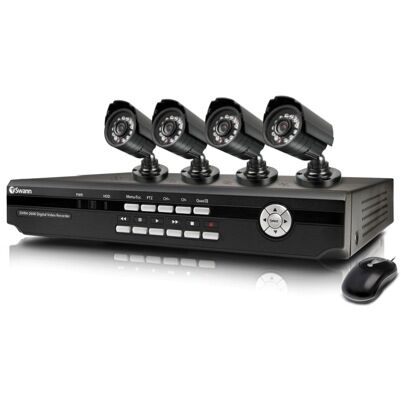 The Swann DVR4-2600 is a digital video recorder that provides professional protection for a home or office. This device allows users to monitor four channels at the same time over its high-resolution VGA output. The massive 500 GB hard drive can store 14 days worth of continuous recordings in default mode, and over 120 days of recordings with lower settings. Users can access the drive remotely from practically any location in the world. The mobile application has a version for iPhone, iPad, Android and Windows phones, which means users can check-in on the situation from almost any 3G-enabled device. Swann DVR4-2600 also allows users to transfer their recordings to a USB drive, which enables multiple copies of a recording.
---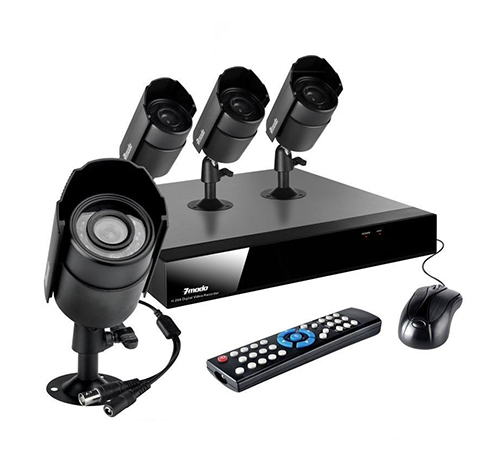 The ZMODO 4 is a powerful home surveillance system with unique memory flexibility. It comes with four hi-resolution security cameras and it can record at full D1 on all channels. The four channel DVR in the centre of the system comes without a hard drive. Users can pick between a range of 500 GB and 1 TB models depending on the mode of operation and the number of cameras they intend to use. The instruction manual covers common scenarios and offers suggestions on this subject. The ZMODO DVR does store all data locally, but users can access it remotely through their phone or computer. If the system has a stable Internet connection, it can even send e-mail alerts to the user each time a camera activates.
---
How to Buy Digital Video Recorders for Home Surveillance on eBay
eBay has a vast assortment of digital video recorders. There are many different offers on single and multi-functional units that come in new and used condition. If you wish fast access to all offers regarding a specific model, simply type in the name of the product in the search bar on any eBay page. This type of search is very effective as it returns a highly relevant subset of offers. Those that wish to see all offers on digital video recorders can use a more general query like 'home surveillance DVR'. The list the search generates with these parameters is quite long, but buyers can always select sub categories and filters to make it more relatable to their needs.