Many people turn to
external storage devices
to store all of their important files. Although computers are constantly improving, they are not perfect and a malfunction could cause all of someone's data to disappear. Backing up all that information is a good way to keep data safe. In the past, external drives all had a spinning disc, just like the internal ones. However, the introduction of
solid state drives
, or SSDs, has revolutionised the industry. They have no moving parts which means that they are more reliable and safer to use. Usually they do not have as much storage space as disc drives, but they still have a lot to offer.
| | |
| --- | --- |
| 1 | LaCie Rugged USB 3 Thunderbolt Series |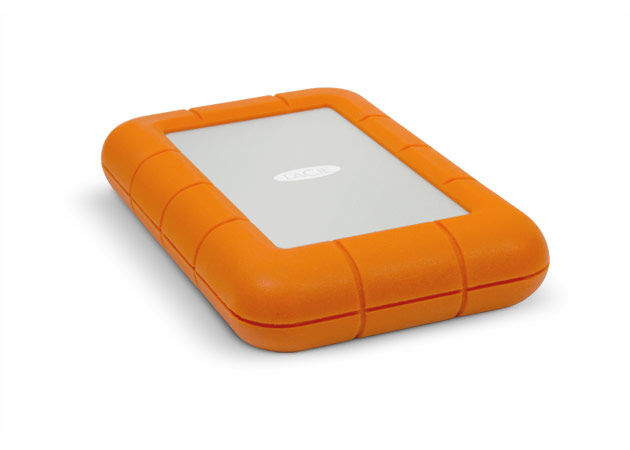 PC Advisor recommends the LaCie Rugged USB 3 Thunderbolt Series to the public for their storage needs. It is a popular model with a USB 3 connection port as well as a thunderbolt interface. Thunderbolt is a high-performance iOS connection port for Macs. The fact that it has both connection ports means that the LaCie Rugged is compatible with both PCs and Macs and the connection is always as fast as possible. This LaCie model has a metal case with a rubber sleeve to protect it. It also has software to set it up on users computers. This software works best on Macs, but it can be formatted on a PC with a little extra work. The drives are available with 120 GB, 256 GB, or 1TB of storage. 1TB is extremely high for a SSD and it does come at a high price.
---
| | |
| --- | --- |
| 2 | LaCie Little Big Disk Thunderbolt |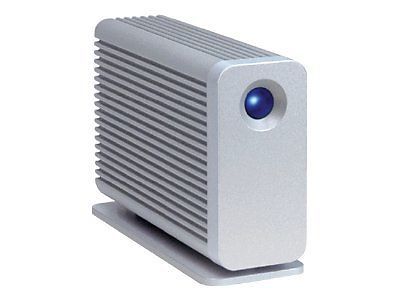 The <LaCie Little Big Disk Thunderbolt is specifically for Macs and PCs that have the thunderbolt connections. It is a durable device with an aluminium chassis that can stand to be dropped a few times. It comes with a fan to cool itself and there are vents along the side to further aid this. The fan does whine a bit but it's not too loud. One nice feature is the long chord. This may not sound like a big deal, but when a desk is cluttered it is nice to be able to tuck the SSD away instead of having it right next to the computer. This particular LaCie has an impressive 1TB of storage space and is quick to boot. It can be really frustrating trying to transfer a lot of data onto a slow device. The LaCie reads at 620MB per second and writes at 380MB per second. Overall, PCmag considers it an excellent choice.
---
| | |
| --- | --- |
| 3 | Samsung 840 Pro Series 256 GB SSD |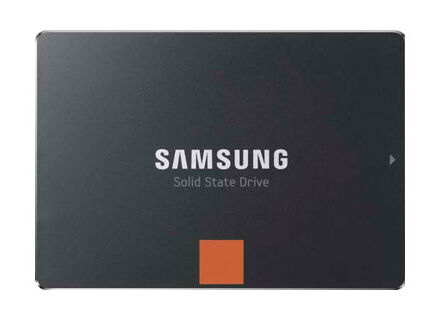 The Samsung 840 Pro Series with 256 GB is more powerful than the standard 840 SSD because it comes with the Toggle Mode MLC Flash instead of the TLC NAND, which is slower and more affordable to build SSDs with. The price of the 840 pro is pretty reasonable for a solid state drive and 256 GB should be plenty of space for those who want to store their pictures and other files that are not too huge. It just may not be enough space for people with a lot of videos and music.
---
| | |
| --- | --- |
| 4 | Iomega SSD Flash USB 3.0 |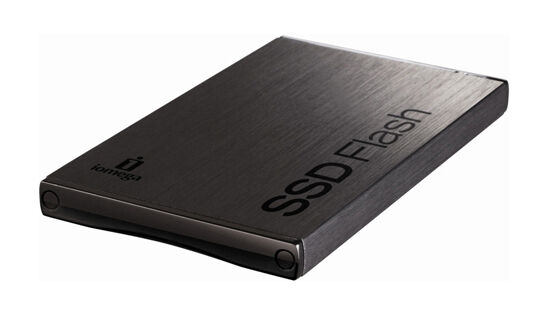 According to Digitalversus, the <Iomega SSD Flash USB 3.0 is a good option for anyone looking for a small amount of storage space, though 64GB still offers quite a bit of space. With its 3.0 USB connection and affordable price, buyers cannot go wrong with it. As long as people do not have thousands of HD videos to store, the Iomega is a viable option. This particular drive is also available with more storage space at a higher price.
---
| | |
| --- | --- |
| 5 | Patriot Supersonic Magnum 128 GB USB Flash Drive |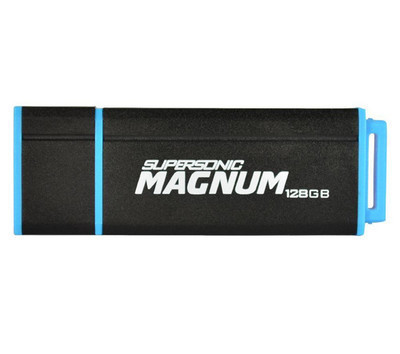 The Patriot Supersonic Magnum is a 64, 128, or 256 GB SSD. It uses a speedy USB 3.0 connection which decreases the amount of time it takes to transfer data onto the drive. The Magnum has an 8-channel NAND which delivers a decent amount of performance. Its metal casing is durable and protects the drive from damage as well as gives it a sleek look. The ability to choose between three different storage capacity is convenient for shoppers since everyone needs a different amount of space.
---
How to Buy Diskless Storage Drives on eBay
There are plenty of great external storage devices available on the market. One of the best places to see all models is on the eBay websites. Thousands of products become available daily, and since they are all on one website, it is easy to compare items to find the best deals. If you use the eBay search bar, you can generate a list of any kind of product, both specific searches such as " LaCie Little Big Disk Thunderbolt", and general searches such as " external drives". As you shop, be sure to look for the sellers that offer free postage and packaging. Also read each seller's reviews to make sure that they have a good reputation with their past clients.