A mum's first choice for nappies is usually the eco-friendly
reusable nappy
, but there are some situations where a
disposable nappy
is easier on everyone. For example, a cloth nappy may cause the baby a rash during night-time. In such case, a disposable diaper allows both mother and baby to get the uninterrupted sleep they need. Outings, travelling, and sensitive skin may also call for disposables, which wick moisture away from the baby's skin quickly and prevent rashes. Learning about the most popular disposable nappy brands and the product lines they offer helps parents make smart choices when buying nappies. Disposable nappies are available at supermarkets as well as on eBay.
Price does not always indicate quality, as Lidl's Toujours line shows. This affordable nappy brand equals many premium brands in quality, keeping babies dry without the bulk and chemical smells of other nappy brands. The Toujours range includes five sizes, from Midi, or 4 to 9 kg, to Junior Big Pants Size. A new addition to the Toujours line is the Drylock nappy, an ultra-thin eco-friendly nappy that is more affordable than many regular nappies. Lidl claims that the nappy is environmentally friendly because it uses fewer chemicals and its thin design means 30 per cent more nappies fit in delivery trucks, reducing the carbon footprint of the product. However, the Drylock line is less popular than the traditional Toujours line, and seems to be more prone to leak than the regular Toujours nappies.
---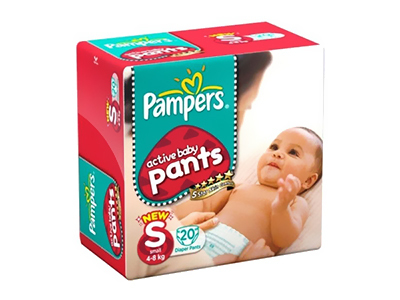 Pampers is the brand of choice for mothers who do not trust generic brands. Pampers offers five different product lines for nappies and three more for training pants. The nappy lines are Active Fit, Baby Dry, Simply Dry, New Baby, and New Baby Sensitive. Baby Dry is an overnight nappy that has an extra layer to hold wetness away from the baby's skin at night. Simply Dry is an affordable Pampers nappy, available in sizes 3, 4, and 5. It comes in scented and unscented variations. The New Baby line is just for newborns, and the New Baby Sensitive is an option for newborns with irritation-prone skin.
---
Tesco has three different disposable nappy lines. They are Cheeky Bots, Everyday Value, and Tesco Loves Baby. All of these can successfully compete with premium brands. In particular, Everyday Value nappies are much more affordable than other brands and offer great value. Parents are pleasantly surprised to find that Tesco's own brand performs as well as premium brands like Pampers. Tesco nappies are available in all sizes from 1 to 6.
---
Aldi's own Mamia brand is another supermarket brand that provides great value. Mamia nappies have many of the same features as premium brands, including stretchy tabs that act like elastic around the waistband and a triple layer core. Soft stretchy sides allow the nappy to fit well around the legs, preventing leaks, and the triple layer core is absorbent without being overly bulky. Parents appreciate Mamia nappies for ease of use, value, and quality.
---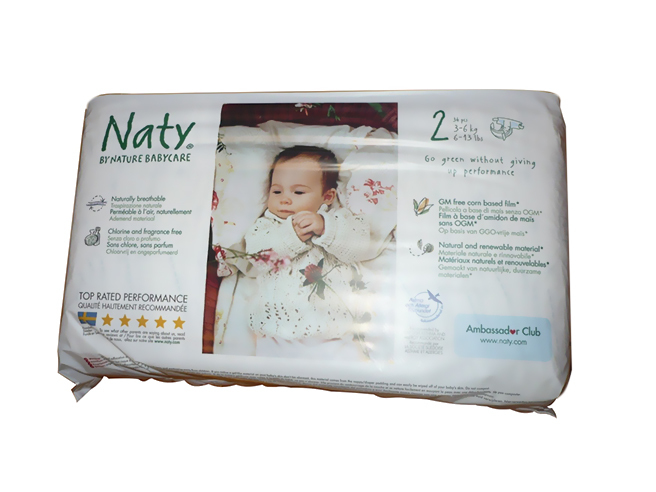 When disposable nappies are a necessity, it is still possible to choose the eco-friendly alternative with nappies that have fewer chemicals and more biodegradable materials. However, many of the eco-friendly nappies on the market are either too expensive or fail to keep the baby dry. One eco-friendly nappy with great reviews is the Naty ECO nappy by the Swedish company Nature Babycare. Naty nappies have no chlorine or perfumes and feature a biodegradable corn film instead of plastic. The absorbent pulp is a natural material that the company sustainably harvests from Scandinavian forests. Naty nappies are one of the most popular eco-friendly nappy brands and the good news for parents is that they cost just about the same as premium nappy brands like Pampers.
---
How to Buy Disposable Nappies on eBay
Disposable nappies of all sizes are easily available on eBay. Shopping on eBay allows mums to get baby care products without ever leaving home. eBay also offers competitive prices and a wide selection. To find nappies on eBay, simply enter the term ' disposable nappies' in the search box on any eBay page. Then refine the search by brand, price, or other criteria to find the nappies you want. Every baby is different and what works for one might not work for another, but the top five nappy brands are a great place to start when looking for a nappy that is budget-friendly, eco-friendly, effective, and comfortable for little ones.