Dot matrix print
heads operate by flowing in up-and-down or back-and-forth motions, plotting text in patterns by stamping an inked ribbon against paper. Many users prefer them over other types of printers because their direct-to-paper mode of operation makes them compatible with a wide selection of fonts, and because they complete their tasks at snappy speeds. The way in which dot matrix print heads operate ensures that they bear the brunt of the workload during even the smallest print job. Fortunately, top manufacturers such as Okidata and Lexmark optimise print heads for durability as well as flexibility. Users interested in purchasing a dot matrix printer would do well to educate themselves on some of the most efficient and popular dot matrix print heads available.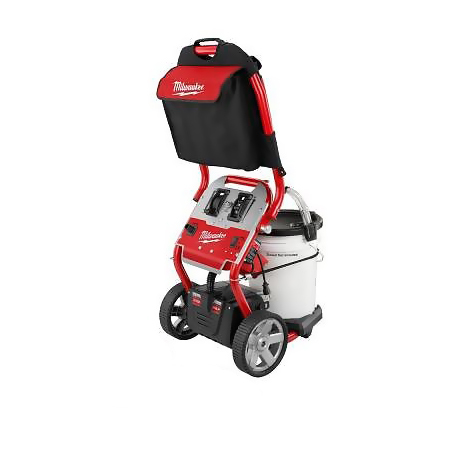 Touted by the manufacturer as a dependable and high-speed machine, the Okidata Pacemark 3410 thrives in an environment where users need fast output for big jobs. Okidata engineers designed the Pacemark 3410's print head to strike hard and clear through 8-part forms, which speaks to its versatility. As a result, users get high-quality printing on any type of paper. The print head can reach the top of the sheet as well, and flows across three paper paths for increased utility. In terms of speed, the Okidata Pacemark 3410 rises to the occasion. The printer pulls any type of material, ranging from continuous and multi-part forms to envelopes and labels, at 10 inches per second. With a powerful print head and efficiency, the 3410 model belongs in any bustling workplace.
---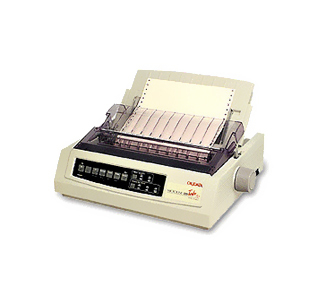 Okidata built its reputation on a foundation of durability and reliability, and that shows in the Okidata Microline 320 printer. Like the Pacemark 3410, the Microline 320 excels in high-demand settings thanks to a print head designed to stamp away for a minimum of 200 million characters. The print head lasts so long thanks to a motor that runs lightly to minimise friction and heat, yet efficiently and with maximum precision. An optical sensor plants the print head for accurate character output. The Okidata Microline 320 demonstrates efficiency in a myriad of other ways. An auto-tear feature allows users to clean continuous forms right down perforations. Its rack and pinion system last longer than competing devices that rely on belts and cables, and the printer accepts almost any type of stock.
---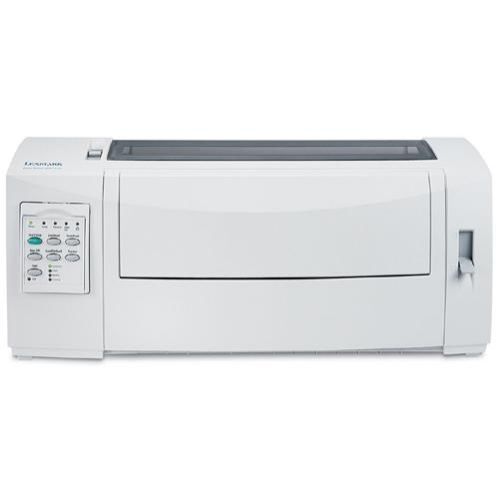 Boasting a print head able to turn out 300 million characters before requiring a replacement, the Lexmark 2580 promotes accessibility and speed in equal measures. The style of the printer enables users to swap between push and pull feeds depending on the type of media they want to print, allowing for quick and easy loading of continuous forms, sheet-fed paper, and multi-part forms. A control panel on the front encourages easy access to print options including speeds of 618 cps at 12 dpi, providing testament to the print head's rugged stature. While the Lexmark 2580's feature set does appeal to businesses, cramped environments such as home offices can accommodate the printer due to its small form factor.
---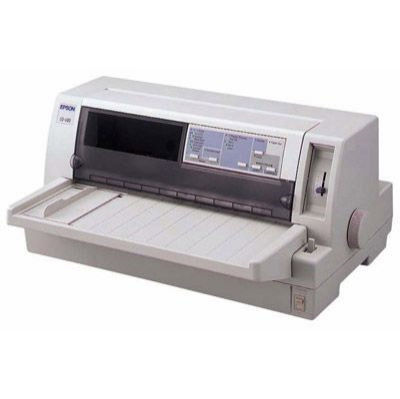 Backed by the enduring brand of its manufacturer, the Epson LQ-680 Pro offers several improvements over other models in the LQ line. The print head outputs 413 cps in high-speed draft mode, which translates to the speedy completion of common print jobs such as labels and receipts. To keep the print head in tip-top shape, internal sensors detect the thickness of multi-part forms at the start of print jobs. This safety measure allows the printer to instruct the print head to apply only the force necessary to complete the print job, protecting the pins over a longer period of time. Office workers also enjoy the Epson LQ-680 Pro's dual paper paths, allowing more users to complete print jobs at once.
---
| | |
| --- | --- |
| 5 | Star Micronics SP712 Print Head |
The Star Micronics SP712 exists to fit into warmer, busier environments. Billed as a receipt printer, the machine's print head pounds out 4.7 lines per second in order to keep lines at bars, restaurants, and retail counters down. Its sturdy design protects both the print head and the ink ribbon from succumbing to the heat of hot kitchens and similarly humid work areas. The Star Micronics SP712 also promotes ease of use. Through the interface, users can connect it to USB or Ethernet connections. The machine also comes prepackaged with applications designed for use in retail and hospitality environments.
---
How to Buy Dot Matrix Print Heads on eBay
Users looking for replacement dot matrix print heads, as well as those in the market for a printer should appreciate the new and used models on offer from eBay's Top Sellers. Start a search by visiting any eBay page and locating the search bar. Enter a keyword phrase such as " Okidata Pacemark 3410 print head," or keep results manufacturer-agnostic by running a general search for print heads. Read the product description thoroughly before purchasing a print head. Make sure the print head is compatible with the type of printer the user owns, and that used print heads meets quality expectations. Buyers can cut out the cost of shipping by looking for sellers who allow them to pick up their purchases.