PC and notebook users who wish to increase the performance of their machines can achieve great results by upgrading their storage memory to SSD. This solid-state technology is gradually taking over the computer market from traditional hard disk drives, and the process creates an increased demand for 2.5-inch
drive bay caddies
. The main function of the drive bay caddy is to mount the drive in place. An SSD drive is smaller than the regular 3.5 inch and 5.5 inch drives, so the caddy fills the void and secures the drive in place. There are also some 2.5-inch hard disk drives that could also use a caddy. These top five drive bay caddies for a 2.5-inch drive provide good solutions for desktop or notebook devices. Buyers can use the detailed descriptions below to decide which one best suits their needs.
| | |
| --- | --- |
| 1 | ASUS N56VZ Second Hard Drive HDD SSD Caddy |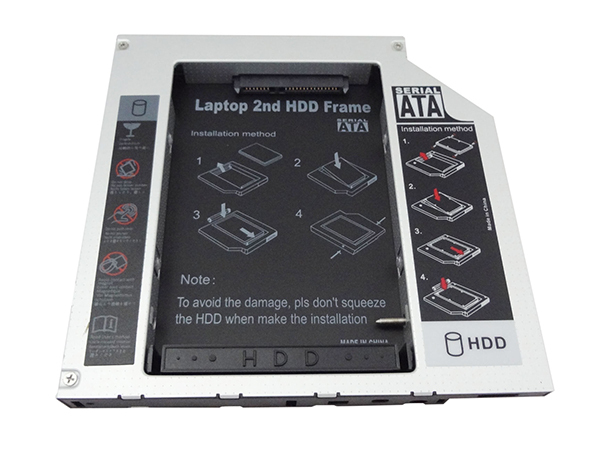 The ASUS N56VZ Second Hard Drive HDD SSD Caddy uses the standard notebook optical bay to connect the disk drive onto the bus. The laptop user can do without a CD or a DVD drive, especially when the trade-off involves an increase in storage space. The N66VZ caddy is compatible even outside the ASUS line of laptops. Many HP, Dell, MSI, Lenovo, Toshiba and Acer models can use it without any problems. The device itself is plug-and-play. It provides a fast and reliable connection just as the primary drive. The drive in the caddy can even use the dual boot functionality. This allows users to install another operating system on the second drive and boot directly from there.
---
| | |
| --- | --- |
| 2 | SumVision 2.5-Inch SATA to USB External Hard Drive Caddy |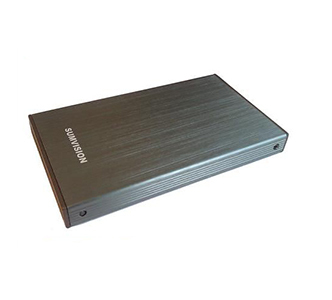 The SumVision 2.5-inch SATA to USB External Hard Drive Caddy allows all users with a 2.5-inch SATA drive to connect their device externally via USB. This caddy looks like an ultra-slim case with a USB port in the front. When the drive is inside, it resembles any portable drive on the market. The main case material is aluminium, which improves heat dissipation. This caddy can work with any drive up to 160 GB and is backward compatible with the USB 1.0 bus. A hard drive inside this caddy needs no additional power as it draws its power through the USB. A USB cable, carry bag, screwdriver and a manual for the device are all parts of this set. Users cannot remove the screws on the lid without a screwdriver, so it is always a good idea to keep it close by.
---
| | |
| --- | --- |
| 3 | Universal Gadgets 2.5 SATA to USB Hard Disc Caddy |
The Universal Gadgets 2.5 SATA to USB Hard Disc Caddy supports hard drives with a capacity of up to 500 GB and it can provide a data processing speed of 480Mbps. When it comes to hardware compatibility, this drive can use USB 2.0, SATA, ESATA, and IEEE 1294. The device is stable and quick and it even allows a hot swap with its easy plug and play functionality. This caddy comes with a leather case and other helpful accessories.
---
| | |
| --- | --- |
| 4 | 2.5-Inch SAS SATA Hard Drive Tray Caddy for HP Compaq Proliant |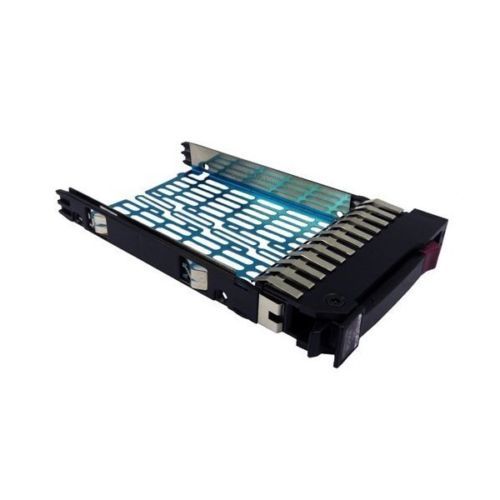 The 2.5-Inch SAS SATA Hard Drive Tray Caddy for HP works with various server models. This device is both plug and play and hot-swappable. The USB mode allows transfer rates up to 480 Mbps while in SATA it can reach up to 1.5 GB/s. The case is made of metal and the default colour is silver. There is only one LED on the surface of the caddy and it indicates active data transfer on or from the device. Server caddies are simple and do not require many accessories.
---
| | |
| --- | --- |
| 5 | Sumvision 3-in-1 2.5-Inch HDD and Slim Line Disc Writer Portable Combo Enclosure |
The Sumvision 3-in-1 enclosure provides compatibility with Slim Line 2.5-inch HDD exclusively. Users can connect any 2.5-inch Slim Line model externally without installing software tools. This same enclosure also supports various Slim Line optical devices.. CD, DVD and Blu-ray models from this brand work without any compatibility issues. However, Blu-ray does require a software installation on the computer. The Sumvision 3-in-1 connects via USB 2.0 with a data transfer rate of 480 Mbps. There is a small USB hub on the device with three ports, where users can connect additional memory units. This 3-in-1 also has a memory card reader. It can read SD and MMC cards with a capacity of up to 8 GB.
---
How to Buy Drive Bay Caddies on eBay
eBay has a vast assortment of drive bay caddies for a 2.5-inch drive. However, the offers are scattered in various subgroups and there is no single query that can generate all of them at the same time. Buyers who know the name of the specific model they desire can always use eBay's search bar. With an exact name, the results are highly relevant and users can quickly browse through all of them. Those that wish to do a broader search are best off looking through the various categories. Always check the used market for offers on second hand items.