Consumers need
dual-link AV connectors
, best described as modified cables, when a display monitor requires a high amount of bandwidth. The connectors conveniently plug into dual-link ports and transfer data from the source output to the monitor input. Generally constructed of twisted copper wire within a casing, dual-link AV connectors vary in the speed and quality of output they provide. As such, buyers should familiarise themselves with top-rated connectors as determined by reputable source reviews. Buyers can find dual-link AV connectors at various brick-and-mortar electronic stores; however, when searching for the best deals and widest selection, most head to eBay.
| | |
| --- | --- |
| 1 | Dual-Link DVI to VGA Connector |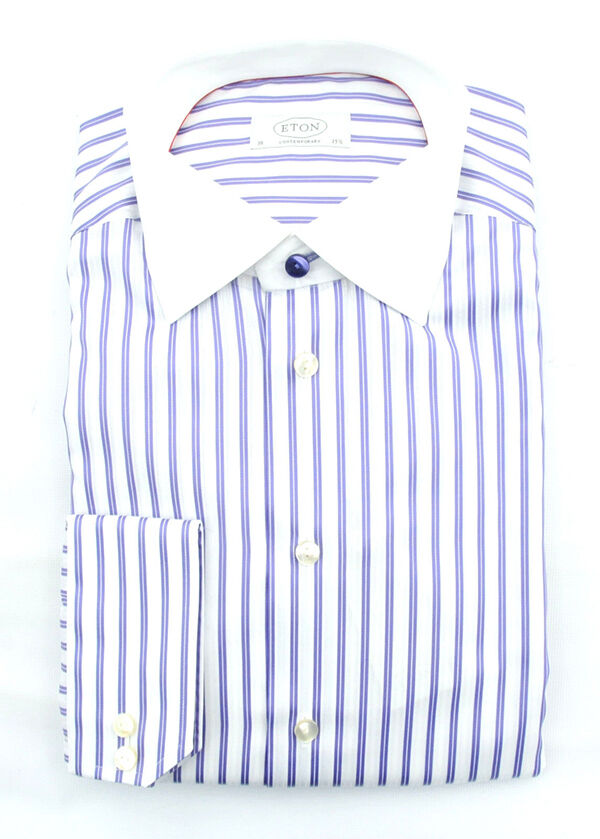 Recognised for the high-quality signal transmission they provide by doubling the number of TMDS links, dual-link DVI to VGA connectors support LCD monitors, HDTVs, projectors, DVD players, and other home-theatre electronics. Ideal for mismatched video connectors, the device converts the computer's digital DVI signal to an analogue graphic signal, so users can conveniently connect VGA analogue display devices with digital output. The connector, which measures approximately 3 inches in length, features a VGA HDB15F female connector with a DVI interface on the other end. It is important to note that consumers should not use this connector for situations where a DVI-to-DVI route is available, as quality is degraded.
---
| | |
| --- | --- |
| 2 | StarTech Dual-Link Cable |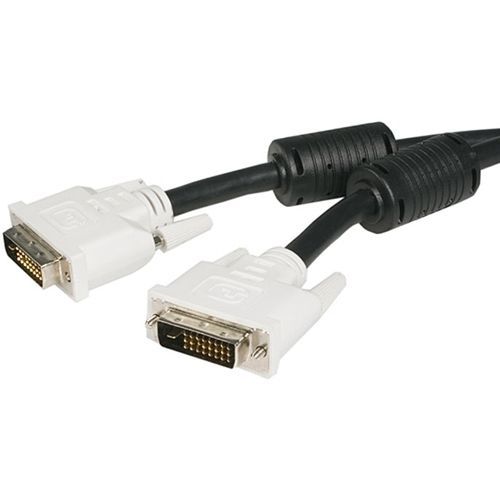 StarTech dual-link cable runs 10 feet in length and features two male DVI digital connectors. With the ability to support high-speed data transmissions of up to 9.9 Gbps between DVI digital devices, the connector works great for use with HDTVs, Blu-ray players, DVD players, and other electronics. The cable itself comprises quality material, helping to ensure a long-lasting, high-quality connection. Equipped with 28 AWG copper conductors and Aluminium-Mylar Foil with Braid shielding, the signal attenuation of the StarTech dual-link cable is stronger and faster than that of a standard monitor cable.
---
| | |
| --- | --- |
| 3 | StarTech DVI Y-Splitter Connector |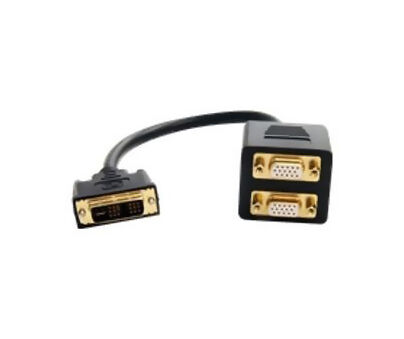 The StarTech DVI Y-Splitter cable measures 8 inches in length and connects both a DVI-D monitor and a VGA monitor to a single DVI-I video card port. This provides a cost effective and reliable dual-display solution. It is important to note that the ability to drive both a digital and an analogue monitor at the same time depends on the capabilities of the video card. If not supported, only one display can work at a given time. Recognised for its ease of installation, this product is ideal for those wanting to split their video signal to display on two monitors. The cables and hubs are solid black.
---
| | |
| --- | --- |
| 4 | StarTech DVI Dual-Link Video Extension Cable |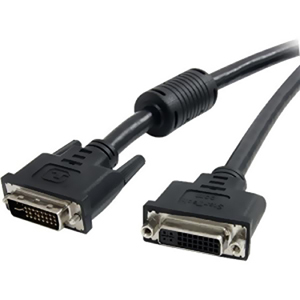 Constructed from high-quality material, the StarTech DVI dual-link video extension cable is compatible with all digital flat panels and liquid crystal displays (LCDs), as well as other high-resolution applications. With a high-speed digital transmission rate of up to 9.9 Gbps, the moulded exterior of the cable protects against external noise and interference. The cable provides one DVI-D dual-link male connector as well as one DVI-D dual-link female connector. This male-to-female gender configuration works well for both commercial and residential applications.
---
| | |
| --- | --- |
| 5 | StarTech DVI-I to DVI-D Dual-Link Video Cable Adapter |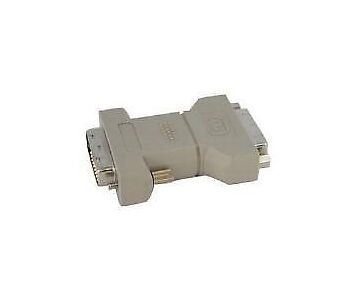 The StarTech DVI-I to DVI-D dual-link video cable adapter features a 25-pin male DVI-D connector and a 29-pin DVI-I female connector and allows DVI-I cables to be used in digital-only connections between PC and monitor. This eliminates the cost of having to buy a DVI-D cable to connect a DVI display. Because it is relatively easy to use and install, consumers highly value this video cable adapter. The StarTech DVI-I to DVI-D dual-link video cable adapter measures 65 mm in length and 44 mm in width, making it perfect for both at-home and on-the-go use.
---
How to Buy Dual-Link AV Connectors on eBay
Buyers looking for dual-link AV connectors should start their search on any eBay page, and then type related keywords into the search box. If shoppers do not know exactly what kind of dual-link AV connector they require, they can start with a general search and then get inspiration from the list of related searches they see once the initial results appear. Conversely, buyers can use eBay's advanced search feature to narrow results by price, condition, or distance from seller location. Buyers can also limit their search to that of top-rated sellers. Used to transfer data between devices, dual-link AV connectors are an important component to any home-theatre installation process. In addition to improving signal quality, they enhance on-screen viewing pleasure.