Ear pads are the cushioned components encircling the speakers on a headset.
Ear pad headsets
provide brilliant audio quality that is great for listening to all forms of audio, and they can be integrated with game consoles. Manufacturers generally make ear pad headsets that enhance the user's comfort level when listening to audio for extended periods of time. Most headsets have the same basic features and serve the same purpose, so buyers should consider the additional features, sound quality, design, comfort level, and brand name before making a purchase. In addition, buyers should set a budget as the price of products varies.
| | |
| --- | --- |
| 1 | Turtle Beach Ear Pad Gaming Headset |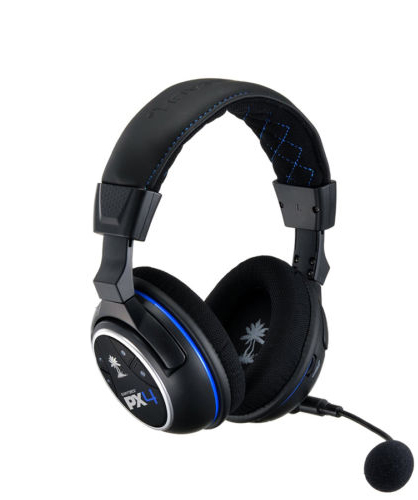 The Turtle Beach ear pad gaming headset is a popular design for gamers. Most Turtle Beach products for gaming feature 50mm speakers, which deliver clear highs and low rumbling sounds. The audio is crisp and clear, and the ear pads add an undeniable level of comfort that allows gamers to wear them for extended periods of time. The gaming headset also features in-line amplifiers that allow the user to adjust the volume and bass quickly and easily. A Turtle Beach ear pad headset with separate connections for a line signal and microphone can also perform well with PC games.
---
| | |
| --- | --- |
| 2 | Plantronics GameCom Ear Pad Headset |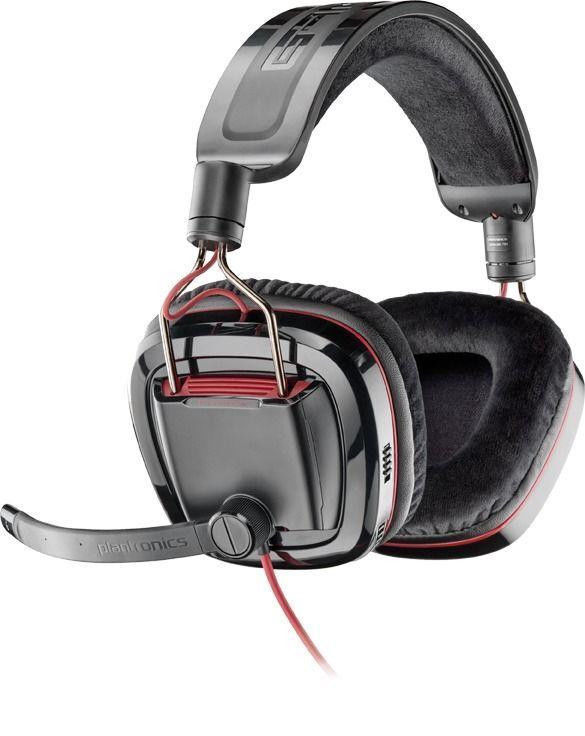 The Plantronics GameCom ear pad headset aims to enhance ordinary audio to create a surround sound listening experience. It often includes a microphone with noise cancellation that eliminates background sounds and distortion. This results in a clear, loud audio performance. Plantronics GameCon ear pads with spin joints can be stored by laying them completely flat so that they can travel easily. With the controls directly on the side of the ear pads, users have no need to take their eyes off their games to make adjustments to the speakers. The surround sound and 40mm speakers ensure immersive stereo sounds and deep bass output. The GameCon headsets are great for PC games, as well as music, videos, and VoIP calls.
---
| | |
| --- | --- |
| 3 | Plantronics Ear Pad Mobile Phone and PDA Headset |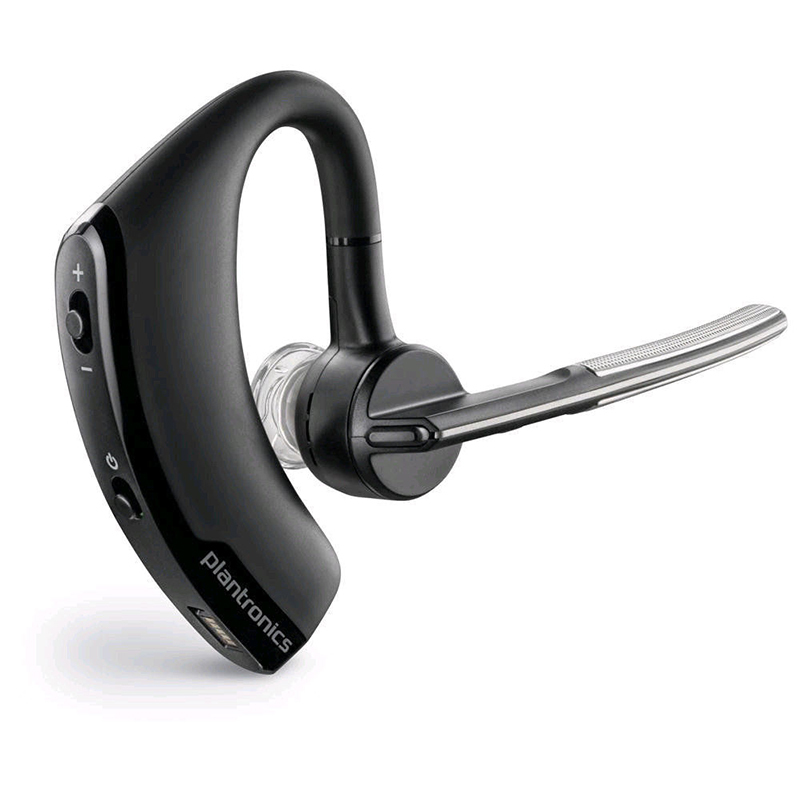 The Plantronics ear pad mobile phone and PDA headset is perfect for mobile devices, with a lightweight, portable design and comfortable ear pads. The manufacturing materials are flexible, which increases their adjustability and the overall comfort for extended wear. The Voyager mobile phone headset is among the most popular models for Plantronics. It features noise cancellation that eliminates background sounds, provides battery recharge alerts, and offers long hours of talk time.
---
| | |
| --- | --- |
| 4 | Logitech Ear Pad PC Headset |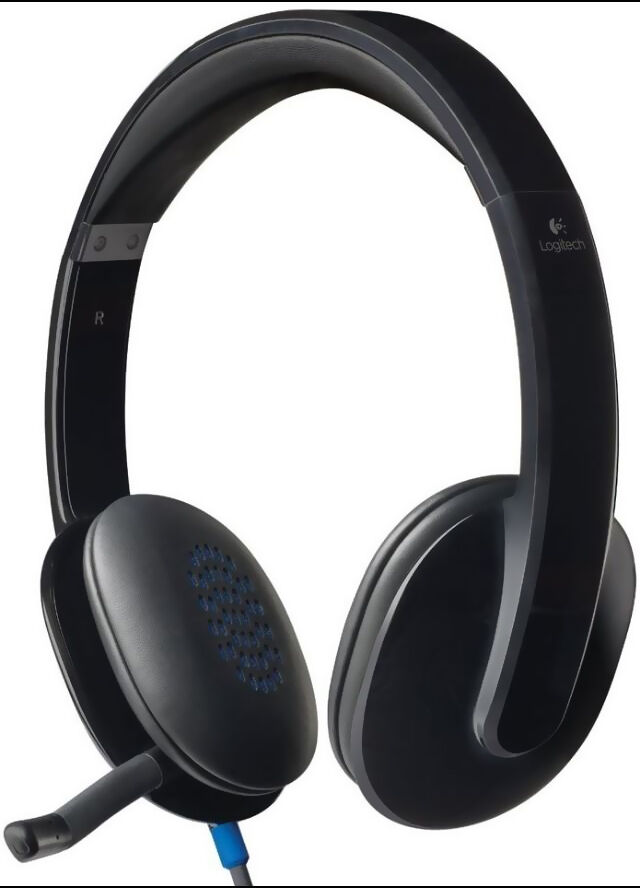 The Logitech ear pad PC headset performs well for VoIP calls, music, video, and PC games. It provides full stereo sound with noise cancellation that reduces distortion. Conversations are clear and uncontaminated upon delivery. The flexibility of the one-sided ear pads allows the user to wear them on either side and rotate the microphone up away from the mouth when no conversation is in progress. The plug and play capability makes installation very simple; the 3.5mm plugs are compatible with most sound cards.
---
| | |
| --- | --- |
| 5 | Trust Multimedia Ear Pad Headset and Microphone |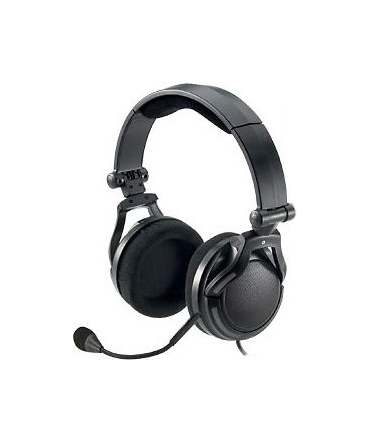 The Trust multimedia ear pad headset is a popular choice for all aspects of PC entertainment. The ear pad headset is equipped with an adjustable microphone with flexible arms. This allows users to bend and flex the microphone to suit their voice requirements. The cable includes built-in volume controls, which means that the headset performs particularly well for VoIP conversations, as well as interactive games and applications. Most ear pad headsets serve multiple purposes, so a user may wear them for multimedia entertainment, such as listening to music, watching videos, and playing games, as well as for work-related tasks, such as joining an online conference. Headsets are generally compatible with computers, mobile phones, game consoles, or a combination of the three.
---
How to Buy Ear Pad Headsets on eBay
There are numerous ear pad headsets available on eBay, so you should start with a general search if you do not know which product to buy at the outset. Perform a search for "ear pad headsets" from the empty field on any page. You can enable a variety of filters to narrow down the selection before you start browsing, including using the price filter to define your budget. If you know which ear pad headset suits your requirements, you can perform a more specific search. For instance, the keywords Trust HS 2100 ear pad headset return results for a specific brand and model. Buyers should keep in mind the sound quality, design, comfort level, and brand name of a headset before making a purchase. eBay's powerful search engine and creative filters make buying the right ear pad headsets online easy.