Modern network module cards are often a part of the motherboard but there are still reasons to buy a dedicated
Ethernet network module card
. One common reason is to upgrade the network speed in an older desktop from the older 10/100 standard to the newer 1000 Mbps or Gigabit standard. Ethernet network module cards come in the form of an external USB adapter or an internal PCI or PCIe card. Some brands of network module cards worth considering are StarTech, HiRO, TRENDNet, Intel, and Lenovo. Buyers can find network module cards at computer hardware stores and on eBay.
| | |
| --- | --- |
| 1 | StarTech USB 3.0 Network Adapter |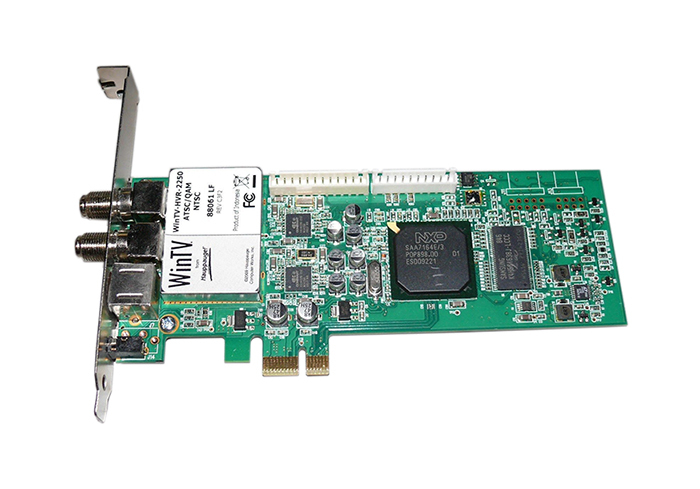 When users do not want to install an internal network card, the solution is an external USB network adapter. The problem with most USB adapters is that Gigabit Ethernet is much faster than most USB ports. However, the StarTech USB 3.0 Network Adapter does an impressive job of delivering Gigabit speeds through a USB 3.0 port. Users can simply connect the USB adapter to the computer and then click the Ethernet cable into the Ethernet port on the adapter. The StarTech USB 3.0 adapter also auto-negotiates slower Ethernet connections like the older 10/100 Mbps standard and is backwards compatible with USB 2.0 and 1.0.
---
| | |
| --- | --- |
| 2 | Hiro 32 bit 10/100/1000 Mbps Gigabit Ethernet Card with Windows 8 Compatibility |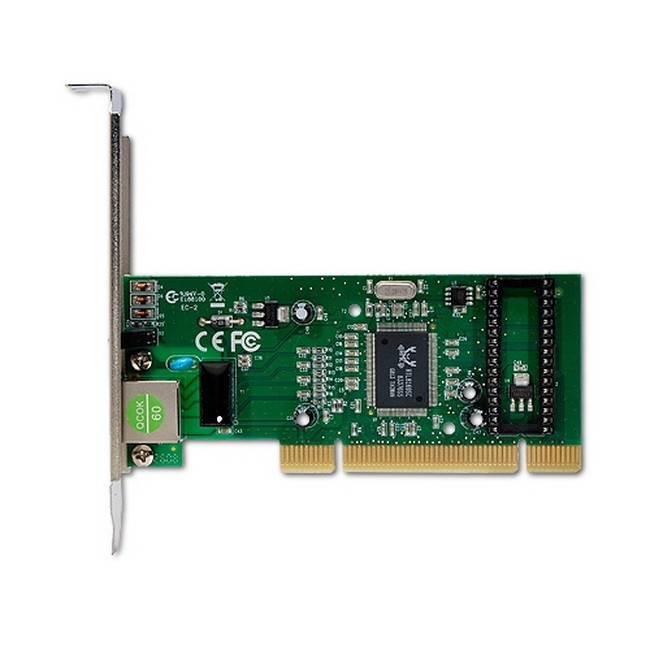 For those who would rather install an internal card, for example to upgrade an older desktop, the HiRO Gigabit Ethernet Card is a great choice. Plug-and-play functionality makes installation as simple as possible. Users can just connect the card to the PCI slot inside the computer and boot. If necessary, the included CD has drivers for all major operating systems including Windows 8.. This card has auto-negotiation to switch between 10, 100, and 1000 MBps connections. It also features Half Duplex and Full Duplex modes, depending on the local area network, and it works with 32-bit and 64-bit systems. HiRO's affordable price for this card makes it a great choice for upgrades, and the Windows 8 compatibility future-protects the card even for those who use Windows 7 or older operating systems.
---
| | |
| --- | --- |
| 3 | TRENDNet TEG-PCITXR Copper Gigabit PCI Adapter |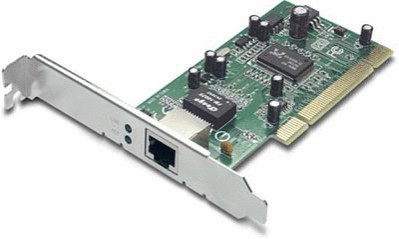 The <TRENDNet TEG-PCITXR is an internal card that plugs into the PCI slot. It offers auto-negotiation for 10/100/1000 Mbps connections, and includes features like VLAN tagging and Wake on LAN to lower the power consumption. This network card achieves speeds up to 20/200/2000 Mbps depending on the local network, with Full Duplex Mode. The TRENDNet Gigabit Adapter is ideal for high-traffic servers and video conferencing applications, as long as users plan on sticking with Windows 7 or older operating systems.
---
| | |
| --- | --- |
| 4 | Intel EXPI9301CTBLK PCI Express |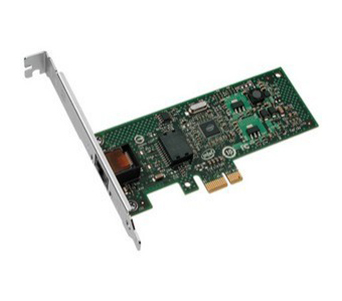 The Intel Gigabit CT Adapter,, or EXPI9301CTBLK, is an entry-level server adapter that meets the needs of those who want a high-speed connection with low power consumption. The Intel name and the slightly higher price point come with an array of advanced features like remote booting, remote wake up, remote management support, and even advanced cable diagnostics. The energy-efficient Intel 82574L Gigabit controller keeps power usage to a minimum. This card also features auto-negotiation as well as plug-and-play installation but it requires a PCI Express slot inside the computer. The card works with all major operating systems including Windows, Mac, and Linux.
---
| | |
| --- | --- |
| 5 | Lenovo Gigabit Dual Port Network Adapter |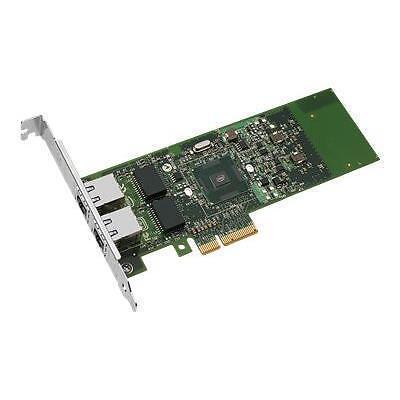 Lenovo's Dual Port Network Adapter is a high-end server adapter that uses the Intel 82576 Gigabit Ethernet controller. It is ideal for enterprise networking and data centres that have high traffic. It fits in a PCIe slot and comes with a low profile bracket that is useful when space is limited. It supports a number of wired Ethernet standards including IEEE 802.1q, with VLAN tagging support, 802.3, 802.3ad, 802.3ab, and 802.3z. The card easily works with multi-core processors and allows optimisation for use as a virtual server, making it the card of choice for IT professionals.
---
Finding Ethernet Network Module Cards on eBay
You can find Ethernet network module cards for every need and use on eBay. To find a network module card on eBay, simply enter a term like ' network card' in the search box on any eBay page. If you already know the brand and model you want, enter them in the search box. Otherwise, use the search results to compare cards and refine the search by price or other criteria. A new network card connects old computers to high-speed Gigabit network and is much more affordable than a new computer. Learning to shop for network module cards on eBay saves money and time.