An
Ethernet patch network cable
is an optical or electrical cable that connects two devices on a home or office network. It generally links a computer to a switch, router, or hub, which then connects to other devices through a wired or wireless connection. Common versions are
Cat 5
, Cat 5e, Cat 6, and
fibre optic cables
. Before purchasing an Ethernet patch network cable, buyers should pay attention to attenuation loss, bandwidth throughput, impedance and structural return loss (SRL), and flexibility. These factors can help to determine the quality of service that the user receives after setting up a network.
| | |
| --- | --- |
| 1 | Tripp Lite N354-02M Network Patch Four-Connector Cable |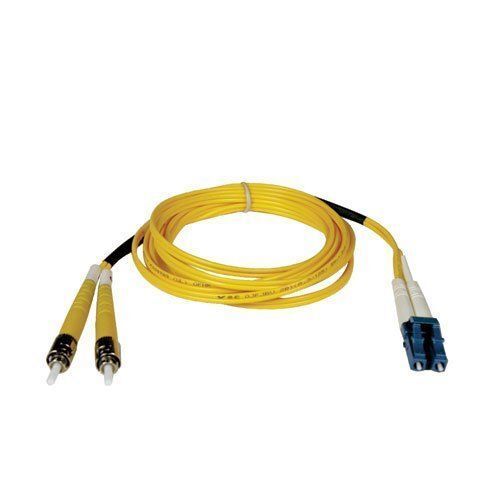 The 2-metre Tripp Lite N354-02M network patch four-connector cable is commonly used for Local Area Networks (LANs). It is a fibre optic cable that allows the seamless sharing of data over a network. Its attenuation loss meets or exceeds industry standards, with two times more bandwidth throughput than multimode cables. Every connector is tested for insertion loss and the shrouds are colour-coded to make it easy to identify the transmit and receive connectors. Users can also share a single Internet connection by attaching a router or wireless access point.
---
| | |
| --- | --- |
| 2 | Rosewill RCW-582 Network Patch Cable |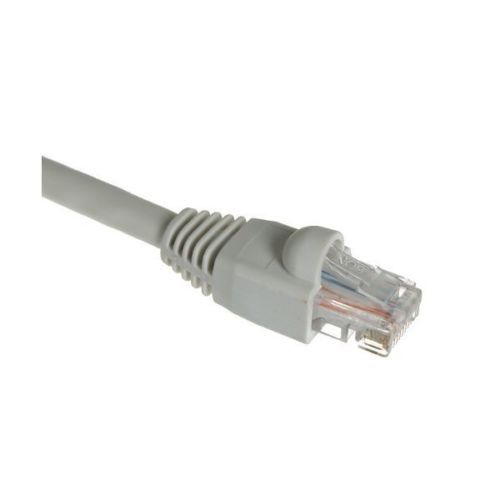 The Rosewill RCW Cat 6 network patch cable is a good choice for bandwidth intensive applications. It reduces SRL and impedance significantly when compared to ordinary 100 MHz cables. Its jacket is both durable and flexible. It has a strain relief feature to prevent the RJ45 connector from ceasing or bending sharply, which could cause cable damage that results in a gradual loss in network quality, connectivity, and bandwidth. Upgrading to this type of cable ensures error-free transmission.
---
| | |
| --- | --- |
| 3 | StarTech C6PATCH50GN Patch Cable |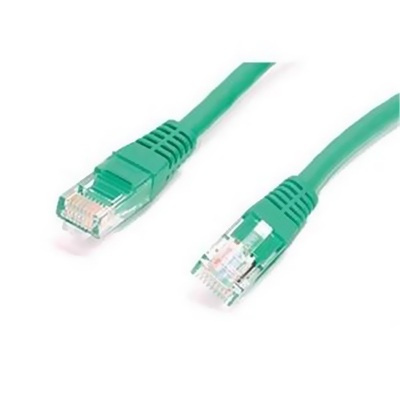 The StarTech C6PATCH50GN patch cable aims to meet or exceed all of the specifications for Cat 6 cables. It is highly reliable and can support gigabit network connections. The high quality connectors contain 50-micron gold, which delivers prime conductivity and eliminates corrosion or oxidation-related signal loss. The cable has a durable green jacket that helps the user to identify it easily in a series of network cables. It also has a strain relief feature to prevent the RJ45 connector from ceasing or bending sharply. This minimises the risk of damage that reduces network performance. The cable's 24-gauge copper wire construction supports a wide range of Ethernet applications, including Power over Ethernet (PoE). PoE requires a lot of power, so inferior cables may result in heat build-up, low power delivery, and damaged equipment.
---
| | |
| --- | --- |
| 4 | Cables To Go Cat 5e 350 MHz Snagless Patch Cable |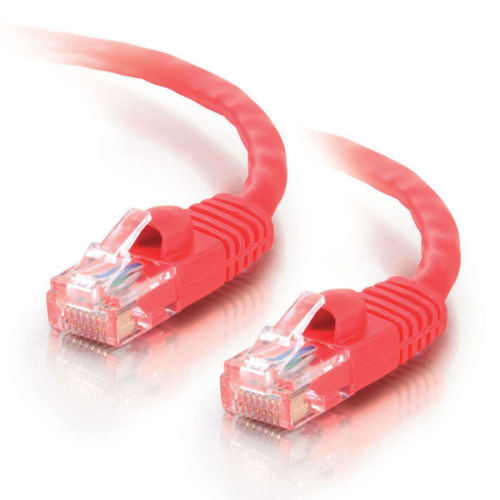 The Cables To Go Cat 5e 350 MHz snagless patch cable is perfect for creating a home or office network to share data, voice, and other media. It can handle bandwidth intensive applications of up to 350 MHz, while meeting or exceeding Cat 5e standards. The snagless cable is an unshielded twisted pair (UTP) with a strain relief feature that prevents tangling and excessive bending during installation and use. It has male connectors and is available in various colours, including grey, blue, green, and purple, so that users can colour-code their networks easily.
---
| | |
| --- | --- |
| 5 | Coboc Cat 6 Network Cable |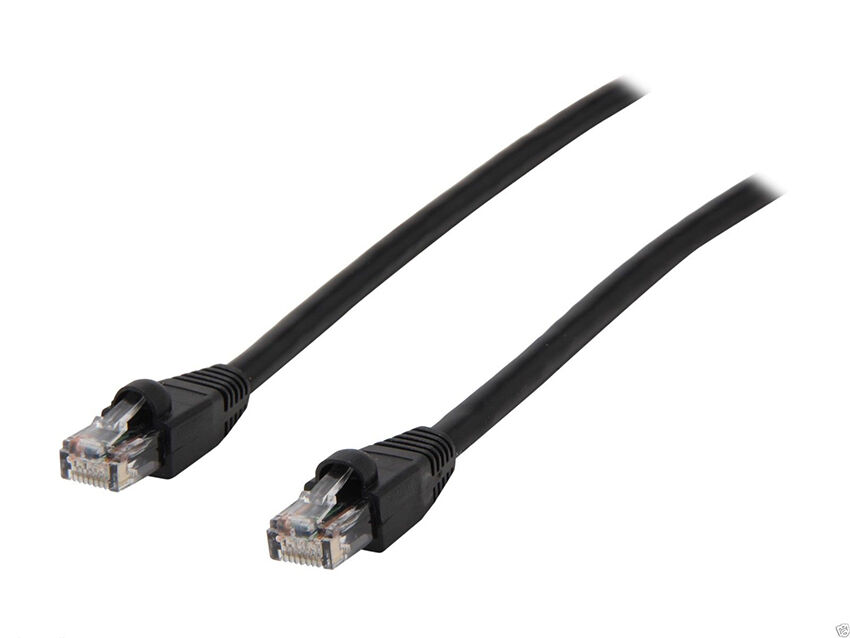 The Coboc Cat 6 network cable is among the top Ethernet patch network cables available because it handles bandwidth intensive applications easily, while also being backwards compatible. It can manage gigabit networks and has a 24-AWG strand construction consisting of 4 UTPs. The jackets are brightly coloured to allow for colour-coded networks. The cable is UL-certified to TIA/EIA standards. It meets Cat 6 specifications when operating at up to 550MHz and has a clip protector that prevents snags during installation because any sharp or excessive bending damages the wires and causes network problems.
---
How to Buy Ethernet Patch Network Cables
You can find Ethernet patch network cables by performing a general search from the field on any eBay page. You can narrow down your results by selecting features of the cable, including price. You can also perform a more specific search, for example, by typing, "Cat 5e flat Ethernet patch cable". Consider using other keywords, such as colour or length, if you know exactly what you need. Before you select an Ethernet patch network cable, ensure that it meets industry standards, has ample bandwidth throughput for your network, and is flexible enough to not bend sharply and cause damage.